Everyone can play, create and share in the ultimate 2D platformer creation tool DASH: Danger Action Speed Heroes. Monthly updates with a growing catalogue of Speed Heroes, enemies, building blocks, world themes, game tools and more!
Every week Jake gathers all the news about DASH here on IndieDB!
Prototyping began December 2017
Self-funded, solo-developed by Baby Duka
Currently in early alpha stage, being tested locally by team (Concerned & Mr B-magic)
Mod-roles have been assigned on the Discord
The game is close to being distributed to testers and Early Alpha test team (stay tuned)
Lots of articles in the DASHlog to read (has lots of gameplay gifs/juice)
Broadcasting live gameplay and gamedev from latest build every Saturday 12pm PST | 8pm GMT on Twitch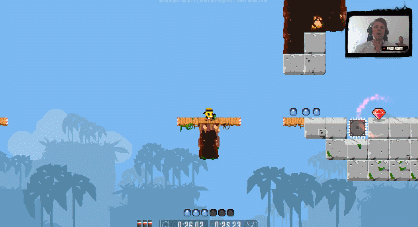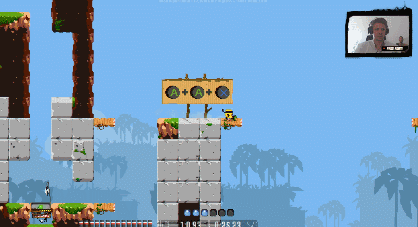 (First-time player testing, Denis Rivin)
---
Episode 05 Update:
During these very hot days in Copenhagen I have been working hard on closing the alpha build. A large part of the work has been put into creating the right introduction to the game and mechanics for the new player. There are a lot of moves and tricks in DASH and it has been quite a design challenge to balance and prioritize the approach to a tutorial/training. It has landed in a great place and I am looking forward to listen to feedback as soon as the build is out.
The testing of the intro of the game went well with a few errors but the tester (Denis) managed to learn the basics of DASH all by himself (it's always fun, exciting and highly recommendable to observe a test complete you're-on-your-own-test, right?!).
The Discord is slowly growing. We hope to see a bump in the curve once I've contacted press and forums when the alpha build is ready. If you want to be the first to get the alpha build and participate in the development you should join the club!
Next week DASH will be connected to the Workshop on Steam.
Last week I announced that the build would be on Steam during this or next week. It looks like it's going to be two weeks into next month meaning ~15 August. It might be a little before, it might be a little after. CAN YOU BELIEVE IT GUYS♥? So soon, so soon...
Also this week some time was spent on redesigning and upping the Twitch channel as well as submitting emotes (thanks for the inspiration buenaventura!).
The box art and game has been submitted to Twitch so go follow if you haven't already :)
Tonight's broadcast is a MEGA STREAM (from 8pm GMT) and an entirely new design and broadcasting software is established on Baby Duka's Twitch Channel. Some time will be spent talking about the 4-step level design approach (inspired by Mark Brown):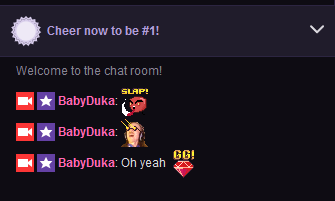 (Sub emotes on Twitch)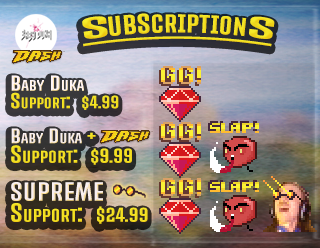 (Subscription tiers on Twitch)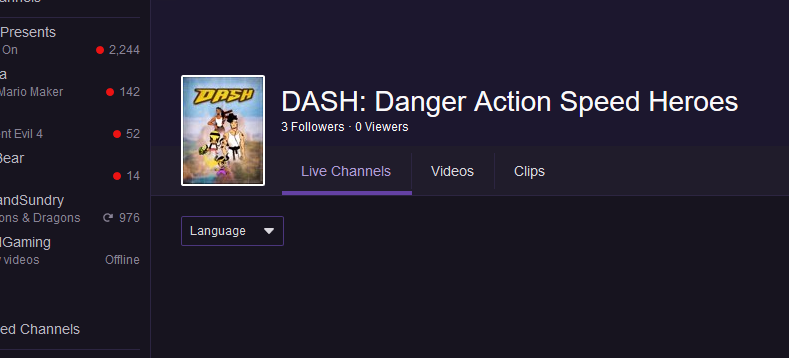 (DASH: Danger Action Speed Heroes on Twitch)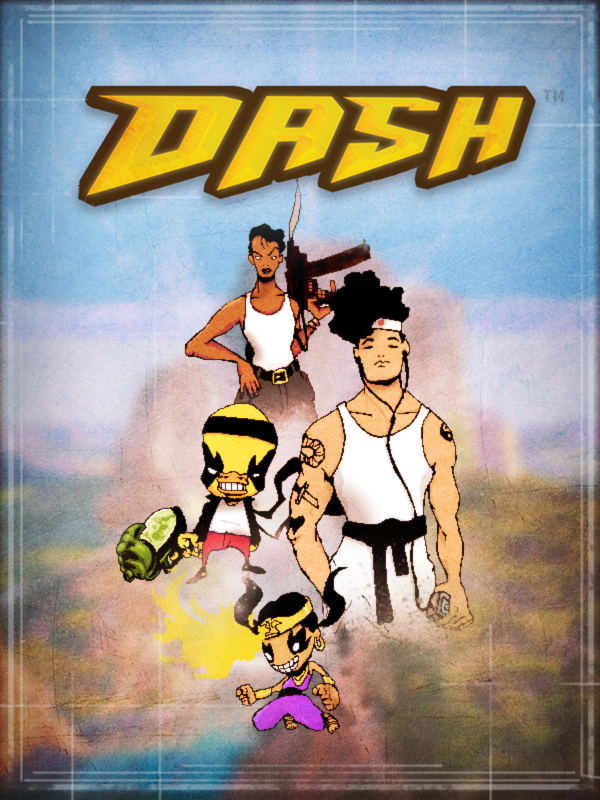 (DASH (ahpa) Box Art)
---
The Solo-dev workflow:
I thought it might be fun for some people to learn a bit about my workflow here in my studio downtown Copenhagen, Denmark. I have been very lucky to get a good space to develop DASH. Here follows a list of all the tech and software I am using during the production: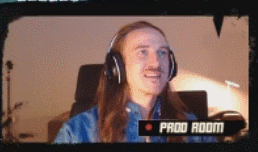 Hardware: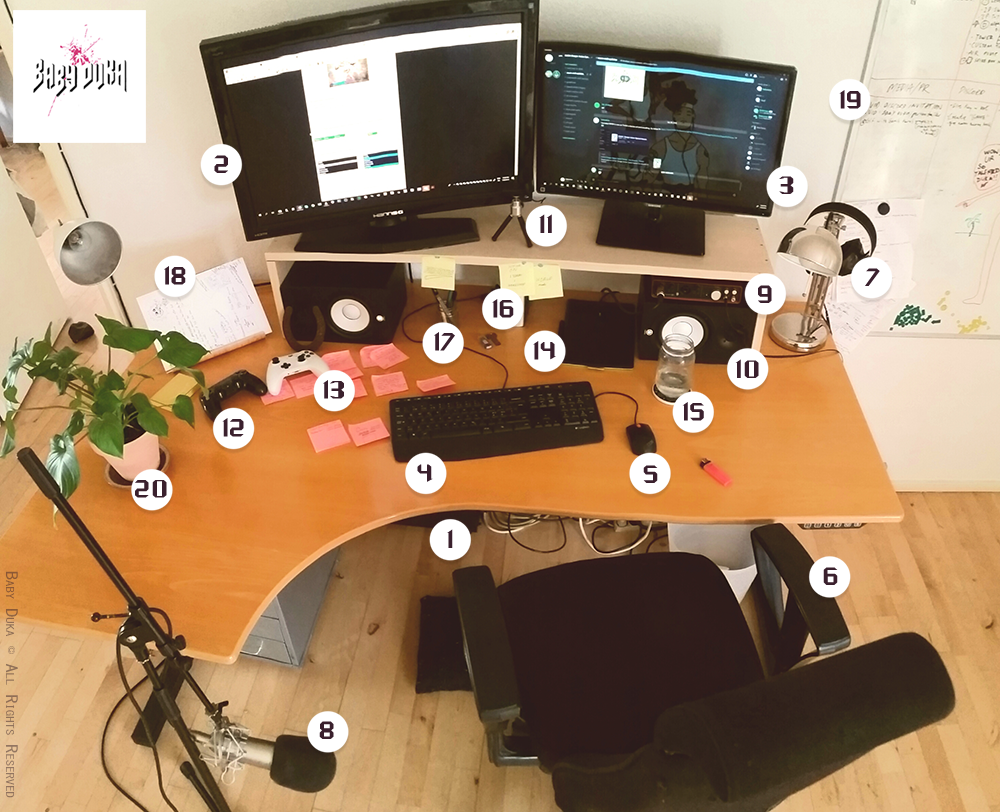 (Jake's work bench)
Computer: Shark Gaming (Danish company building custom pcs), 16 GB RAM, 3.60 GHz, Win 10
Left monitor (Hanns-G, sick name btw)
Right monitor (Samsung)
Logitech Keyboard (~$10)
IBM mouse (~$10]
Big ass comfortable developer chair (got it from a friend)
Headphones (Sennheiser Urbanite)
Mic (got it from a supportive group of supporters during a time where I was broadcasting pirate radio)
Focusrite Scarlett 6i6
Yamaha Speakers
Logitech C922 Pro (does chroma keying and shoots 1080p 30 fps (maybe even 60?), ~$100)
D-input (PS4 controller)
X-input (XBOX controller)
Bamboo Tablet
Liquid
Sticky Notes
Pens for sketching and notes
The sketches and notes
100cm * 140cm whiteboard
Plant on table which I am able to raise and lower
This is the main operating hub. There is a small audio creation and editing room in the studio as well with audio interface and software. The computer is ~7 years old.
There is also a secondary test hub with a lap top hooked up to a tv in front of a couch. Here testers and players can work out their game. Windows 8.1, 8 GB RAM, PS controller, XBOX controller.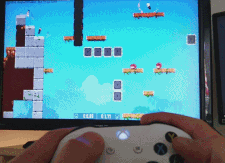 Software:

Windows 10
Game Maker: Studie 1.4
Photoshop
After Effects
Movavi Video Editor 14
Firefox
Chrome
VLC
Xcel
Bebo
OBS
Steam Client
Sticky Notes
(animating in Aseprite)
I hope this can inspire others to have fun with these tools in various forms and sizes, prize ranges. I have collected my stuff over more than 5 years so, yeah, things take time. As long as you are having fun with your space
This Saturday's Build Stream (DASH TV: Mega stream!):