ANOTHER BONUS UPDATE!

Everyone can play, create and share in the ultimate 2D platformer creation tool DASH: Danger Action Speed Heroes. Monthly updates with a growing catalogue of Speed Heroes, enemies, building blocks, world themes, game tools and more!
Every week Jake gathers all the news about DASH here on IndieDB!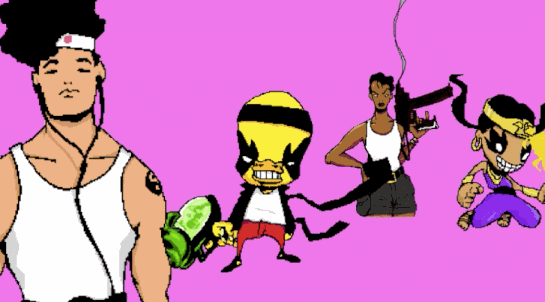 Prototype started December 2017
Self-funded, solo-developed by Baby Duka
Currently in early alpha stage, being tested locally by team (Concerned & Mr B-magic)
The game is close to being distributed to testers and Early Alpha test team (stay tuned)
Lots of articles in the DASHlog to read (has lots of gameplay gifs/juice)
Aiming for Steam Early Acces fall 2018
Broadcasting live gameplay from latest build every Saturday 12pm PST | 8pm GMT on Twitch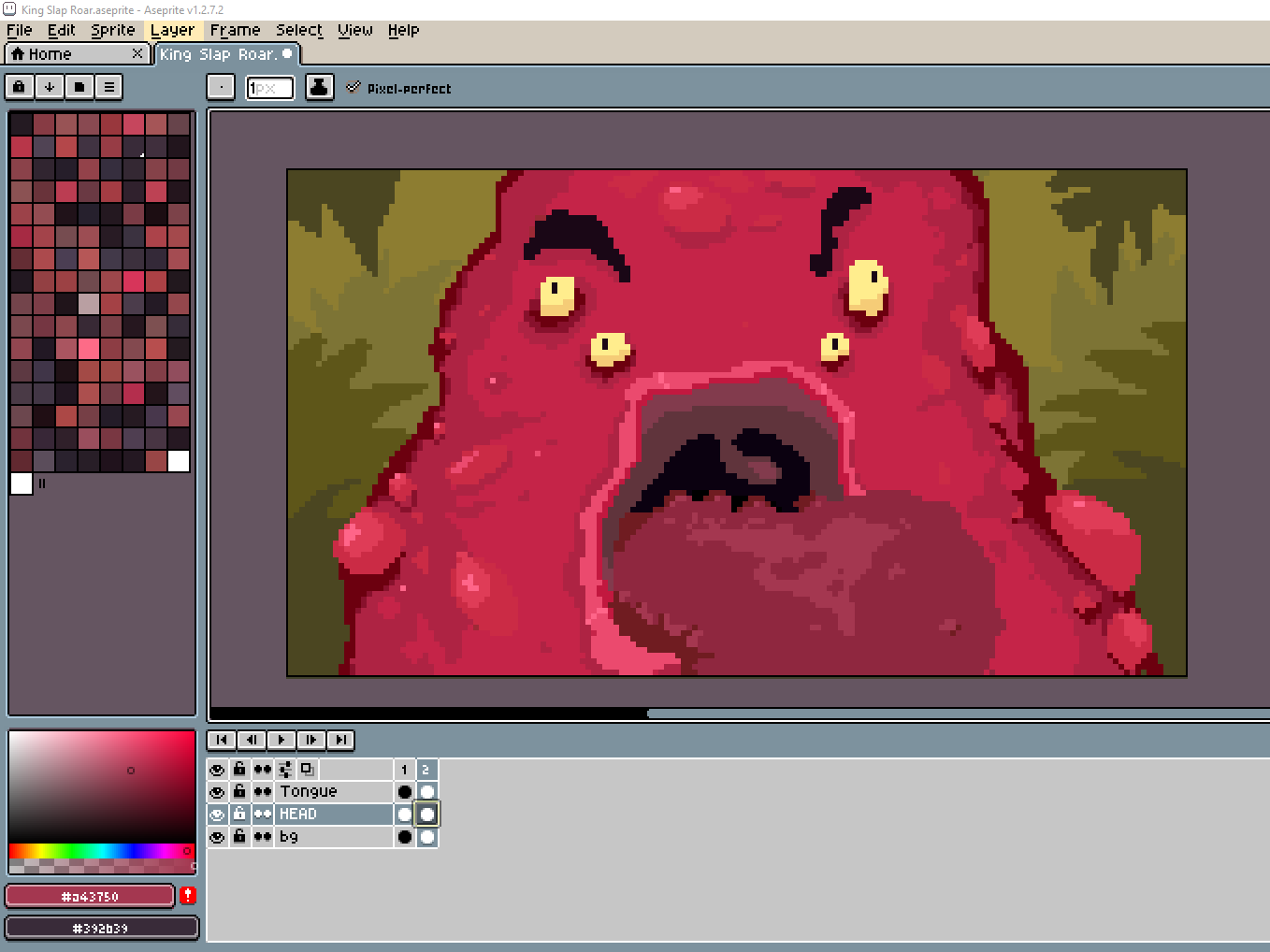 (King Slap animated for cut-scene; work in Aseprite (aseprite.org))
Check out some pixel art animation in Aseprite in progress here:
(Cleo full speed! Footage for trailer)
Episode 04:
The first official DASH teaser has been rendered, and is ready to be shared either tomorrow or by the beginning of next week. Either way everyone on the Test team will receive notice, along a list of cool press with a good possibility for some indie coverage! I will wait to post the entire trailer here and instead show a small gif of some of the content. (you can watch the trailer on the stream below). The trailer has been produced by Baby Duka and contains an original soundtrack. The movie is made in Aseprite, Photoshop, After Effects and Movavi Video Editor 14. All in Baby Duka studio in Copenhagen. During a very very hot summer :D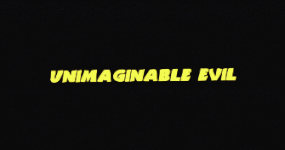 The WEEKLY FEATURE column on babyduka.com/dashgame has gotten its first interview submitted. Baby Duka interviews Mr Concerned who is a hardcore DASH level designer and speedrunner. You might have seen him on a stream or two. Check the short story out and get inspired right here. As the community grows the plan is to update the column weekly with new and interesting content creators, gamers and fans!
The goal is still to have the alpha out among you testers in July. August will be spent optimizing and testing the entire systems. With your feedback and ideas included! This is a very good moment if you're interested in DASH, to step in, observe, or take part in the development as we're getting closer to a fully playable build.
After another successful devstream on Wednesday night follower number 50 joined the club and after the stream Baby Duka received an invitation to the affiliate program on Twitch meaning more, better and higher quality streams (watch stream below)!
Much more stuff is going on, and July and August will be so exciting!!
Best Runs Vids: I'm trying to remember to edit and upload the best runs from the gameplay streams. Here's one from the bonus stream on Monday!
(Best runs from the Saturday stream)