TL;DR: visit our Discord and DM Baby Duka "IndieDB 4 ever" to receive 1 key (12,49€ value)*
In Copenhagen, Denmark 2018 I (Jake - ) began working on a platformer. I was 34 at the time and had played platformers as my fav genre throughout my C64, Amiga, PC and Playstation experiences. I was looking around at the (indie) titles released and I thought, "what a bunch of super polished linear masterpieces!" and my conclusion was quickly "I don't feel like competing with THAT!" My conclusion was to make a game with no story, no linear design and I wanted a program which could allow the players to become the creators.
And therefore DASH: Danger Action Speed Heroes rose from the ashes, and today - three years into development - we (two more have joined the team) are ready to finish up what seems to be the only true pixel 2D platformer maker on Steam right now. There's Levelhead and Million To One Hero but none of these games focus as we do on the 640x360 resolution, quick and intuitive level creation and ultra solid and precise speedrun-focused mechanics. We have spent over 1 ½ years working with a large community with feedback, bug fixes and users' ideas for new implementations. So we ended up with very positive feedback from anything to Steam reviews to small and big streamers finding out that they love speedrunning!
Going From Early Access To Full Launch:
We have had lots of players through during Early Access on Steam which launched June 2019. We have perfected the core mechanics, UI, UX and server scripts. We have a leaderboard and about 300 levels. During the last chunk of development Leary (server, backend, design) and I will implement the multiplayer competitive mode. This new game mode will allow for players in real time to compete against each other to find the fastest DASHer in the Galaxy of Speed. There are five Heroes you can choose from and each one has its own strength and weaknesses. Players will have to quickly decide which tactics to follow to finish each level as fast as possible.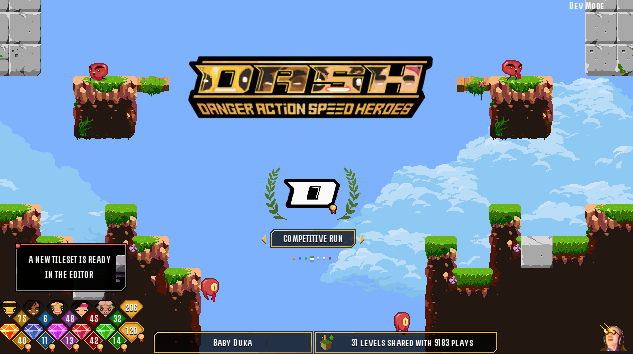 There are more things the community and the devs want to implement, so we will start by announcing this feature and take it a step at the time, as we are approaching the final launch.
Here's How You Can Join In Already (for free):
Enter our Discord server and DM Baby Duka (who should be at the top right corner) "IndieDB 4 ever" to receive 1 key*. Click here for an invitation! Really simple. Once you are welcomed you will see all the channels dedicated to enhancing the game and viewing user levels and world records. You can join the game with the key any time you wish, and start making levels and go for the records! Come show your love for pixel games and platforming!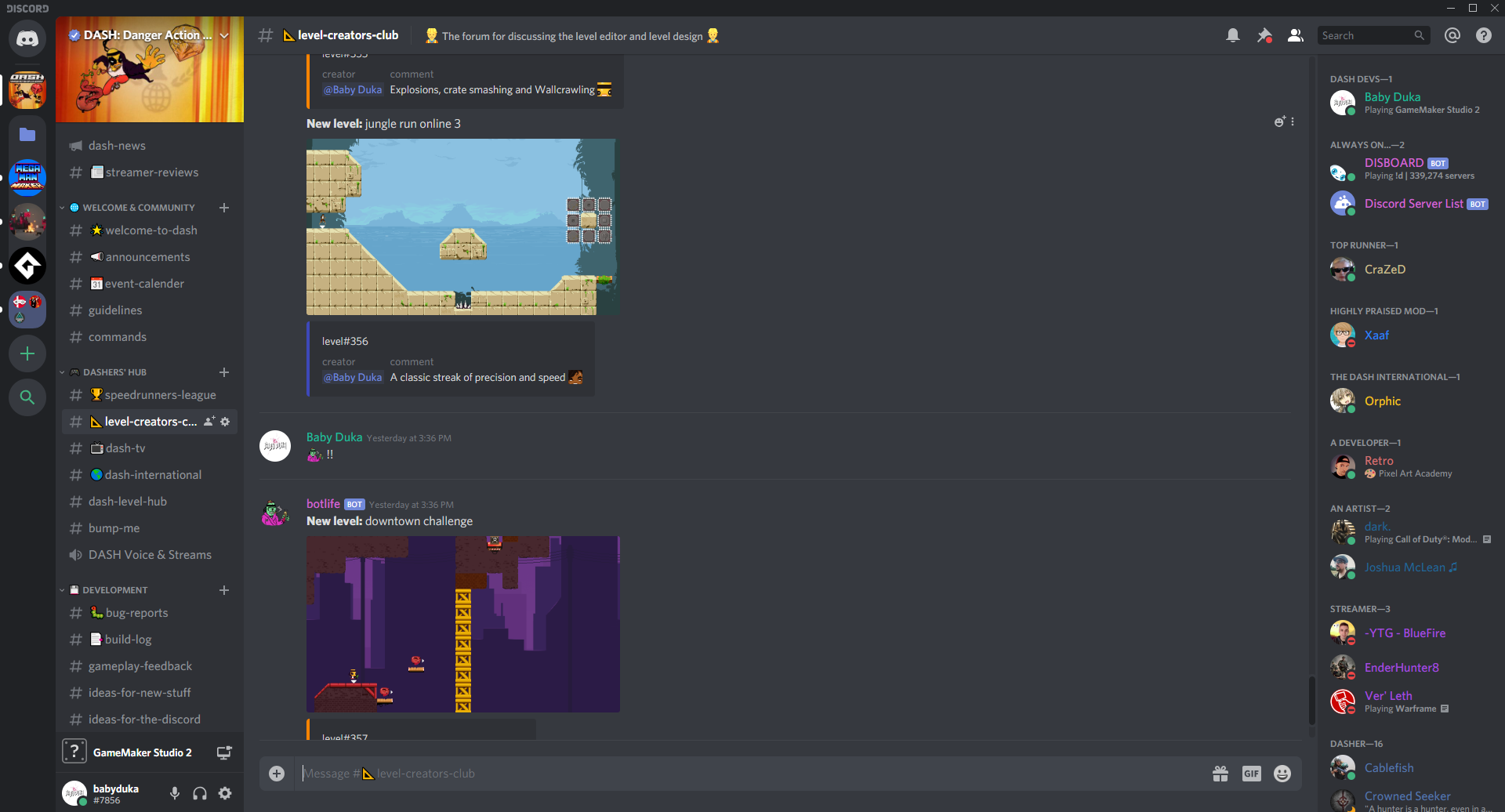 Slopes, Slopes, Slopes!
Oh, and I have rounded up the slopes, so that you can place the as upper or lower rectangles. Check it out!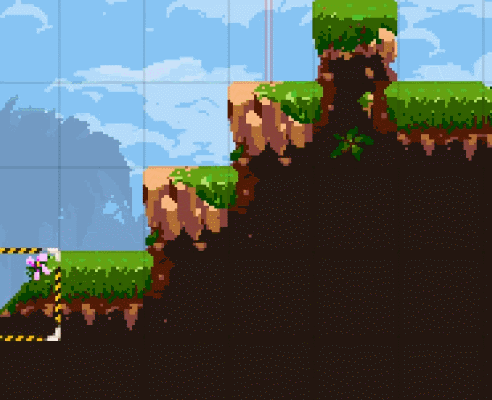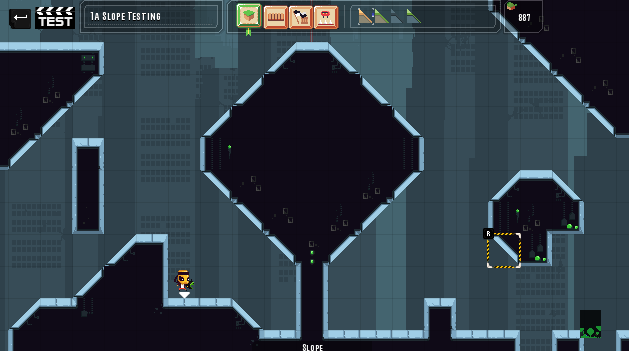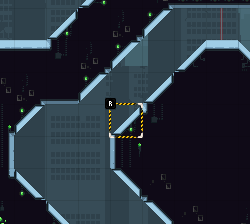 Hope to see you around and stay tuned!
- Jake and the DASHers
►Official website: babyduka.com/dashgame
► DASH WORLD - official level hub: dashworld.online
* offer ends and is unavailable at any time the admin and/or devs decide to end the deal