To make a fairly long story shot, this planet of today has another "maker" game to have fun with! It's called nothing less than DASH: Danger Action Speed Heroes! You can read about all the development here on DASH's IndieDB page (over 80 articles since Feb 2018).

New hype trailer for the launch XD
A HUGE THANKS TO ALL THE STREAMERS WHO HELPED DASH GET OUT THERE!
Streamers in the vid:
CrazeD: Twitch.tv
Codydt: Twitch.tv
WindowsXMac: Twitch.tv
Cyber Carebear: Twitch.tv
Chickenplays: Twitch.tv
TGK06GAMES: Youtube.com
MRS Kalico: Twitch.tv
and thank you to our amazing community who are making this possible! ♥ JOIN OUR DISCORD SERVER TO GET BEHIND THE SCENES
We want to thank the IndieDB team, the fans and followers here on the DB for reading all our articles! It has been a lot of fun writing them and developing the game and I hope you have been able to learn a thing or two.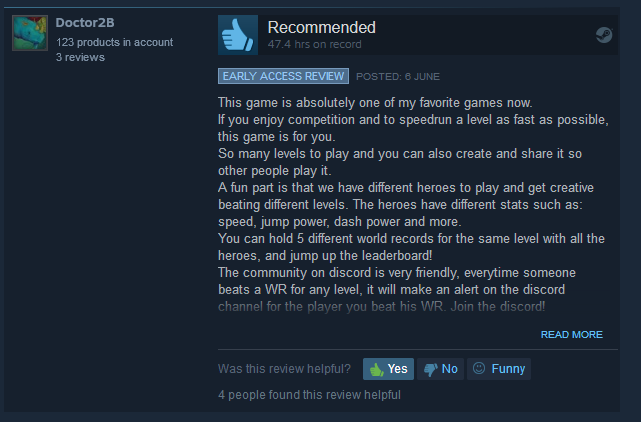 (One of the epic first reviews by Doctor2B)
Now is a new chapter! One I have been looking forward to for a long long time. Now, let's have some epic implementations and upgrades!
It would really mean a lot to me and our trio if you went and visited the Steam page. Awesome place to be. DASHingly interesting!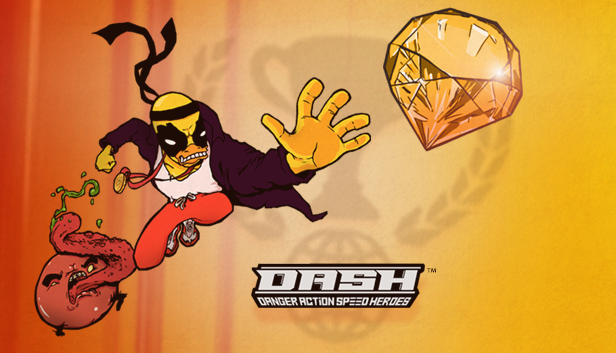 See you soon for some words on how it all went this week and what's next!
- Jakob and the DASH Team