Welcome to a new update! DASH 2000 is live on the test branch, new DASHers and levels are coming through. Early Access is getting closer and here we are showing off the new store design and trailer. Welcome to the next level of DASH development!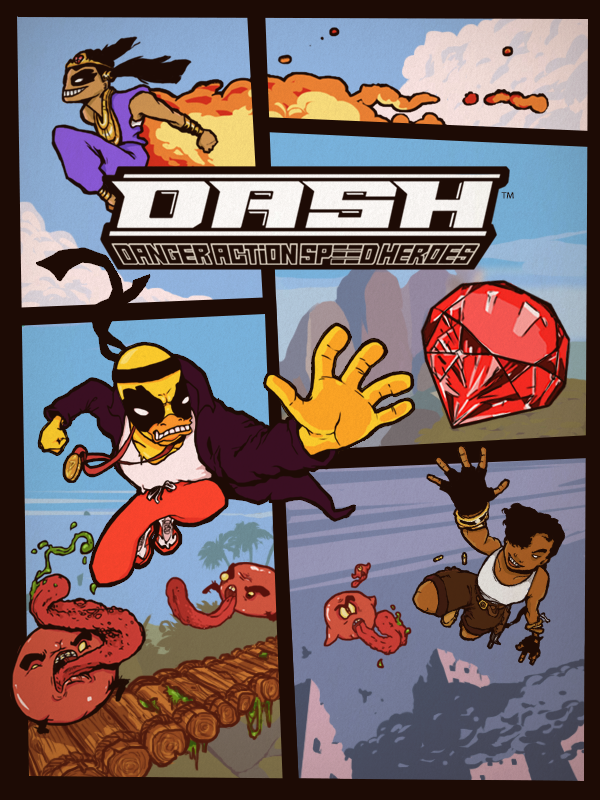 ---
Join our Discord if you want to be part of the test team already! (Windows & Linux) The official website is update as well

---
NEW EARLY ACCESS TEASER LIVE:
New Steam Store page:
(visit and wishlist here)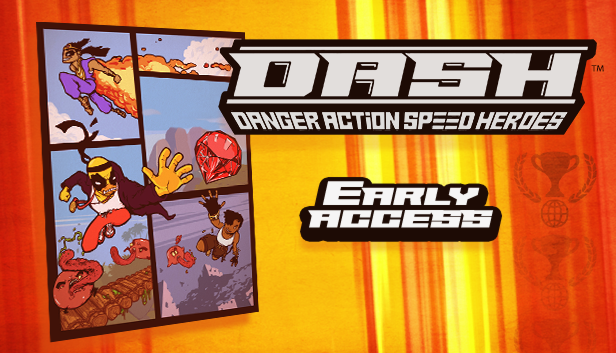 Before the Speed Heroes arrived to DASH Planet, King Slap's horde of two-dimensional platformer enemies were (fairly) content in their slimy and jelly-like bodies. Now, after all the head-jumping and diamonds disappearing King Slap and his army is fed up with the Heroes. Every day more diamonds appear on the planet. Every day King Slap's army grows. Every day new Heroes arrive to the planet in their own dimension to show their speed and agility. Welcome to the Galaxy of Speed where only the fast and wise will survive the spikes, walls and tongues of the expanding worlds of DASH: Danger Action Speed Heroes.

Create your own levels with speed streaks, puzzles and precision. Choose the setting with tilesets and backgrounds to create the environment for your story. Lean back with the gamepad or keyboard and unveil your level design skills. Upload your level for the world to experience. Watch your arenas become part of tournaments all over the world. Make worlds come true!

Every month new tournaments and challenges will be up for the winning. Players will become speedrunners, and speedrunners will become masters of speed! Rate and arrange your favorite levels and connect them to play endless streaks of speed!