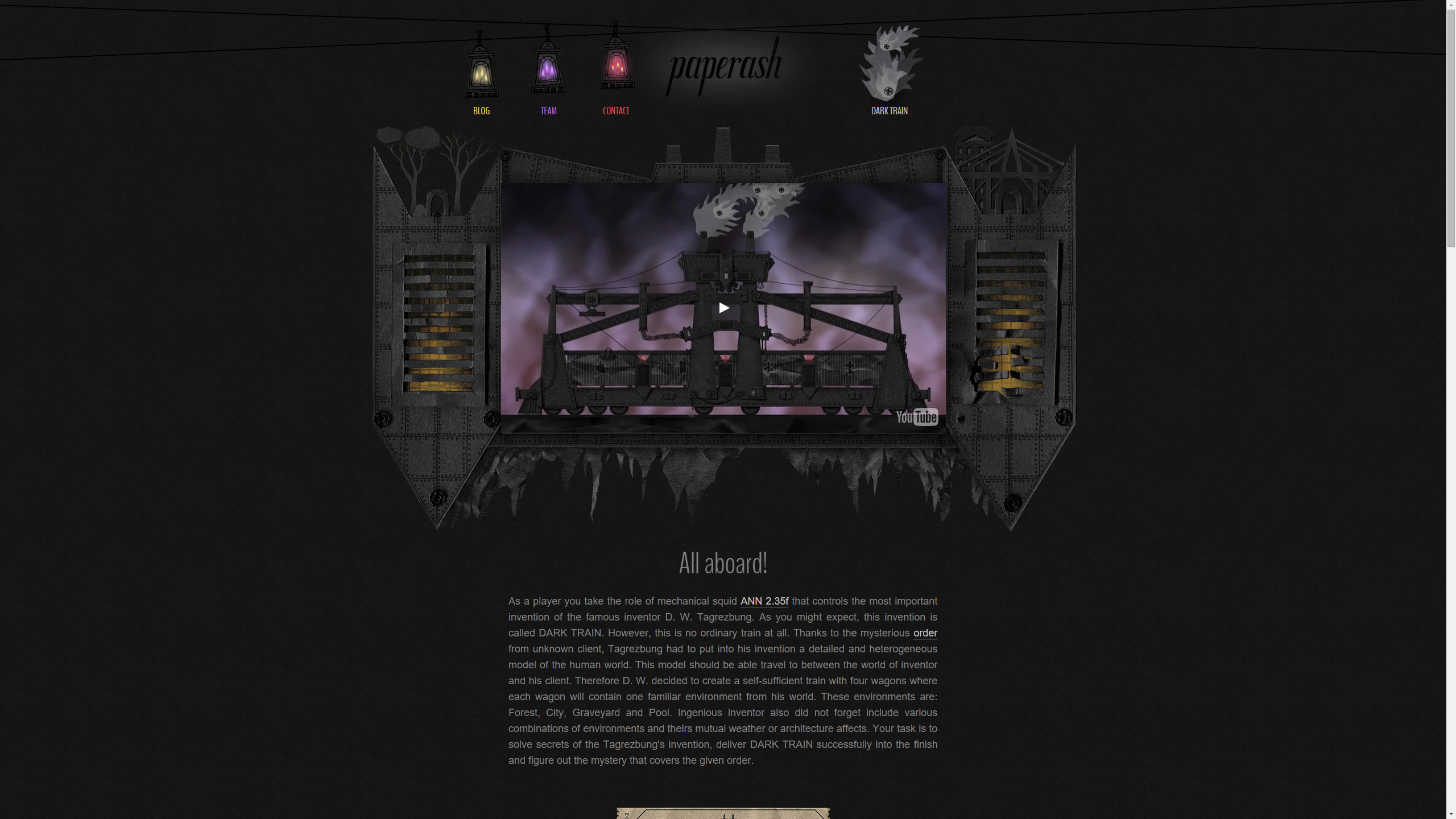 Good news everyone! During last two days we have upgraded our website paperash.com. What does it mean?
Firstly, in our web gallery you can find a new screenshots from the game and also some making of or concept art materials. (There is one fresh and until now unreleased picture ;) )
We also tuned info labels about Dark Train. :)
Lastly, blog has been changed too. Every article gone through czech and english correction. But hey it's not completely perfect, so be lenient to us please.
BTW. New PressKit and Gameplay video coming soon!
Your team,
paperash.com