First things first
Hi everybody, we know that we haven't been active here for some time, so here comes a little apology from us! You might be curious what our team has been doing since November Steam Greenlit. Don't worry, we are going to tell you right now. :) But before that, we want to send a BIG THANKS to everyone who is supporting us on Steam. We received a lot of positive comments that are giving us energy to work and very nice "outdoor confidence" about Dark Train project.
DARK TRAIN on STEAM:
These numbers prove it – once again thanks for them!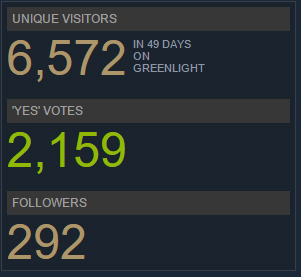 News – events
During November and December Paperash Studio visited some interesting events.
GDS'15 – Game Developers Session
First was GDS'15 – Game Developers Session at Prague, where Vojtěch Vaněk (father of DT) has a speech about experimental game design and overcoming risks of simplification. He answered questions like: What it takes to design an exploratory adventure game without simplification, tutorial and casual player guiding? He also discussed problems like: player exploration vs tutorial, whoa! effect vs frustration, non-textual deep narrative vs PR and communication of DT.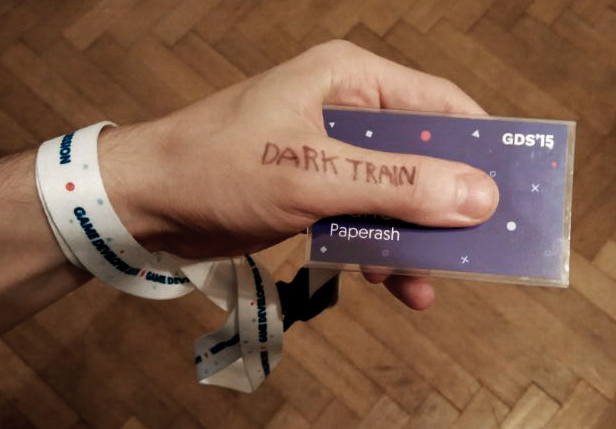 Our impressions from GDS'15:
PROS: responsive audience, volunteers, decent indie expo zone.
CONS: spaces of event, evident "wanna be pro" philosophy of conference.
More info: Gdsession.com
PAF 2015 – Festival of Film Animation
Second event was Festival of Film Animation at Olomouc, where Vojtěch Vaněk, Dominik Jícha and Kateřina Kynclová talked about the unique visual form of Dark Train and its gaming principle. We also had live playing of Dark Train demo performed by Dominik.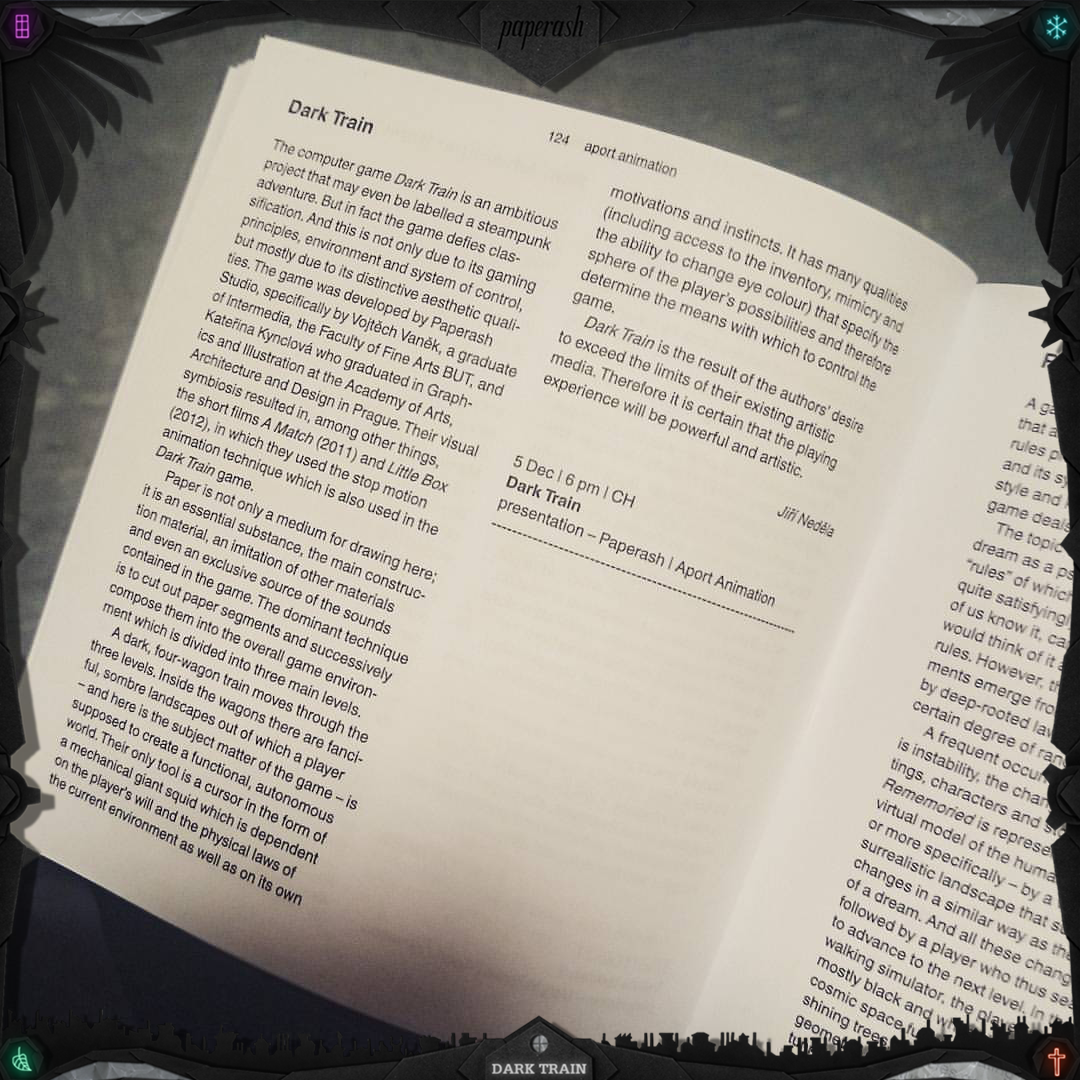 Our impressions from PAF 2015:
PROS: atmosphere of action, spaces.
CONS: 90 min speech was too long for us. :)
More info: Pifpaf.cz
We have limited space here, so second part of news "To be continued..."