Story:
In the game, we follow the fate of a certain adventurer who went to the dark land and intends to repair the damage done by a mad king. During the game we release NPCs that tell us more details about the world when the goods are in.We learn from them that most of the creatures in the kingdom had lost control of himself as the king ordered throw curse on subjects and enemies.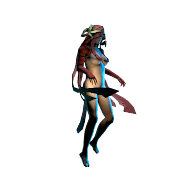 Gameplay:
The game has RPG system that allows us to develop nine skills:
Damage of a sword
The number of points of life
The amount of energy
The damage of a fireball
The duration of the magical shield
The power of magic potions
The amount of space in your inventory for potions
The amount of space in your inventory on the magic scrolls
Distance jumping
Skills will be able to develop thanks to the characters that we have previously saved. An important part of the game will fight the boss. Each different type, way to fight us. Fighting them requires us finding strategy.

During the adventure we will have the opportunity to fight with the dragon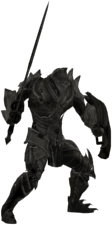 and one of our opponents will also be the knight defends move to the capital. On our way able yet powerful burning Treant and himself mad king. In the game we will have to also watch out for poisonous swamps, pits and flying fireballs. All of these obstacles will be able to use against opponents. The game will be able to save the kindling fire.
Technology:
The game was written in java. We can control the game using the keyboard or controller, xbox 360, and others.
In the full version of the game will be included:
Language English and Polish
Support for Windows, Linux and Mac
I'm on Steam Greenlight and Indiegogo
Visit my profile game on steam. It came to him, more than 18,000 people.