Dark Storm Update (11/20/2015)
This is the second November update we've had and it's huge. Though for me, this is the pre-Egg Nog edition :)
We are coming close to a possible update to the current VR missions build, but we have no definite date yet. Needless to say, it's being overhauled like crazy.
*The following are entirely VR missions updates, and will be included iteratively with multiple updates. Every item of content you are about to see is not finalized.*
---
LEVEL DESIGN
Feast your eyes on the fancy hallway that you spawn in initially in Dark Storm: VR Missions. This hallways exhibits the high tech look of Irving Industries, and the huge budget of the custodial department. It leads to the Insertion Room, which we've also posted below to show the similarities.

Hallway leading to Insertion Room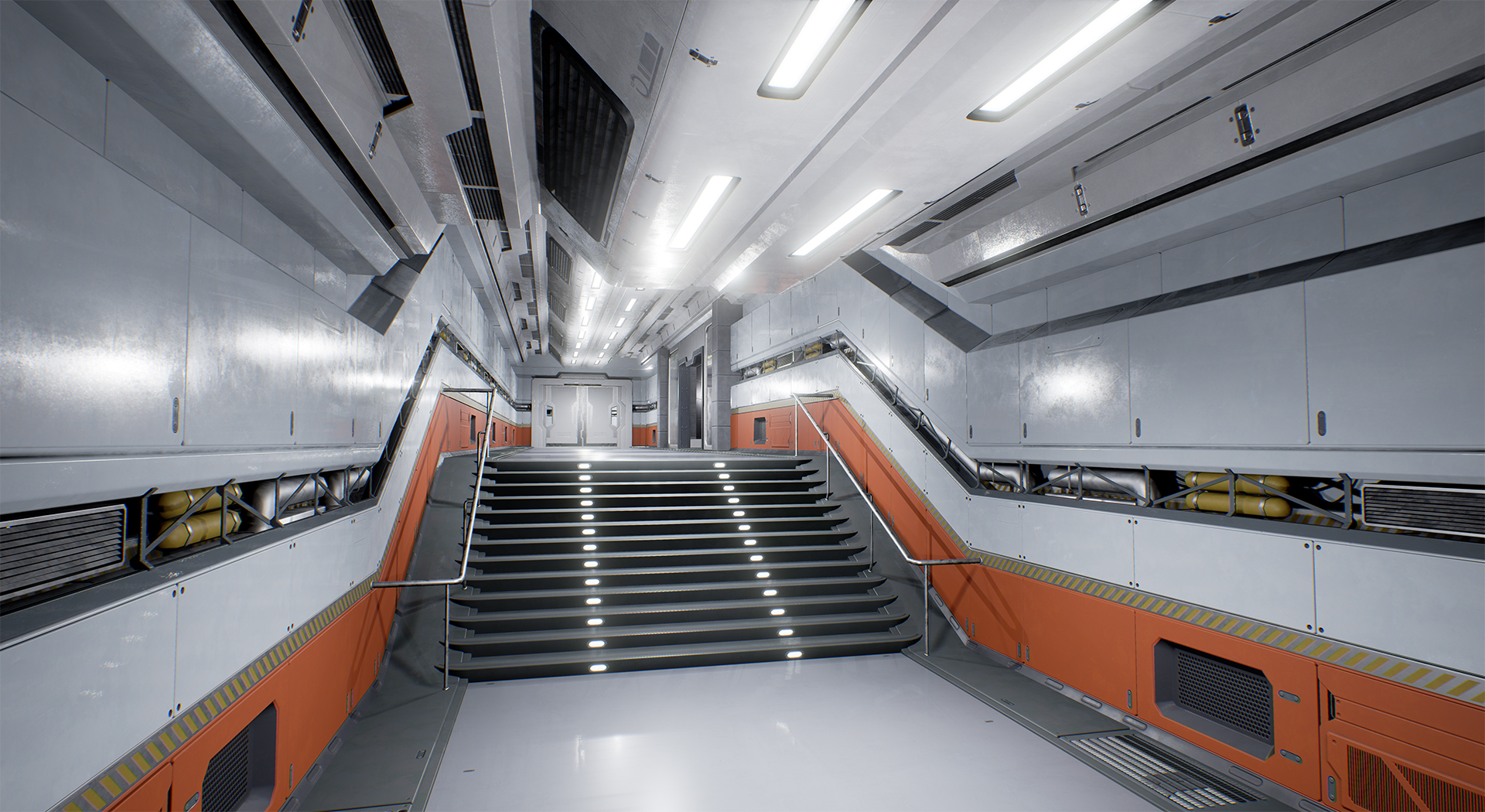 Hallway opposite side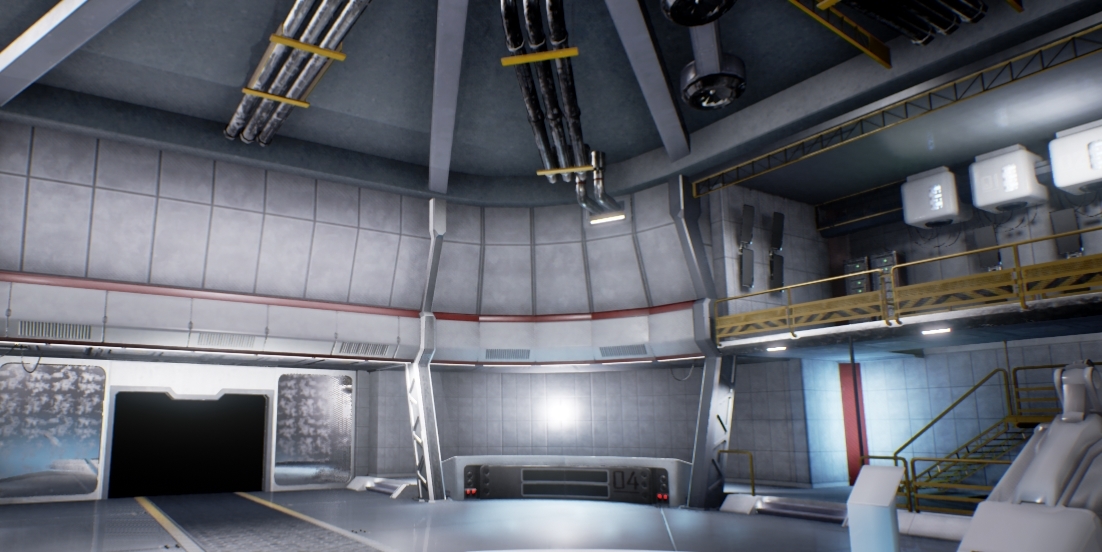 Insertion Room - note the black doorway. That's where the Hallway connects.
---
VR VERTICALITY AND OBJECTIVES
The VR environment has been painstakingly tweaked to get the right look, and this time around we think we may have found the sweet spot. (Of course, VR is a subjective environment)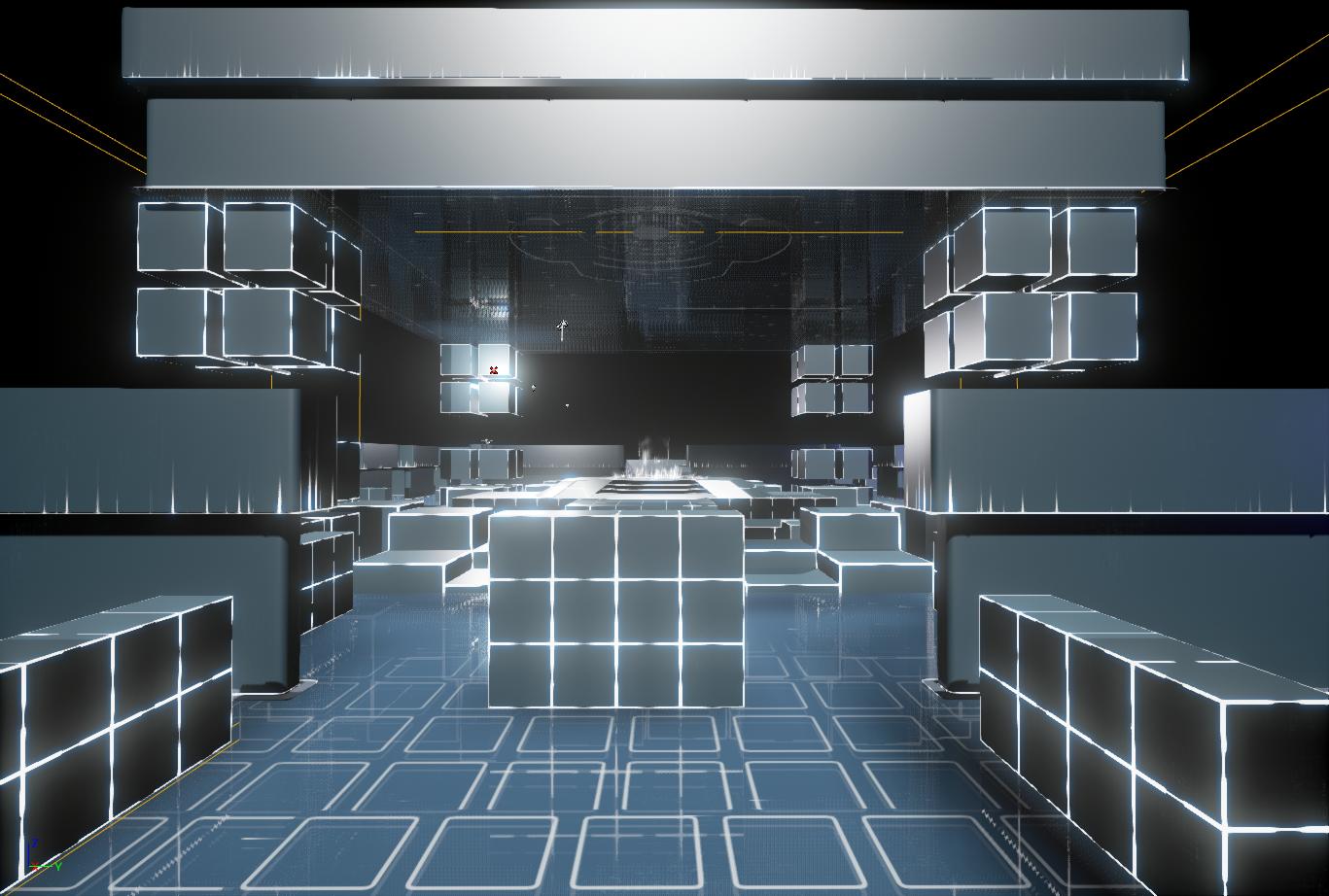 A majority of the maps playable in Dark storm VR missions will be scaled with a mechanical / gameplay influencing sense of verticality.
Providing several vantage points and avenues of approach, locations can be accessible via teleporters / stairs / and hidden paths.
Progressing in each VR mission not only will be exploitable in a tactical sense for the player, but they will also offer the enemy a key vantage point to pinpoint your position and hunt you down. Therefore making stealth to be of utmost importance to finding the proper approach to a specific vantage point.
This also transfers over into VR mission based objectives in that each map will have a specific goal. Some more violent such as neutralizing an officer, and others requiring a more tactical approach such as reaching the extraction zone within a certain time frame, or bypassing objects impeding your ability to complete the level.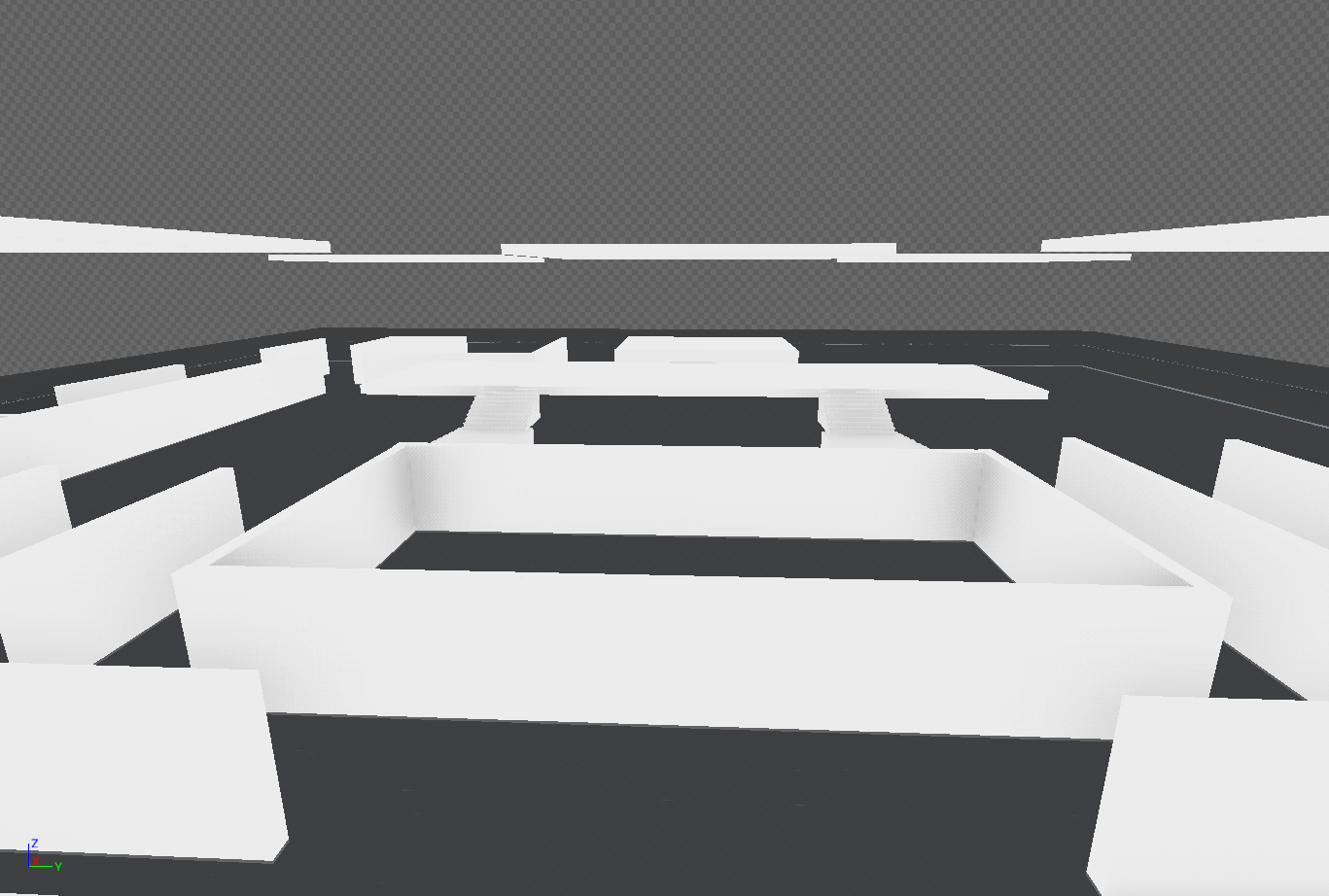 With these objectives, later VR missions will make use of scalability and verticality to increase the challenge of needing to move up or down to a position that is vulnerable until you have a way to gain intel on it.
Both of these will simply be introduced, but gradually change the farther you progress. It offers a sound challenge with each map presenting its own gameplay twist and quirks to work around.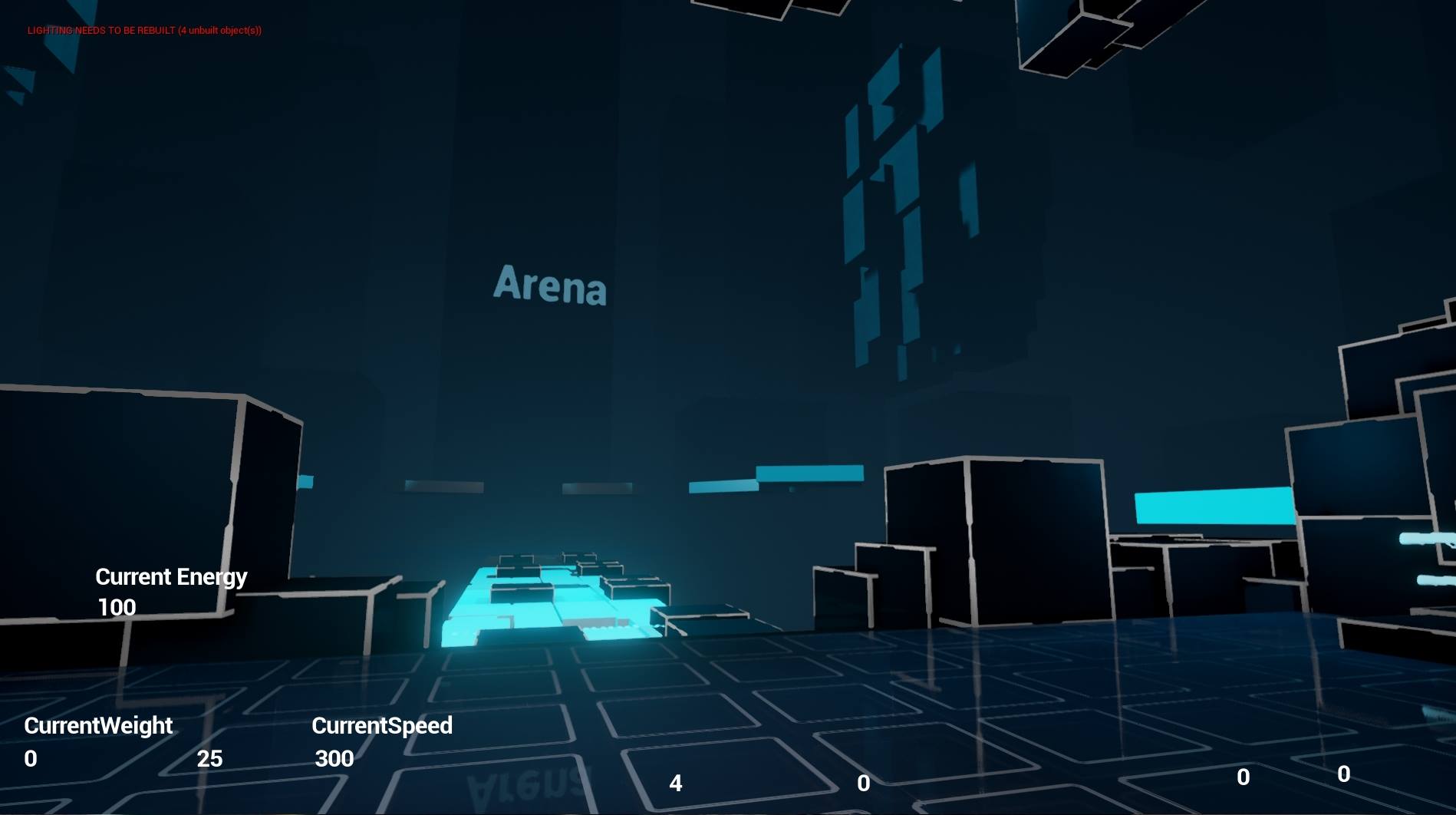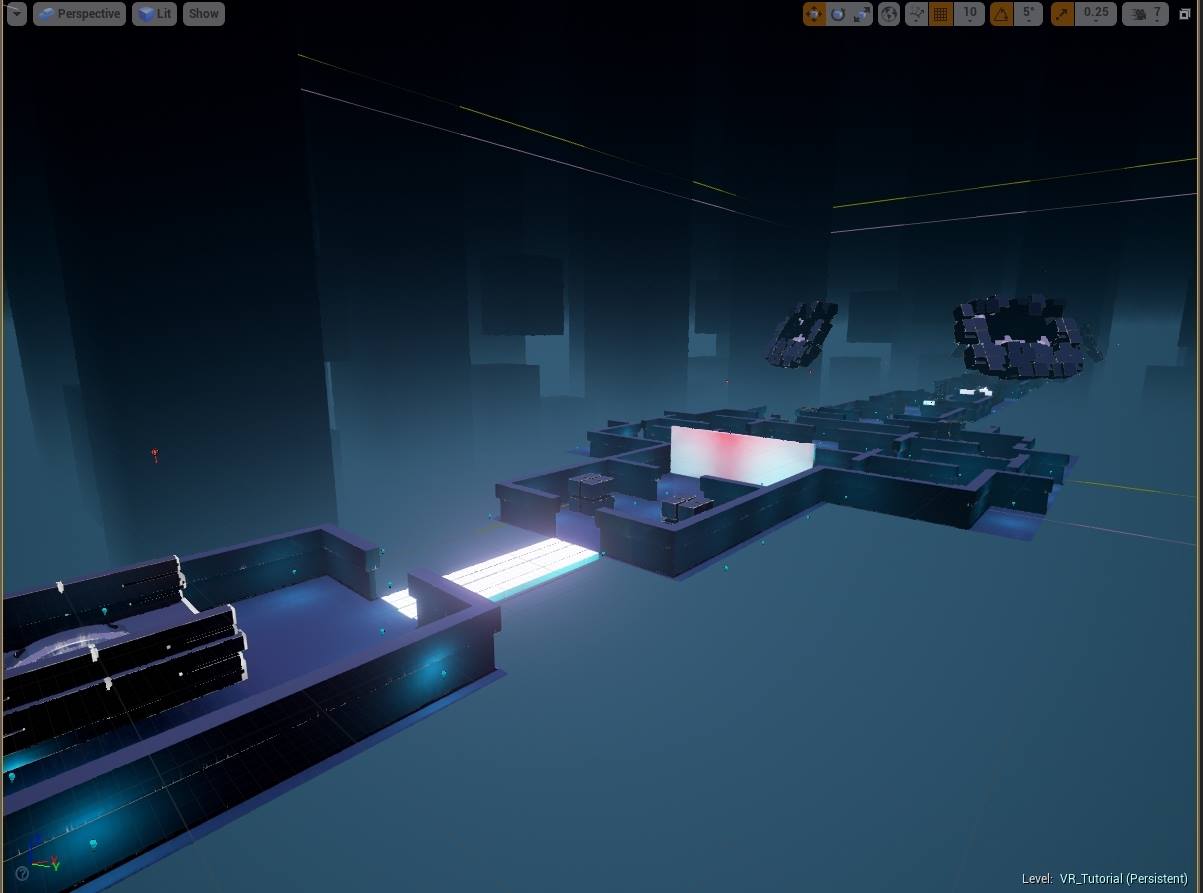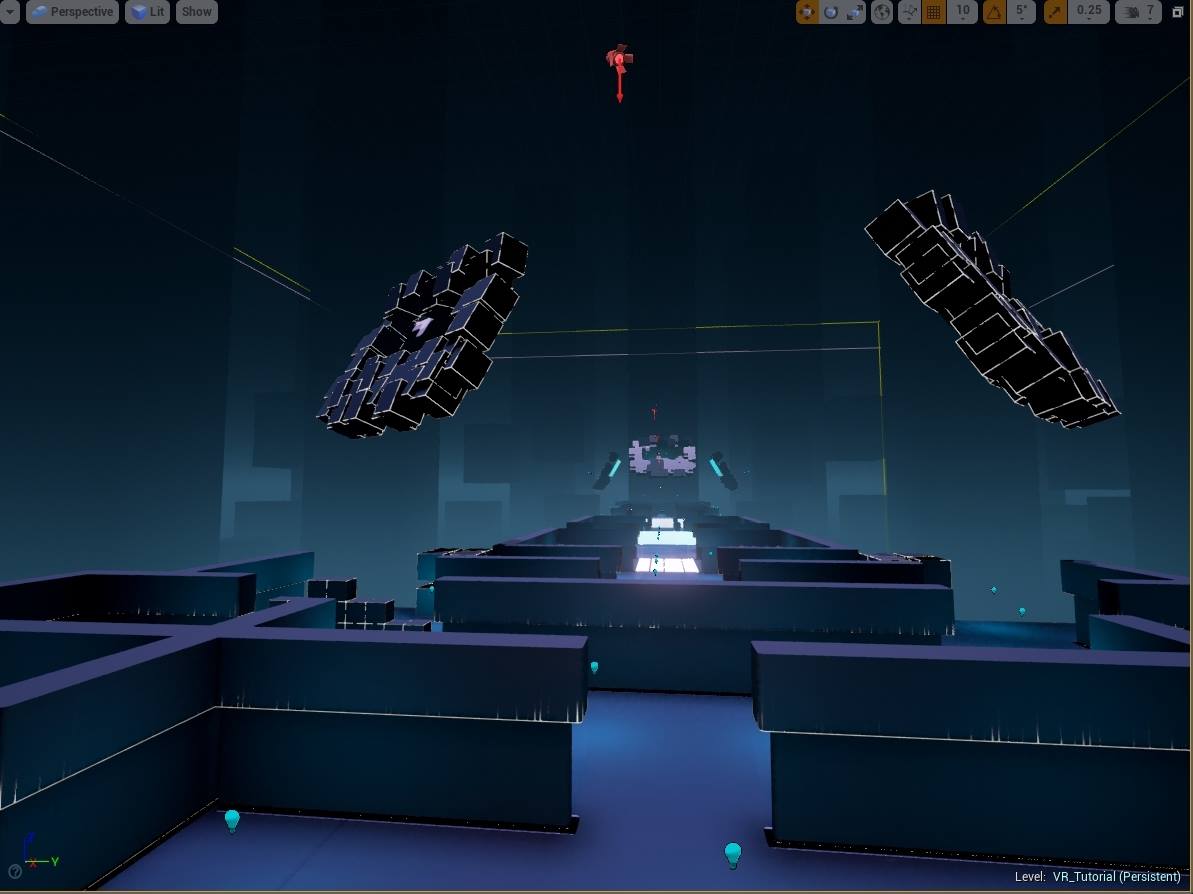 Here's a quick walk-around video of the current VR hub:
---
WEAPON CONCEPT
Last update you saw the Kronus Z1200-BA* "Devastator" Single-Barrel Pump Action Shotgun*, this week you can see a different perspective of the design, and some of it's features. Note, this is not a final design. The shells are probably are going to be well..bigger.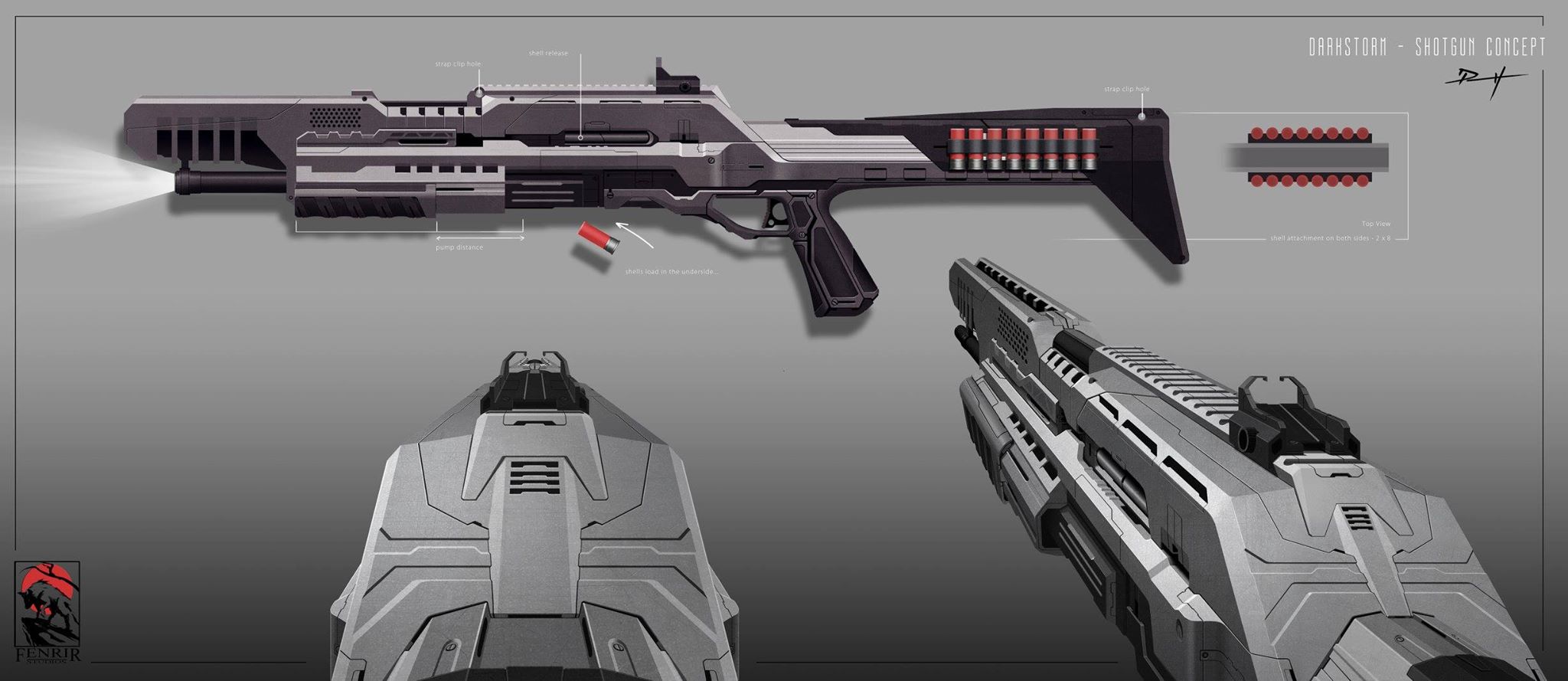 *Named and model changed. Can you guess what the BA stands for?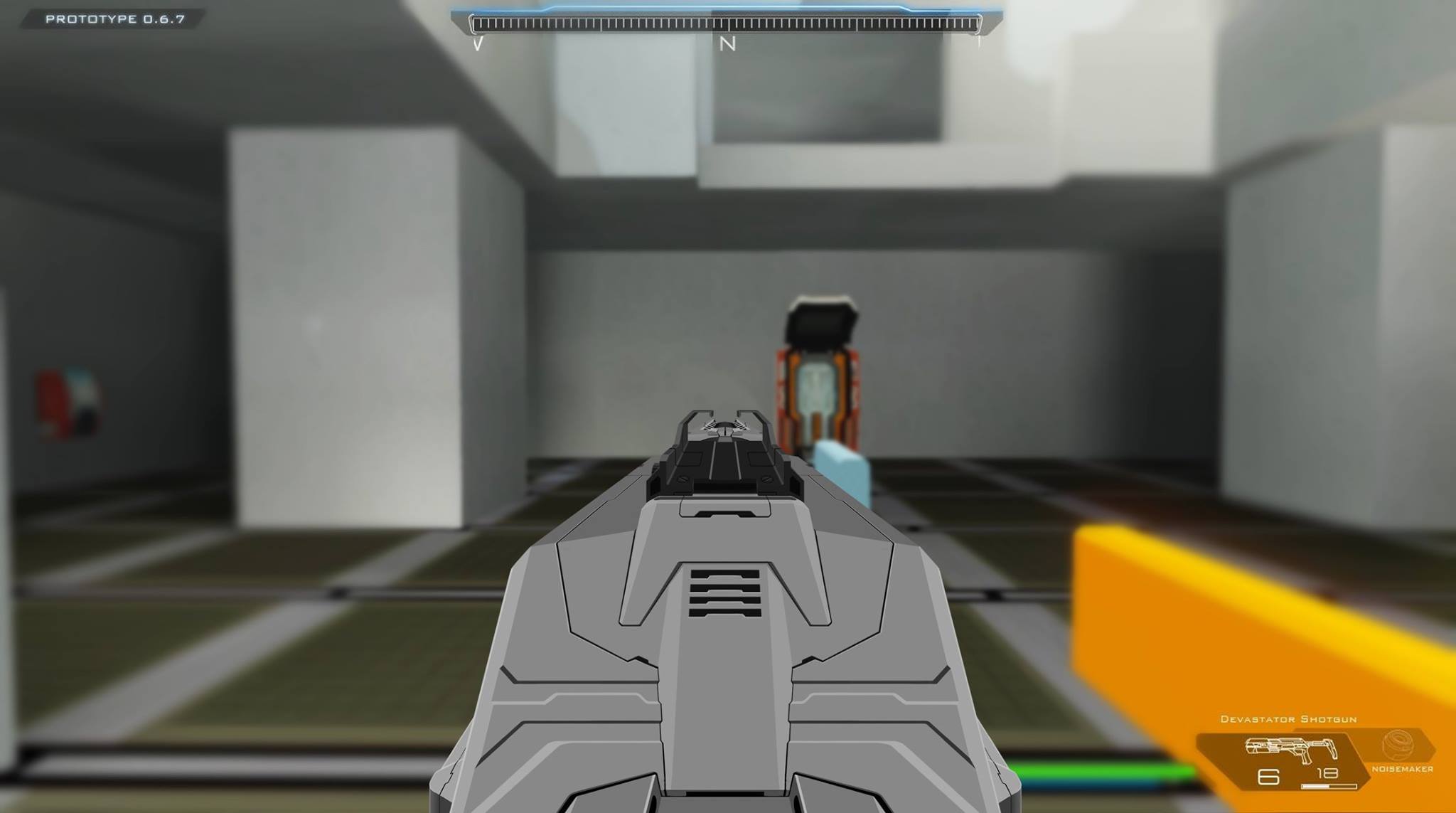 Ironsight perspective. Art concept.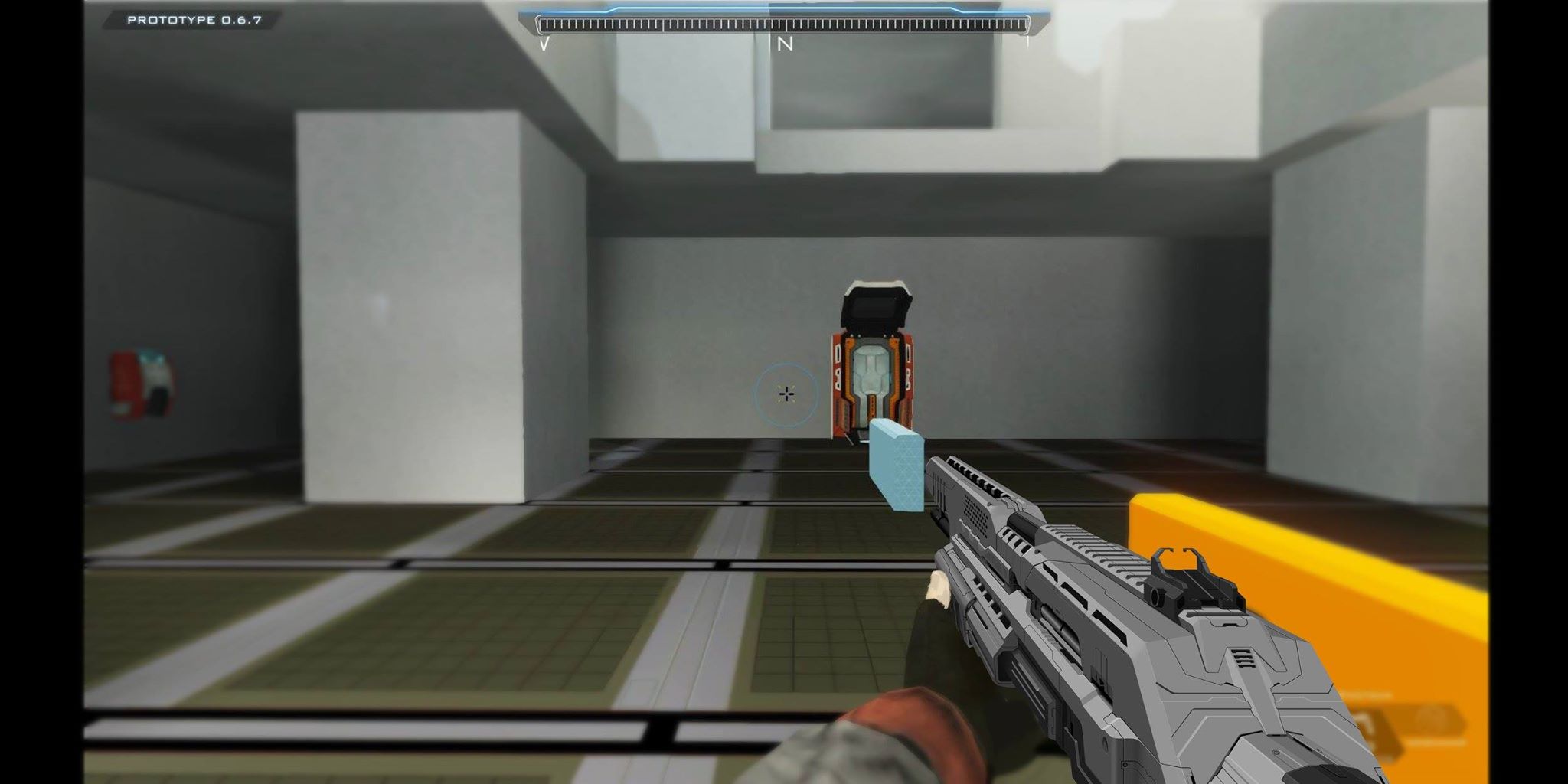 At-the-hip perspective. Art concept.
Introducing the Kronus Z900 Tactical Assault Rifle
Several weeks ago we showed you the pistol suite. Below is a current model with the silencer attached.
---
ART CONCEPT
We've shown you the good characters, how about some bad ones?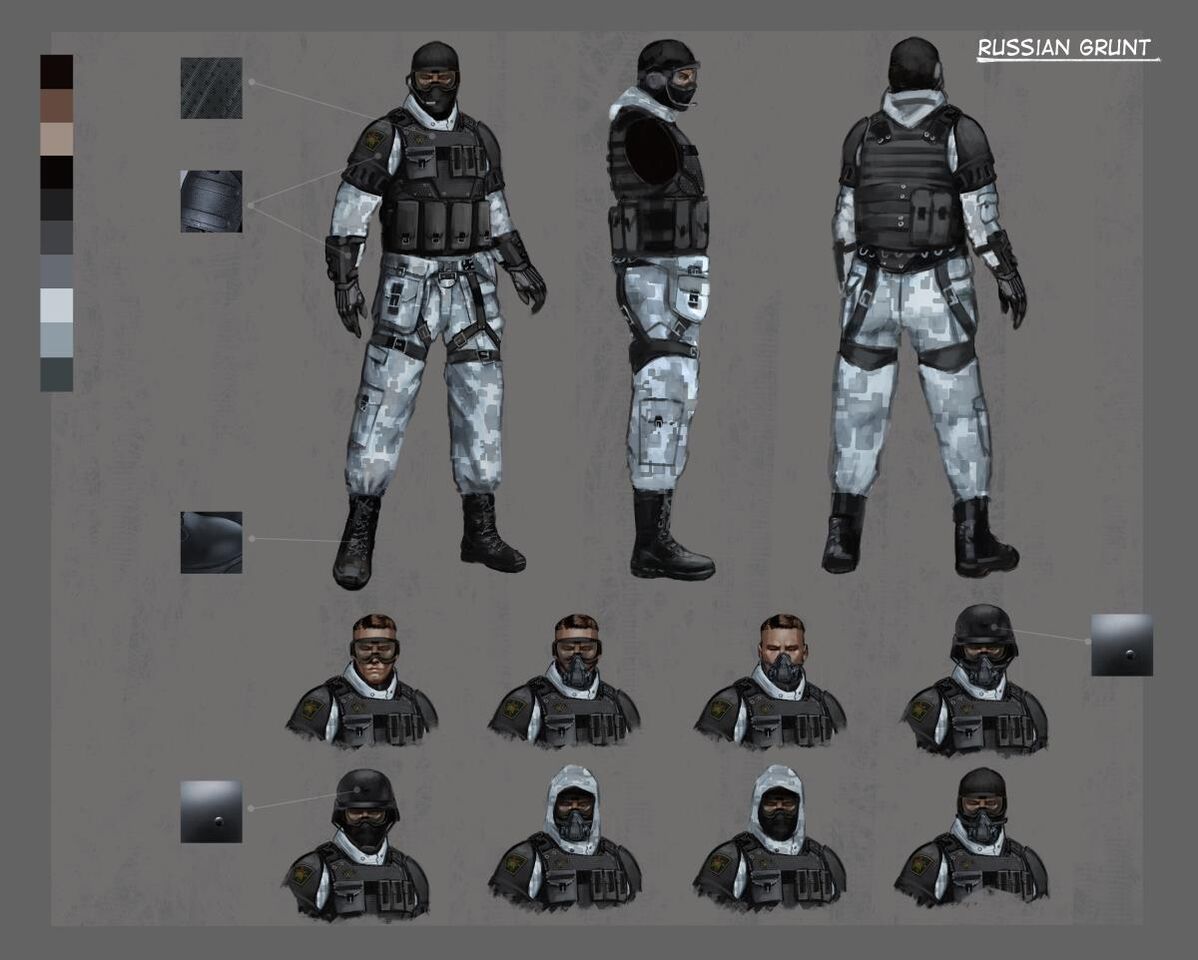 Art concept of the standard grunt. You'll be fragging a lot of these guys.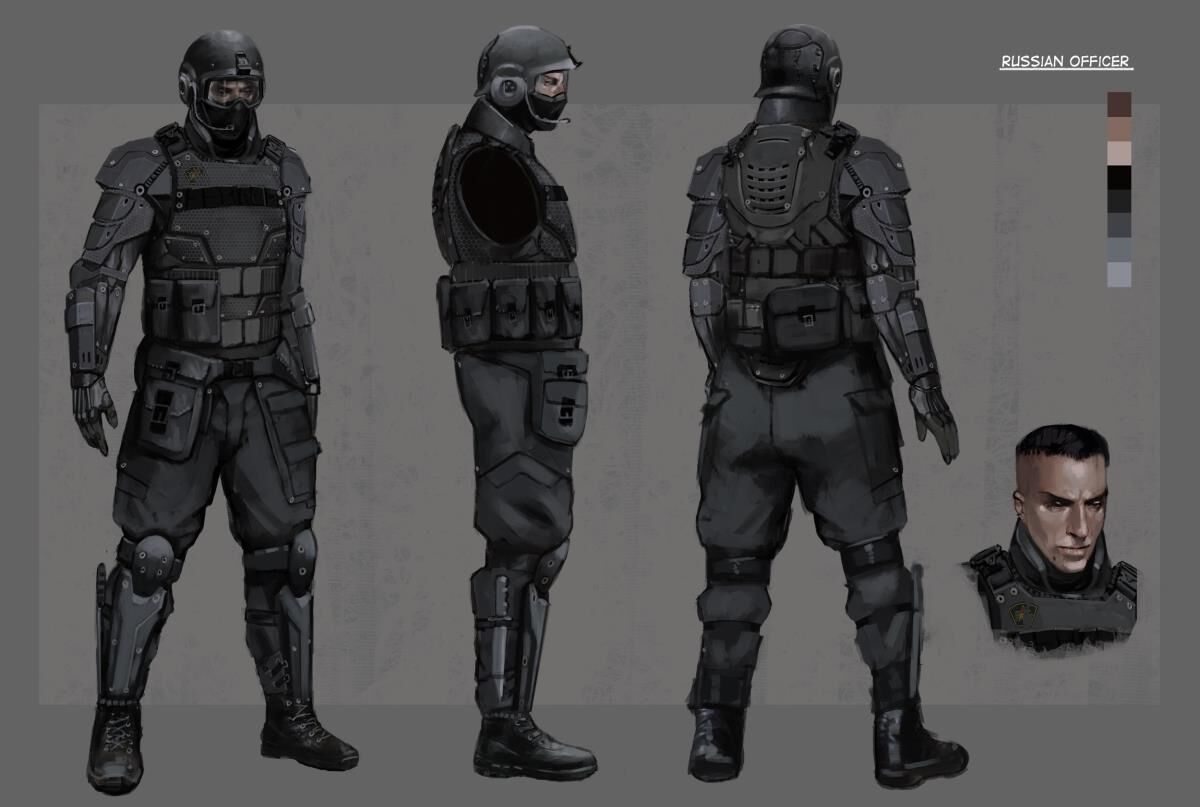 Art concept of the officer. This unit is not only tough, but buffs all the other units through leadership.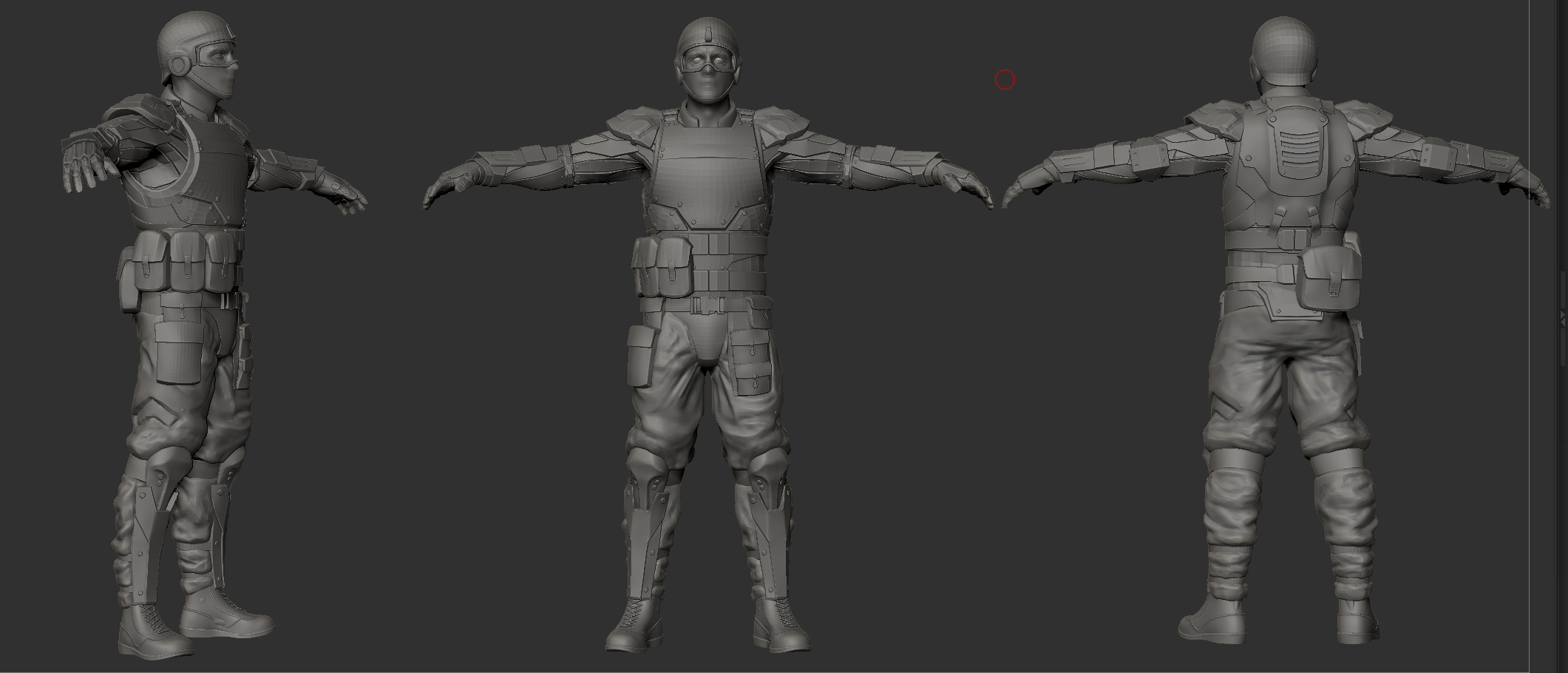 Current modeling progress of the officer.
---
ANIMATION
As you know, the animation portion of any video game is the most taxing. We've been trying different methods such as target framing (or keyframing) and motion capture. Below is a current work-in-progress of several animations. These are absolutely subject to change.
---
THE LAUNCHER
We have refined the design of the launch of Dark Storm: VR Mission. A launcher that will also include updates and news about Dark Storm. Below is a work-in-progress.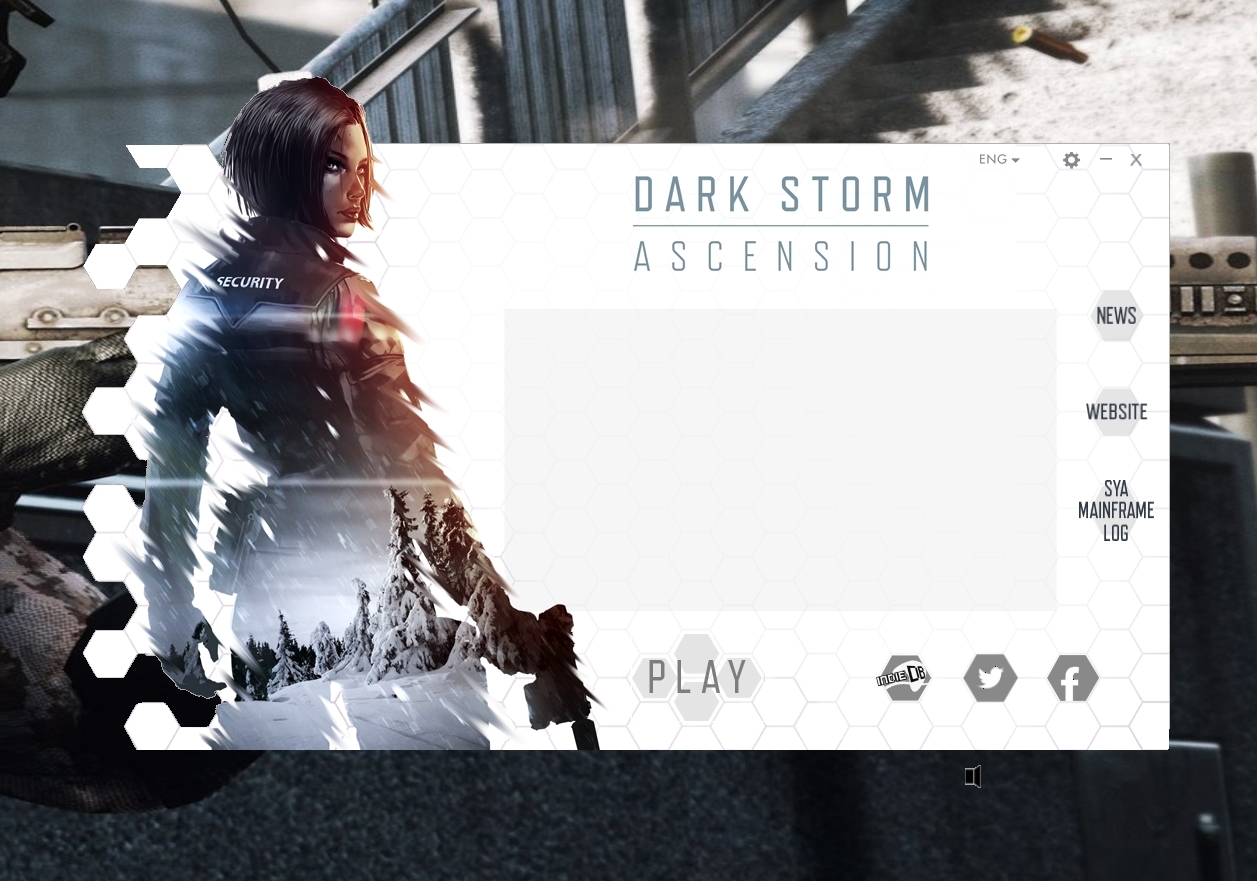 (Note: The background around the edges of this image is the user desktop, not the launcher.
The launcher is meant to preserve transparency.)
Did you see anything you liked, or perhaps...didn't like? Please comment below!
Sincerely,
The Dark Storm Team