Hello from the Capsule Three team to our Indie DB followers. We're still cooking up our next in-depth article - which will focus on environmental artwork - but have some exciting news to share in the meantime:
Dare to be Digital 2016
We are pleased to announce that we will be attending the ProtoPlay event at Dare to be Digital 2016 next weekend (6th-7th August) to showcase our post-Alpha gameplay. An updated poster to mark the occasion: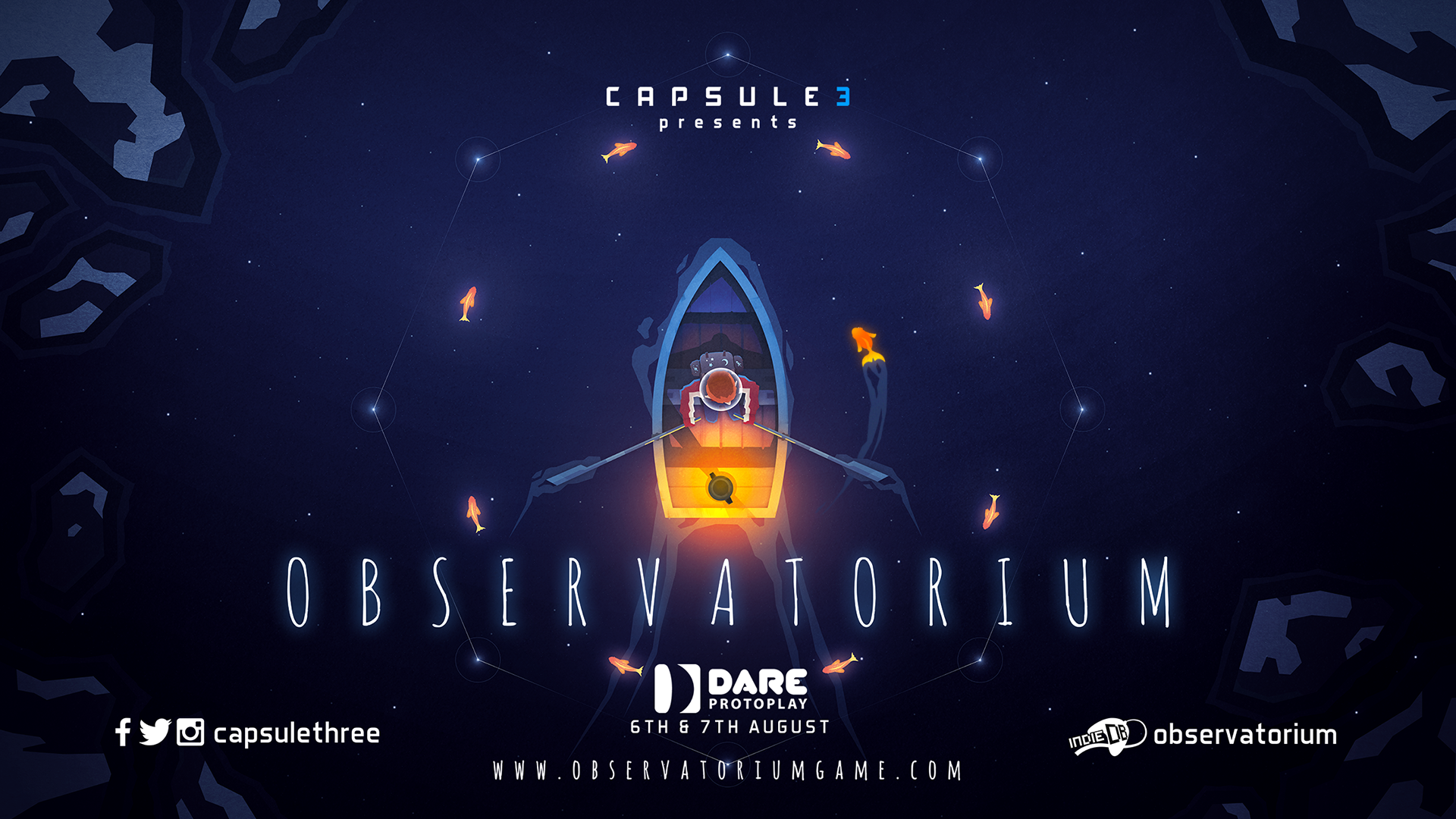 The event is hosted by The University of Abertay, Dundee (UK) and this year runs from 4th to 7th August. We're incredibly humbled to be returning for a 3rd year with our game as the Dare events have been instrumental in shaping our product...
The Evolution of Observatorium
We attended Dare 2014 - our first public demo of the game - with a very early prototype after just a few weeks of development. The basics were there but incredibly rough; the world lacked structure and many of the puzzles and mechanics were included to gauge interest and gather useful feedback. The data we received there was instrumental in helping us move everything forward: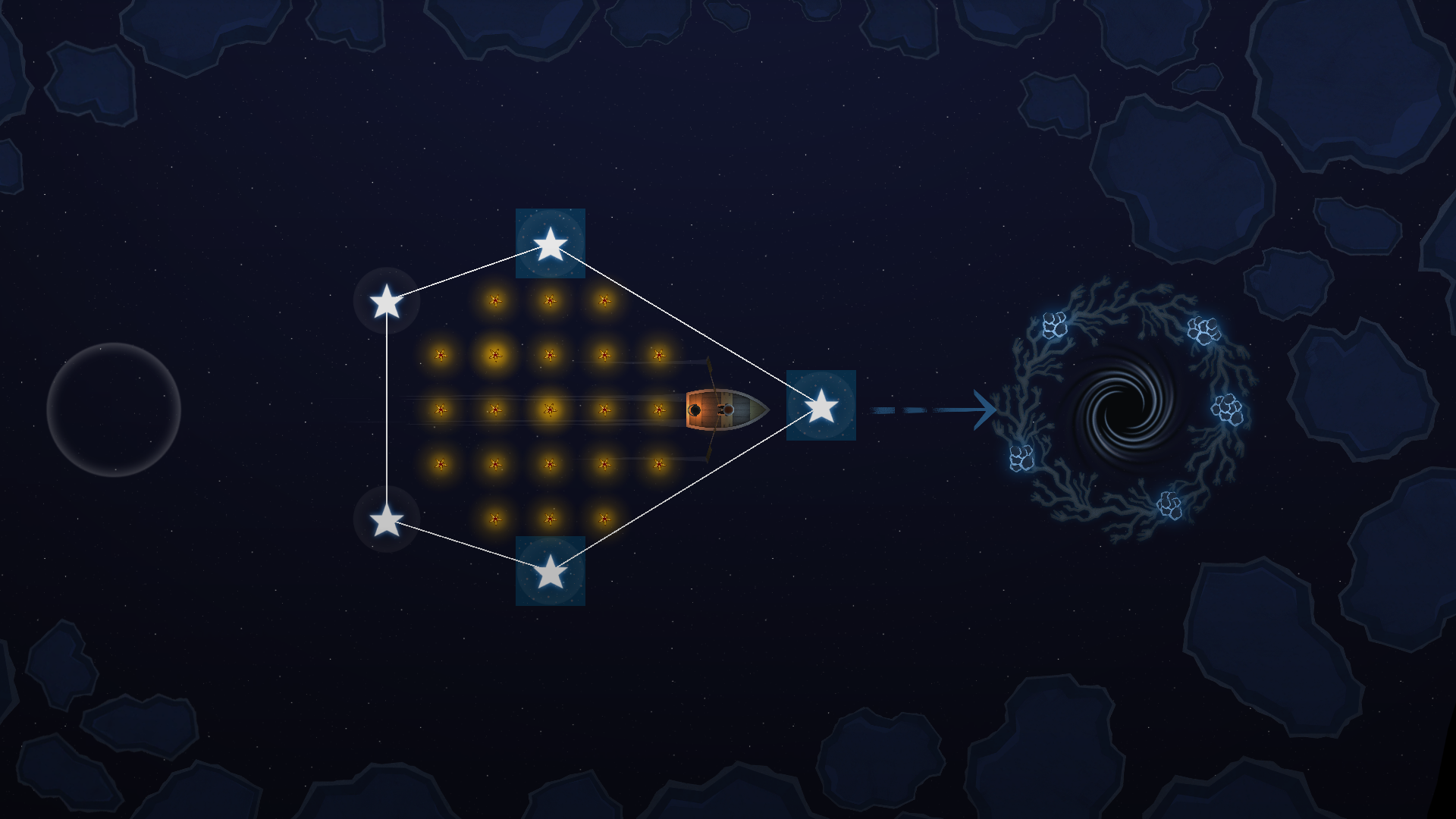 One year on, we attended Dare 2015 with a more evolved version of our idea. By then, we had expanded our story and environment and had a much clearer idea of where the game was headed. We'd discarded various mechanics from the 2014 game whilst evolving the ones that proved popular with our testers. We'd made many changes to the art style and core mechanics and enhanced the feeling of coherency including the addition of a hub world and longer levels: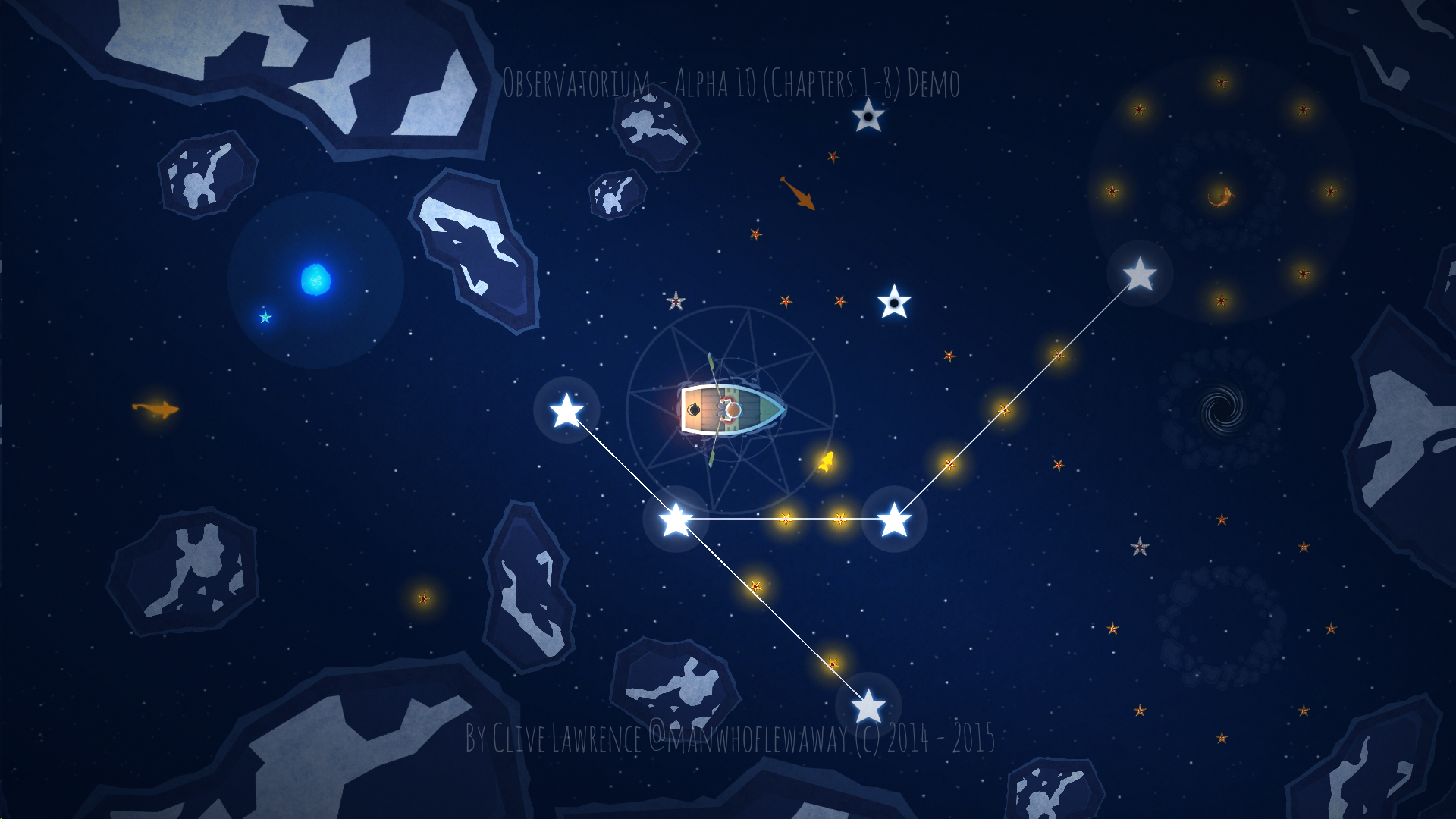 We were so excited about the positive responses following Dare 2015 that we immediately took the game to Greenlight, attended lots of other events around Scotland and even formed a company. Most recently, we've finally passed our Alpha milestone and are working hard to improve various systems and sections as we prepare the game for release.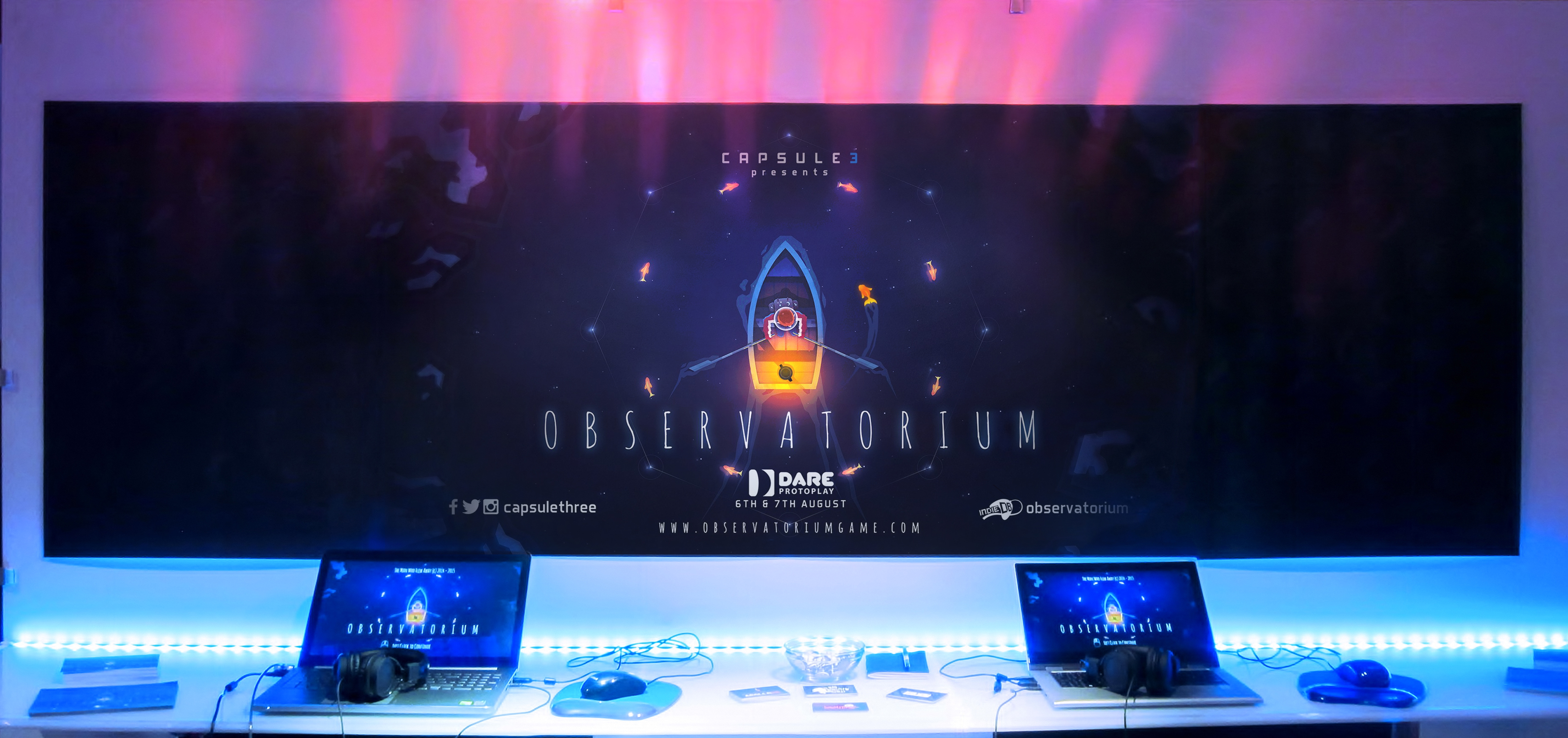 This year at Dare, you'll get a chance to try a handful of chapters from our early Beta build and see some of the polish work we've been up to including procedurally generated backgrounds, randomised ambient soundscapes, increased exploration, enhanced artwork/animations, interface improvements and more: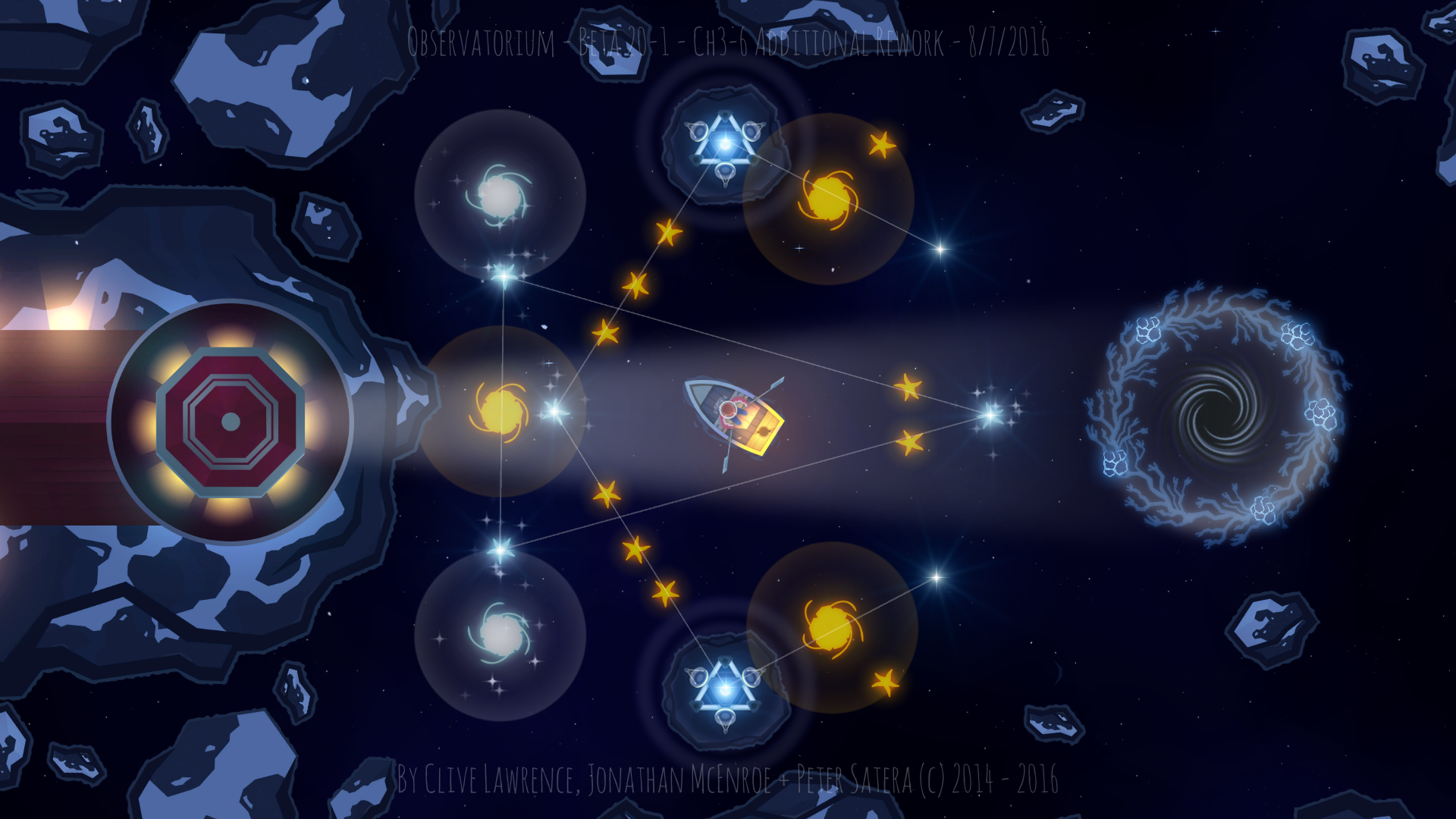 This is our most evolved version of the game yet and even if you came along last year we'd love to see you again and hear your feedback about changes made since then.
When and Where to Find Us
We will be attending on Saturday 6th August (10am-6pm) and Sunday 7th August (10am-4pm): come find us in the Caird Hall. Check out the Protoplay website here to read about the awesome games and events you'll find there.
Stay in Touch
You can keep up to date with our progress by following our company pages:
Thanks for reading and we hope to see you at Dare 2016!
- C3 Team