Dangerous Rays now have a brand new website ! Everything has been remade from scratch and we are now using a much better website architecture than the old one. Because of this you can expect this website to be updated quite frequently with some news, dev diaries… Also you can now register and put comments on articles.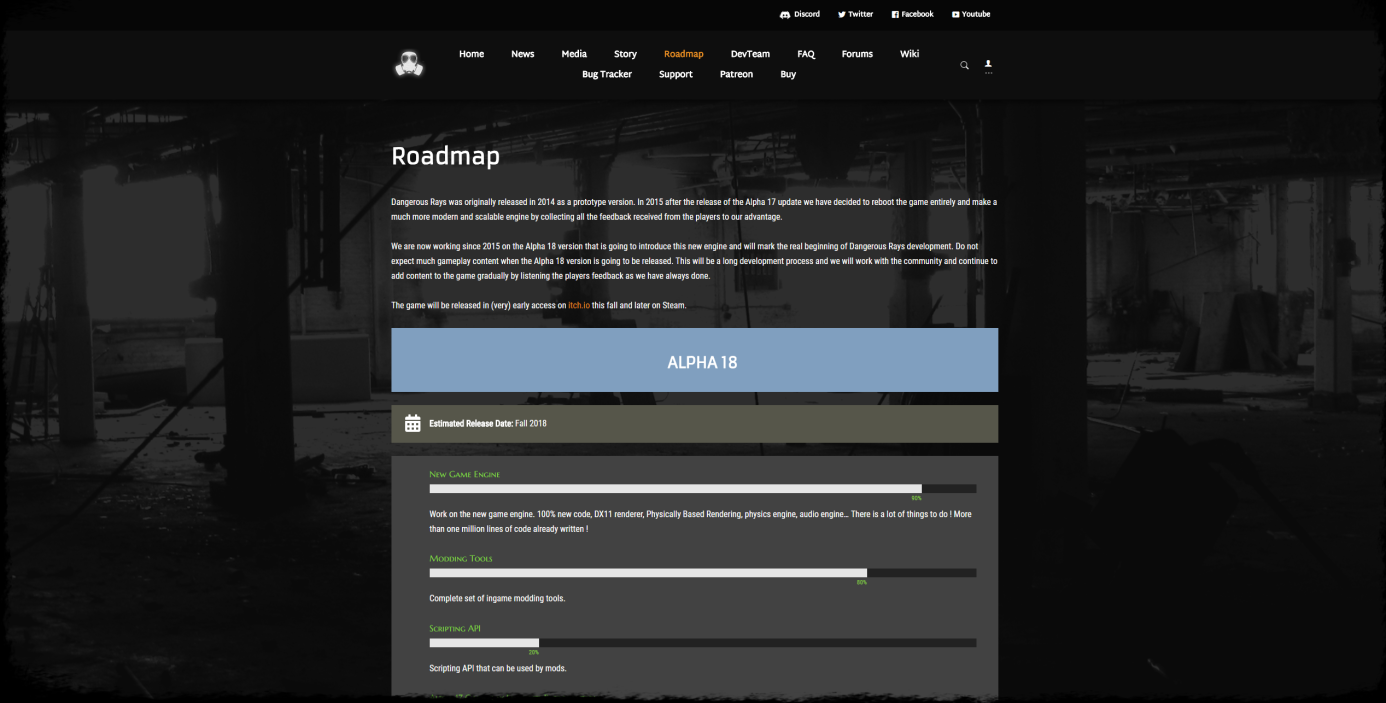 Check the new Dangerous Rays website here: Dangerousrays.com
Additionally we have done a complete redesign of the forums. The design is now much better for the eyes and there are now some social sharing button to share topics on Facebook, Twitter or Reddit ! Please note that the forums address is now Forums.dangerousrays.com. The old address will not longer work in the future.
A Discord server has been created for the game so please join us to follow the game development almost in realtime !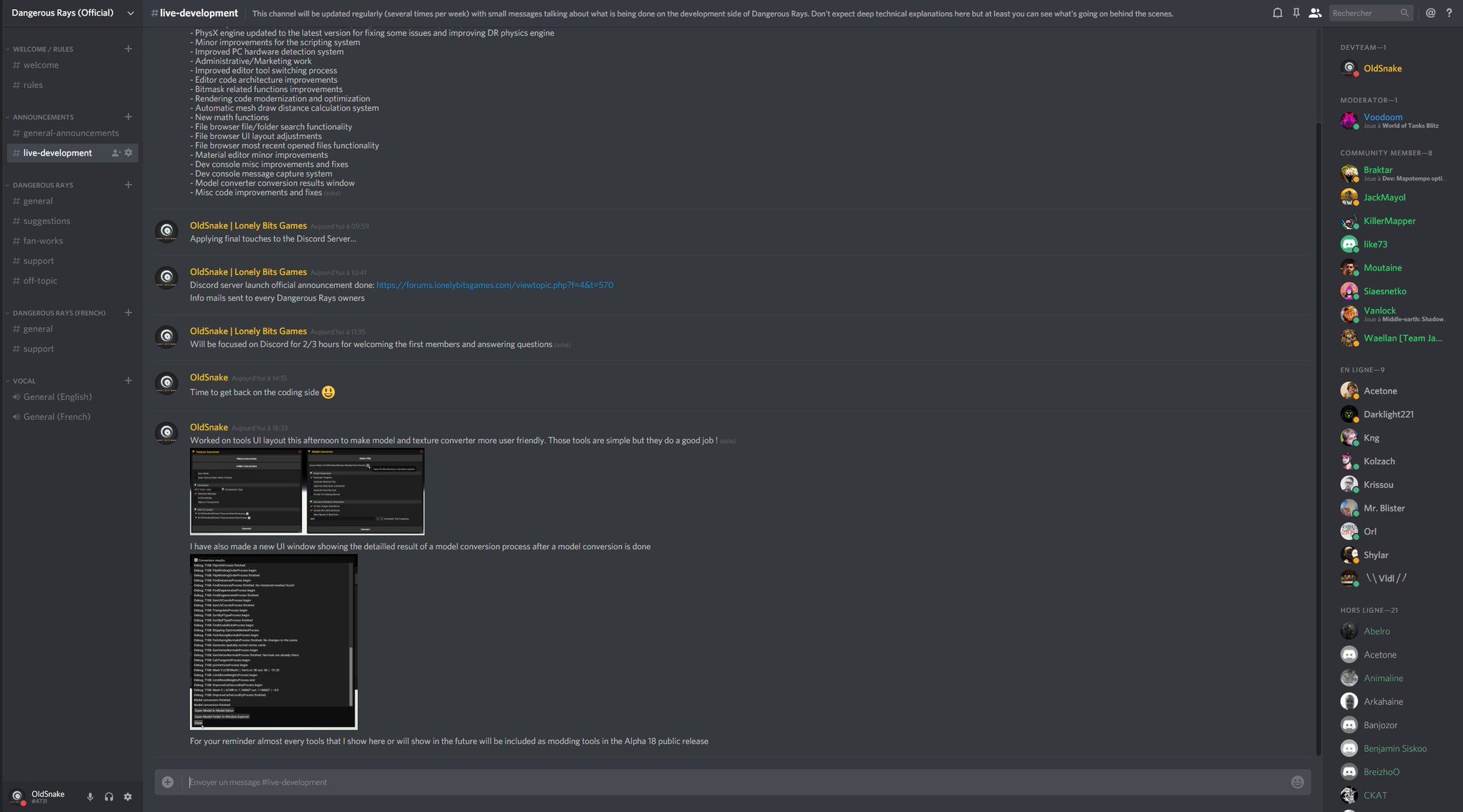 Lonely Bits Games is now on Patreon ! You can support the game development and get some exclusive rewards ! Check it out here: Patreon.com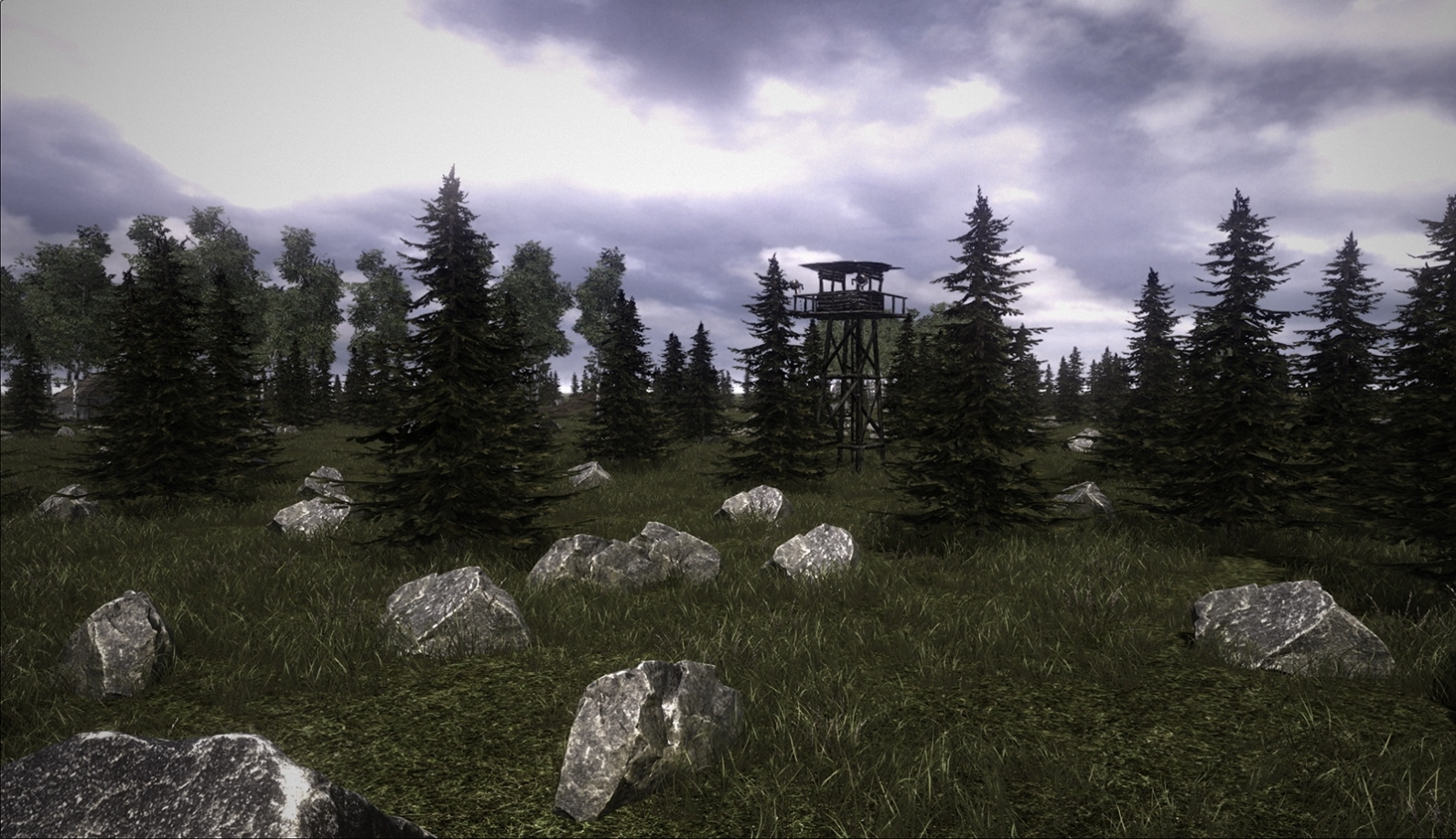 Last but not least there is a new community wiki online and the bugtracker is back ! The wiki will be updated gradually in the coming months with content about the game most importantly the modding documentation so everything is ready for the Alpha 18 release on the itch.io platform this fall. The bugtracker has been updated and cleaned up so every bug reports of the Alpha 17 version are deleted. Please do not report any issue related to the Alpha 17 version of the game. For now until the Alpha 18 is released you can use this bugtracker to report any important issue related to the website, wiki, forums…
We hope that you like the new web environment for Dangerous Rays ! Thanks again for your support !
OldSnake