Hi, everyone! I'm Kupull and I want to present my game.
Damage Dealt is an isometric roguelite game which has a several characters, plenty number of items, enemies with different types of abilities.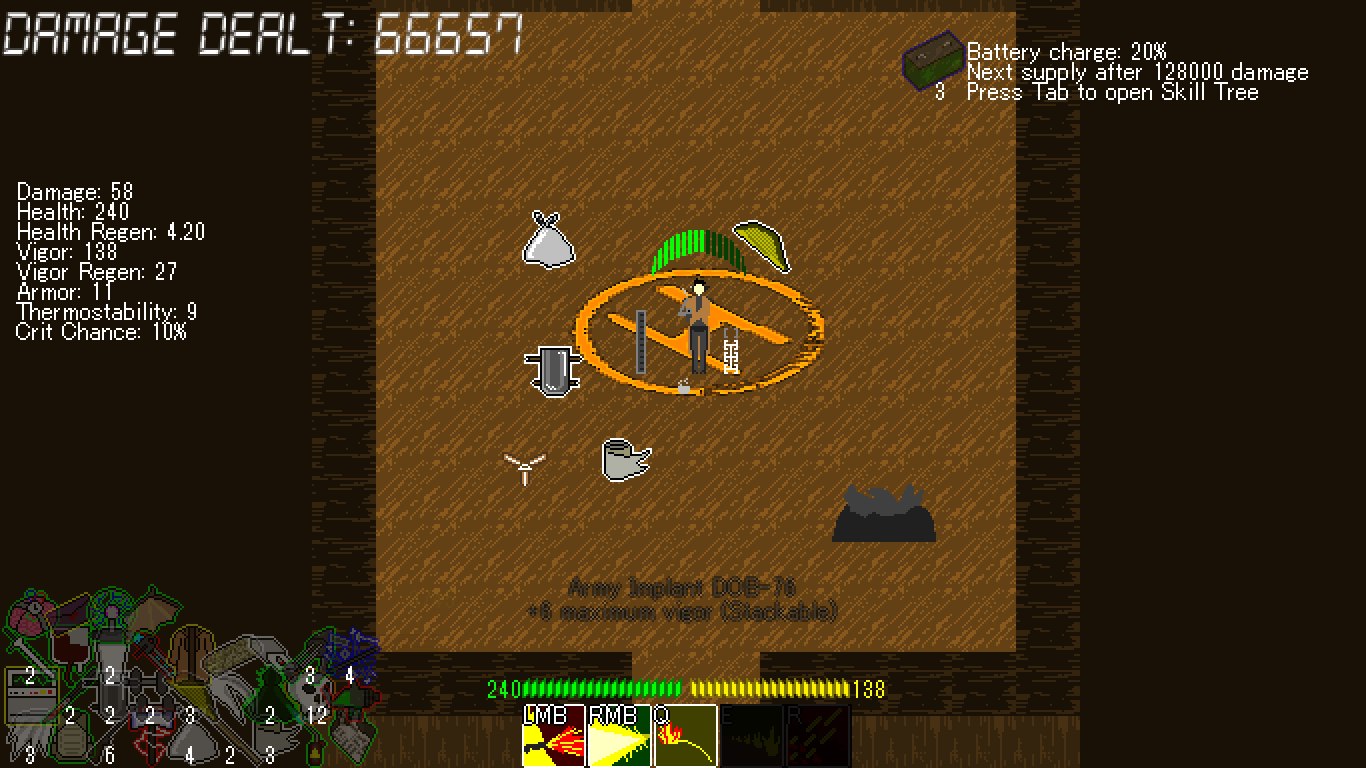 The main game mechanic is unique resource - damage dealt. As it used for most things in the game, player should deal as much damage as possible to raise character's strength. On the dealt damage you can purchase stashes and items, upgrade skills and perks.
Also the game is encouraging combinations and synergies between items and the character you play. Due the random loot system each playthrough will be different. As the map generation is random-based you never can say what exactly will be on the next level.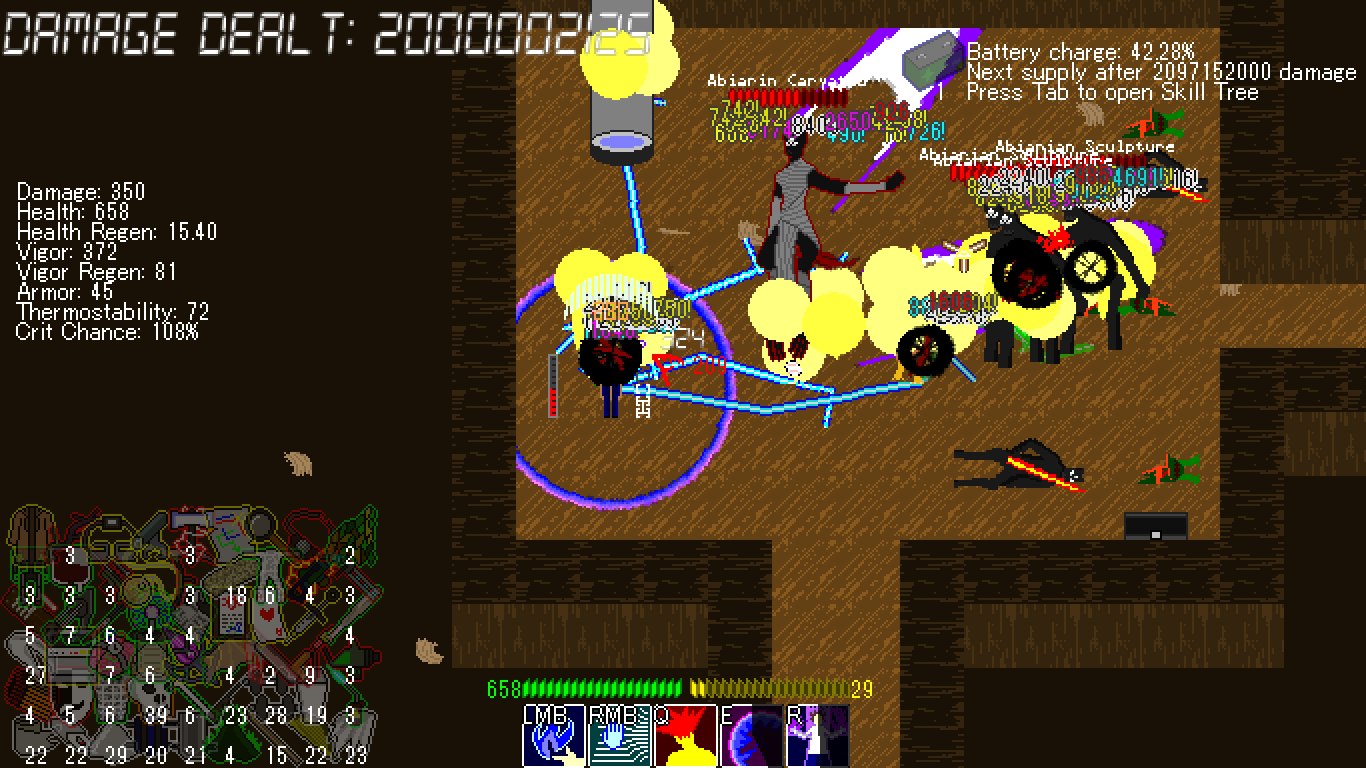 Recently Damage Dealt is passing through Steam Greenlight, so you can support it at the URL below
For this moment you can download demo-version
and try to survive in the conditions of alien invasion personally
Windows