Daath Galaxy development has been paused since February of 2015. This pause was to focus on shipping and releasing Arcana Kira, which is currently available as a playable alpha, and has a scheduled release date of November 2, 2015. Arcana Kira is coming along great, with new playable builds each Friday. It is set in the same universe as Daath Galaxy, although they are much different RPGs and are both stand alone experiences.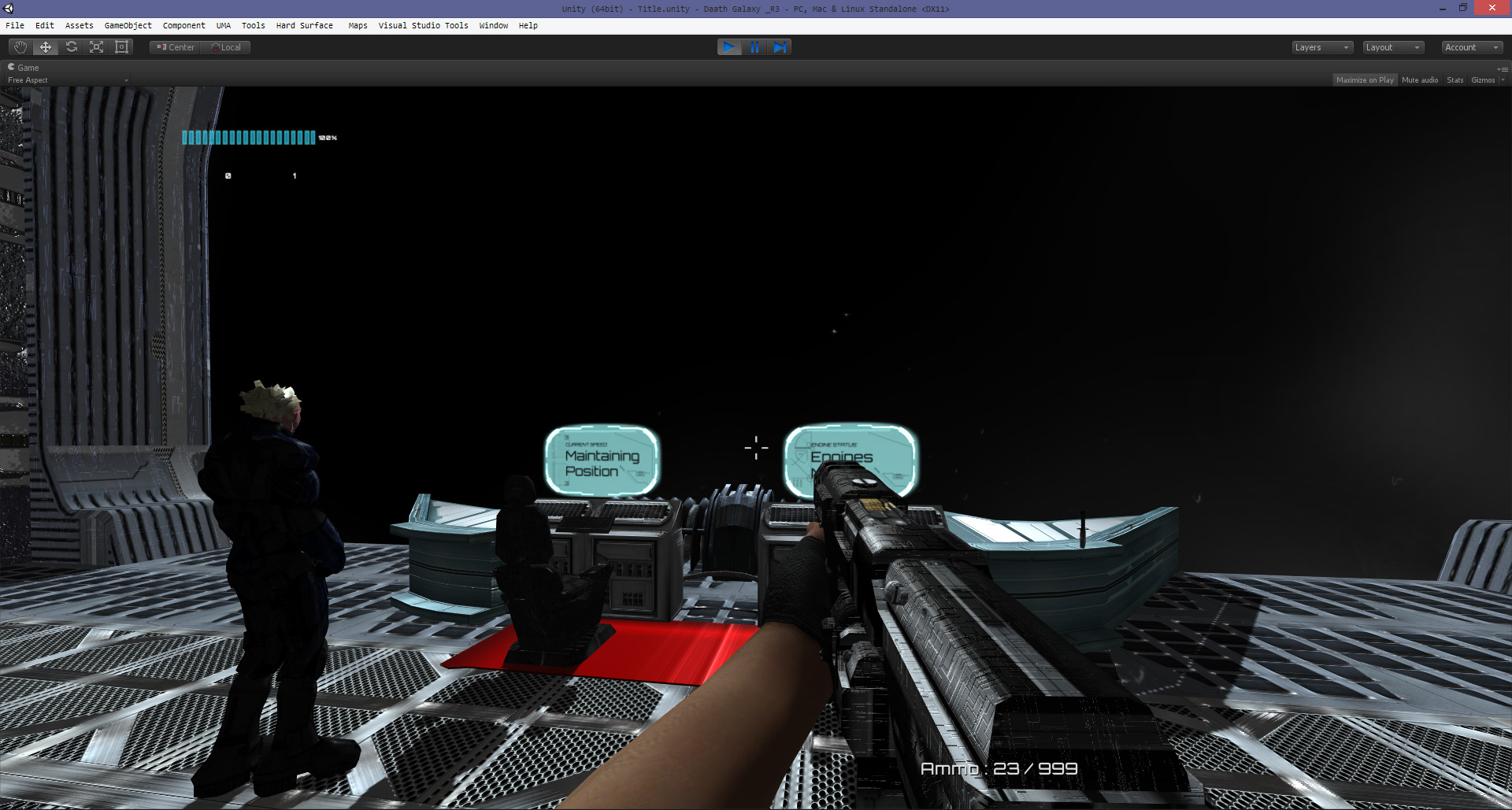 Arcana Kira is here because of Daath Galaxy and for Daath Galaxy. Let me explain. I need money to finish Daath Galaxy as envisioned, and Arcana Kira, even if it sells terribly, will still help me get the few missing pieces I need to restart full development of Daath Galaxy. If it sells alright, voice acting for Daath Galaxy is finally paid for and a late 2016 PC/console release becomes realistic.
Arcana Kira also allows me to practice the entire release cycle from alpha, to beta, into production release, and then post-release patches and support. This also allows me to "grease the wheel" so-to-speak and build healthy and relevant business relationships with partners, and to make mistakes and experiment without sacrificing a project I've sunk 7 years into.
The key to development with all Black Lodge Games, is finding efficient production pipelines that enable big games from small teams. Often the most efficient toolset comes with a price that matches it's quality. Daath Galaxy will ship, but it will ship as the game I want, not the game I was forced to make. Hopefully Arcana Kira sells well enough so that 2016 is the year of finishing Daath Galaxy. I have voice actors I want to hire and pay, and middleware to purchase. Wish me luck and stayed tuned. I'll keep you informed.
Thanks for reading IndieDB!