I'm pleased to announce version 0.6 of "The Testament of the White Cypress", with many new features. It is currently available for Windows and Linux. (A Mac version is in preparation and should be ready soon.)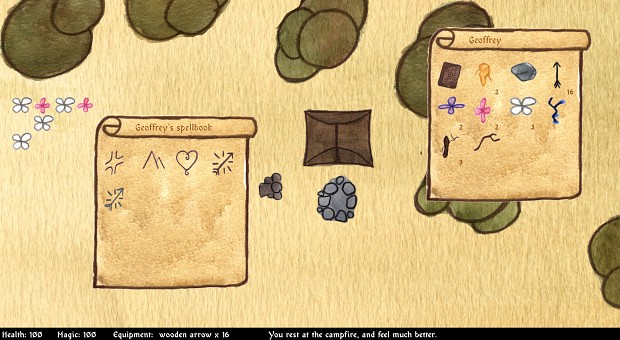 This version of "Cypress" features a new overworld map with six different randomly generated terrain types to visit, including meadows, forests, ruins, and forgotten cemeteries. There's a new enemy called the Grave Hag, silver arrows and a new spell to craft them, a new spellbook interface, a magic tent for camping, and many other bugfixes and improvements. The status-line font is now larger and easier to read, as well.
Here are the download links; read on further for instructions on playing the demo.
For Windows: Indiedb.com
For Linux: Indiedb.com
The Windows version should run in Wine on Linux, if you have trouble with the Linux version.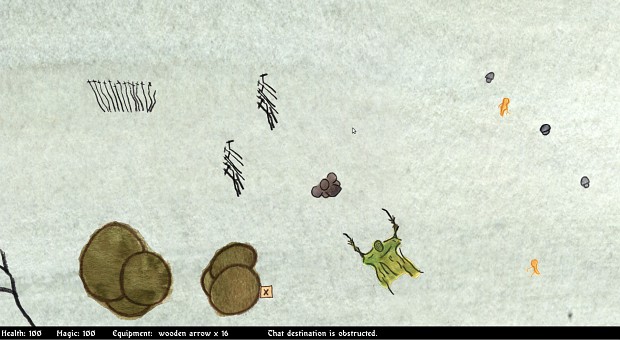 Once the demo begins, you can resize the window to your liking. Move your monk by right-clicking the destination area. There's a Scroll of Helping near you on the ground; double-click it with the left mouse button to open and read it. The pop up scrolls can be dragged around with the mouse, or closed with a right click.
You should look for twigs and branches, and collect stones so that you can craft more arrows. You can craft silver arrows with Silverwood. To equip silver arrows, double click them in the inventory. Attack enemies by double clicking-them while arrows are equipped. You can pause the game at any time by pressing the Space bar. You can use this to target enemies more easily. (The combat system is still under development.)
If you find some ginseng root, you can cast a healing spell. To open your spellbook, double-click it in the inventory. You have a magic tent which can be dragged out of the inventory onto the ground. Once the tent is on the ground, you can cast the Spark spell to light the campfire and restore some health and mana by resting. Don't forget to put the magic tent back in your inventory before traveling!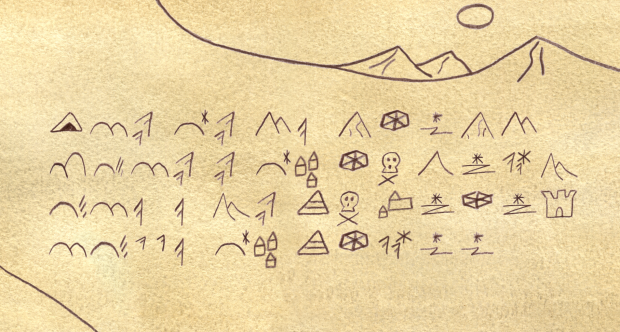 Casting the travel spell switches you to a map screen. The current sector blinks. Double click various map sectors to visit areas. (If an area responds to double-clicking with an X icon, it isn't yet implemented.)
If you die, you can press Control-R to restart the game with a new random configuration.
Please keep in mind that this is a work-in-progress demonstration, and some assets are non-final. Rough edges are to be expected. The game may also crash or exhibit other problems. You can use the IndieDB comments section to report issues, or email me directly at dto@blocky.io
I hope you enjoy "The Testament of the White Cypress". Please let me know your thoughts on the game. I'll be posting more updates here on IndieDB as I progress toward a beta release.