I am glad to roll out another update to the public version of Cypher: Beta 2.3!

Detonators were considerably worked on in this last release. A video displaying the work towards lag compensation of the detonators can be viewed here. Detonators now correctly damage the player shield. The health and credit delay that was being experienced in network games has been fixed.
Some movement of the agent was worked on. A player could sometimes fall through a floor on top of a ladder. On rare occasions, the agent could fall between the stairs and floor below it. These have been fixed. Player deceleration also no longer applies over ledges.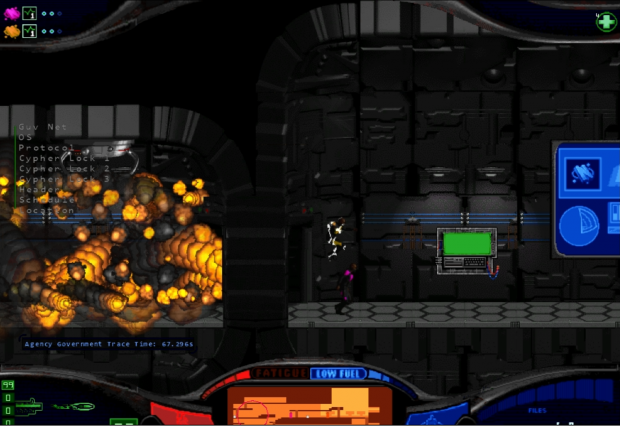 Secret logic was significantly modified. The secret trace expiration timer now appears when it should. Secret orbs now correctly show three for the winning team. Terminals have been balanced; file amounts and overall network activity.
Additionally, the Cypher installer should create shortcuts now in the start menu. The start button was not enabling once a player has left a game.
If Cypher is already installed, it may be uninstalled to receive the benefits of the Cypher shortcuts.
Enjoy, and Happy Monday