It's been a while since the last Tabletop Playground development update, but that doesn't mean we haven't been busy! We've been adding several new features and usability enhancements (and fixing some bugs...). For this update we'll be showcasing three of the new features.
Multistate Components
The previous posts were all about ways to customize the appearance of objects in the game. But sometimes, changing colors or material is not enough and you want to switch the texture of an object. For example, what if you need a way to count points or have a rulebook with multiple pages ready on the table?
With the new multistate objects, you can switch textures during the game. There are two standard multistate objects included with Tabletop Playground: a 10 state counter and a 100 state counter. You can change their state by pressing a button, using the context menu, or on the object properties window.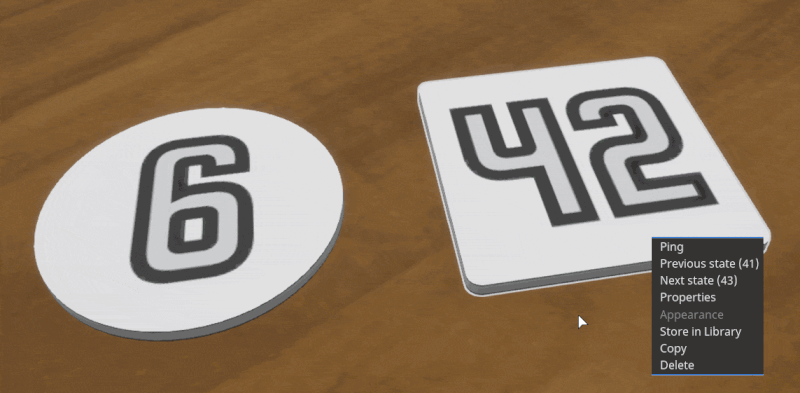 When you create your own multistate objects, you can combine multiple components: Just as with standard objects, you can use model components to add arbitrary 3D models. You can also add multistate components. They come in square, round, or hexagonal shape and can have dozens of different texture states.
The texture states are defined in the editor in a similar way as the cards in a card deck. All multistate components of an object are always in the same state. For example, here's an object with a cube model and three multistate components: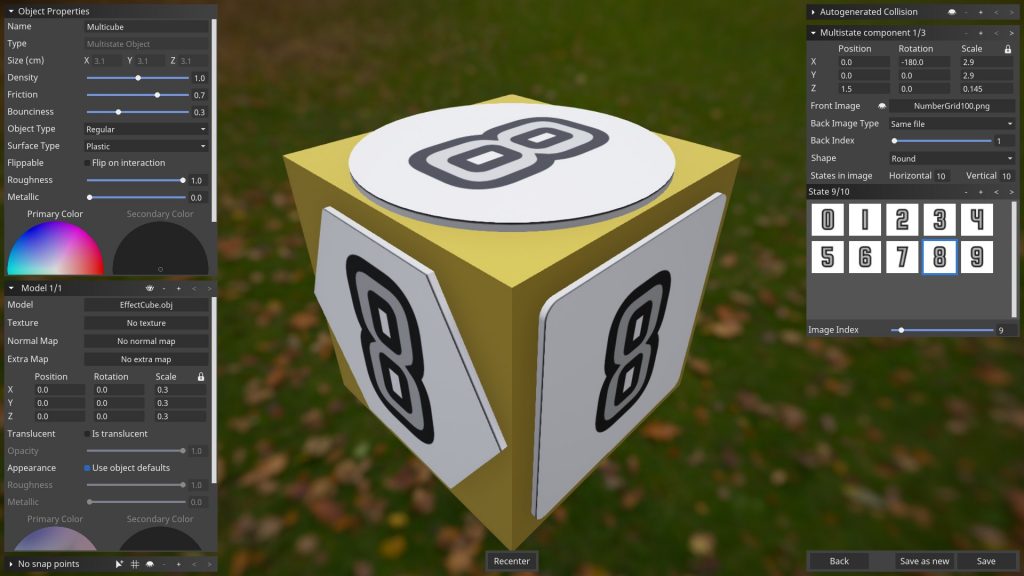 You can now find an entry on multistate objects in the knowledge base, too!
Card Hand
With the new card hand, you don't need to go back to your card holder on the table in order to look at your cards or interact with them. They'll always be at the bottom of your screen for easy access! You can drag and drop cards to reorder, add, or remove them from your hand, just like you would on a card holder. The card hand can be set to always on, always off, or auto-hide as shown in this GIF:
Cyberpunk
We've also been working on the fifth 3D environment that will be available to host your tabletop games in. After fantasy ruins, a western saloon, a 60s living room, and a Victorian chamber, you can now play in a cyberpunk city street.
So if you've ever wanted to play a game of chess in a run-down alley of a futuristic city, you'll finally have the chance!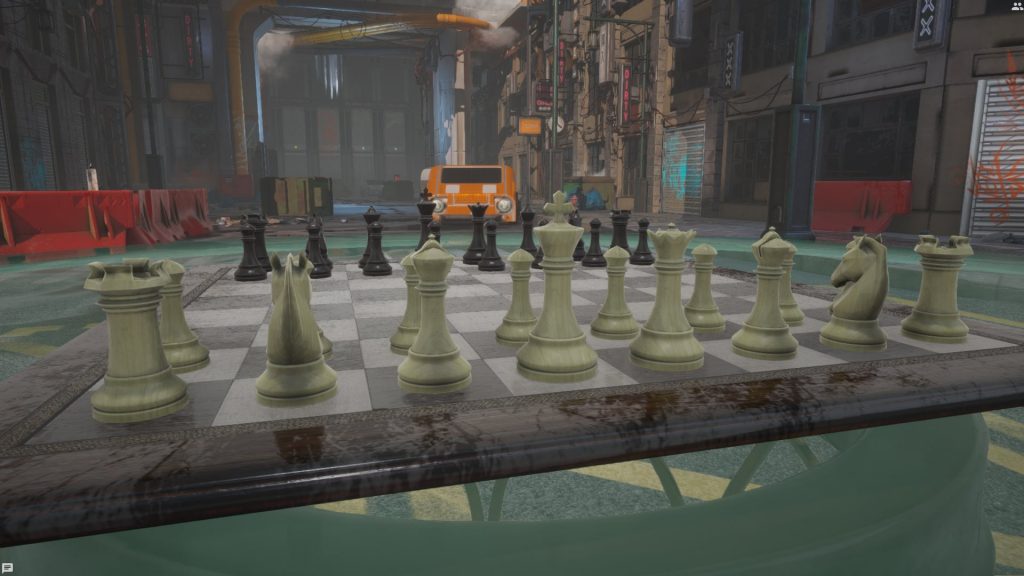 That's all for this update, but if you're keen to learn more about the features we've been working on check out our previous updates on our blog. Until the next update, remember to follow us on Twitter, Facebook and join our community Discord so you can keep up to date on all the latest Tabletop Playground news as we work towards release!