Hello everyone,
We are made this and prepared our game for an early access. The link to the store page you may find below.
So, here is the small description about our game.
Select and manage pro gaming team
Do you ever dreamed of creating a cyber sports team? Or dreamed of when yourself play your favorite video game at the professional level? You will be able to experience all these feelings in our game and gain experience in manage activities. Create yourself as a eSport's pro team manager. Involve in tournaments, win trophies, assign players to positions, rotate the squad, play MOBA and many more.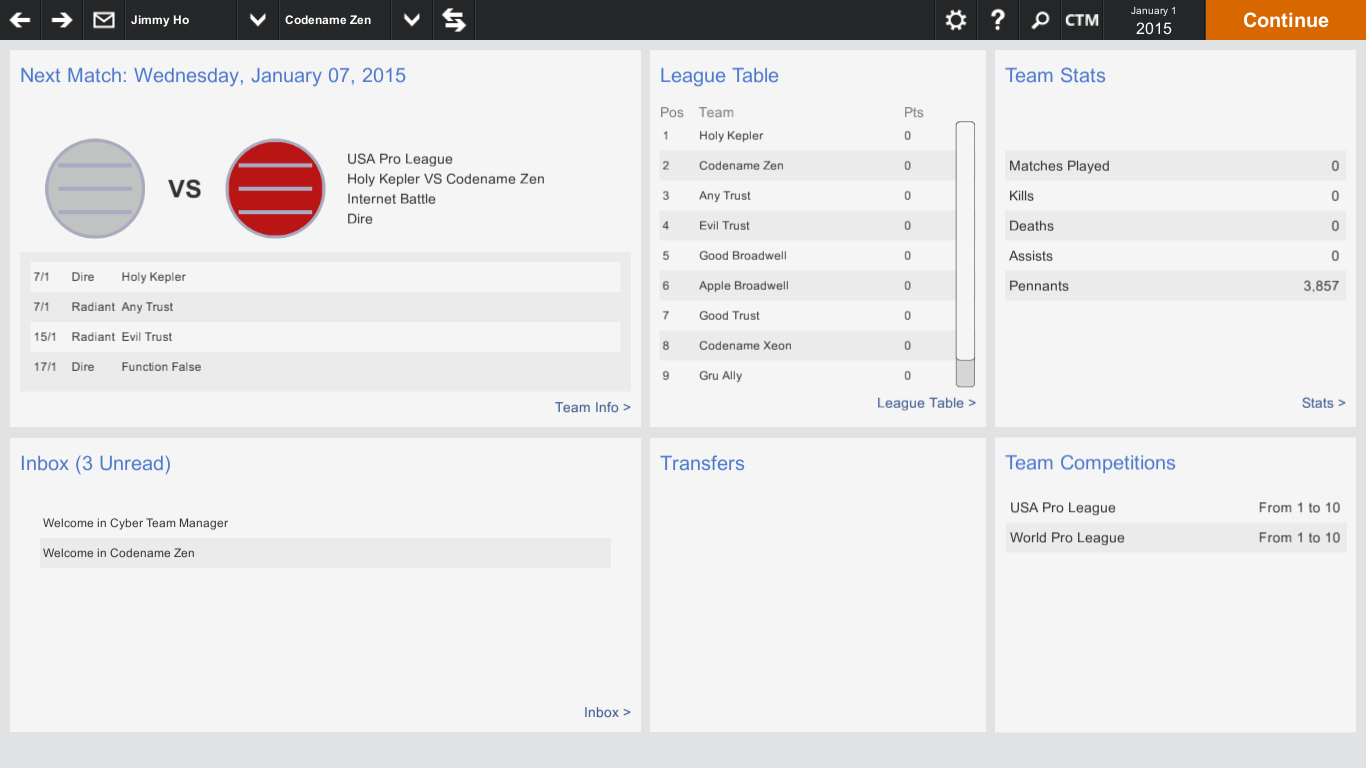 You can choose where to play your players and what the role of Support, Mid, Carry, Offline or Courier :)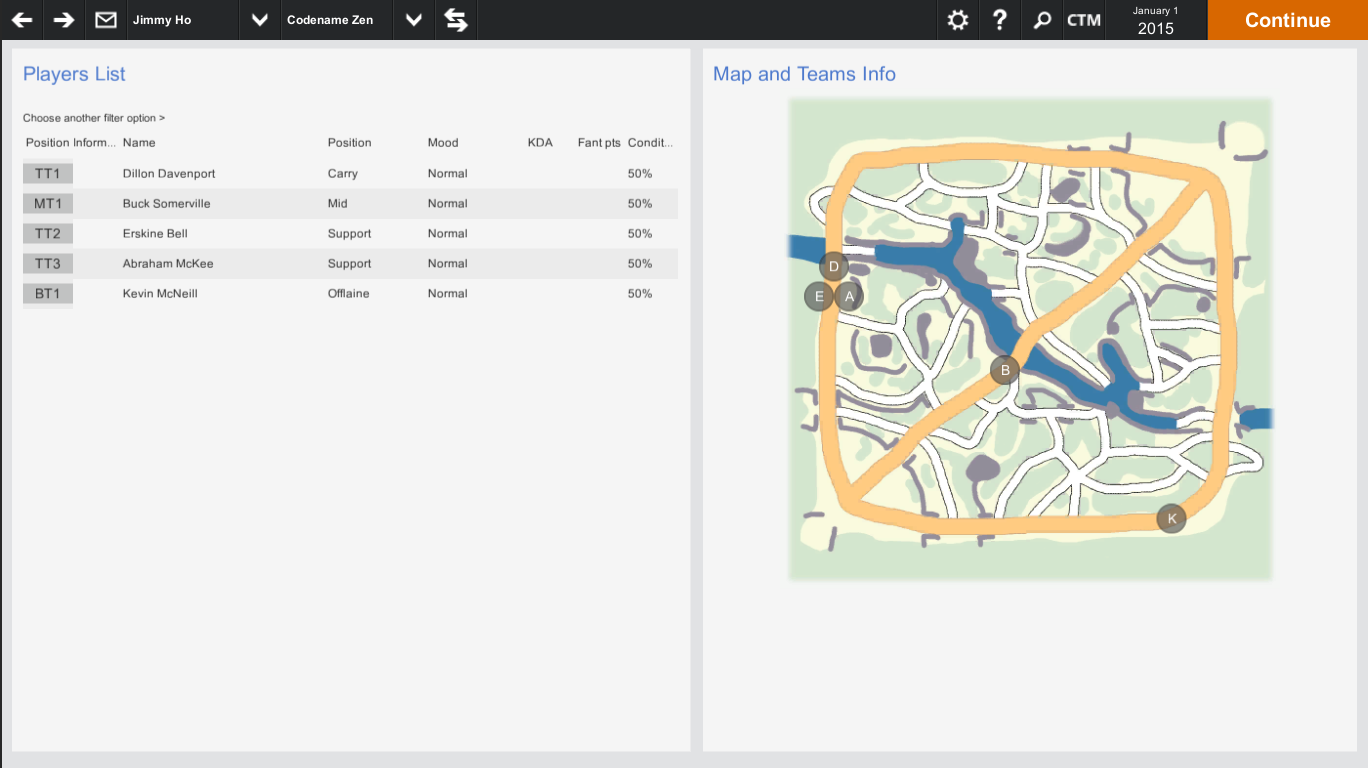 Also, if your command plays well, then you get an invitation to the various tournaments, which will have an incredible amount or you may send invitation to it myself.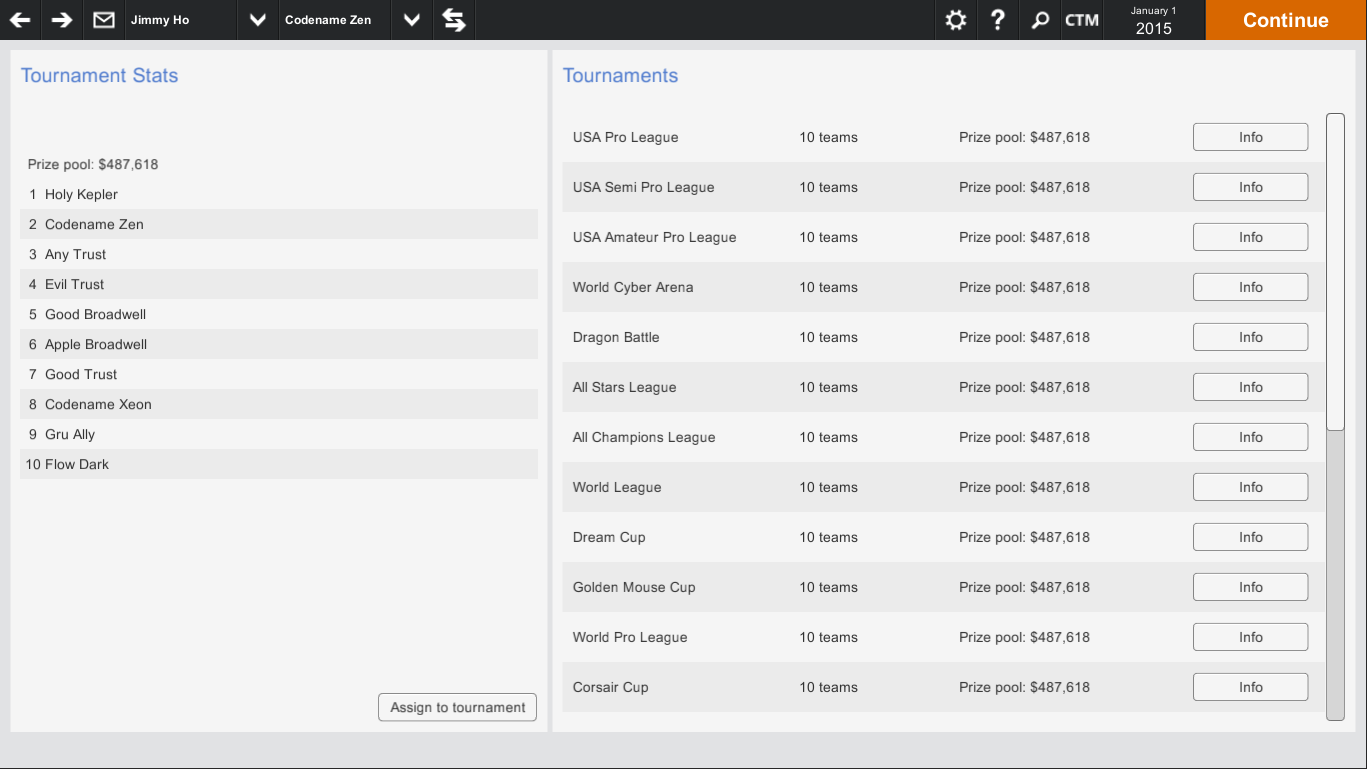 Play MOBA
And the most funniest part of the game: play in MOBA. You must be to analyze the opponents keep track of who is where and who plays where he can play, statistics and tournaments. Watch matches and the live simulation in real time.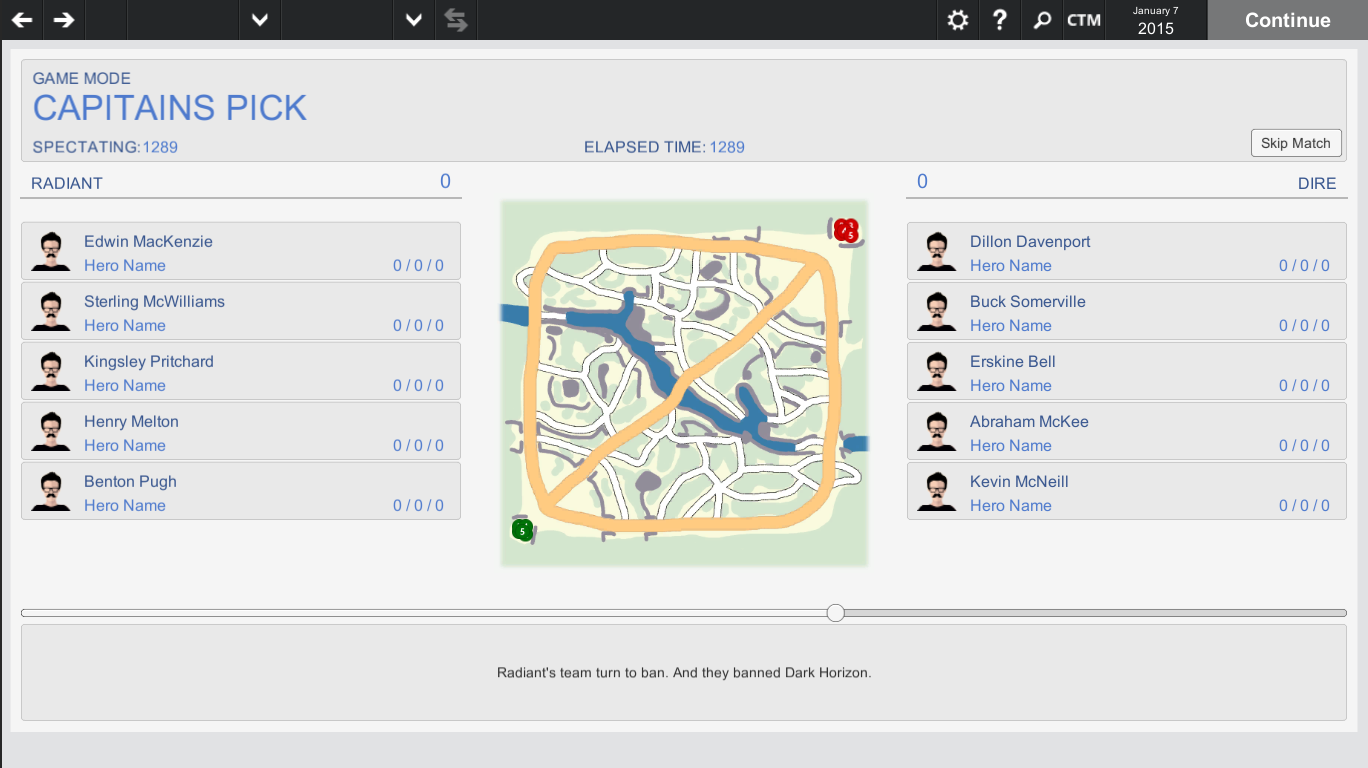 Currently you can:
Create yourself as a manager.

Choose the team.

Offer a contract to new players.

Setup your team's play style and training's frequency.

Analytic data for your next opponent in next opponent's report.

Match simulation.

Send submission to any tournament or the tournament may invite you itself if you are playing well.

Assign player's by lines to define where they will be play.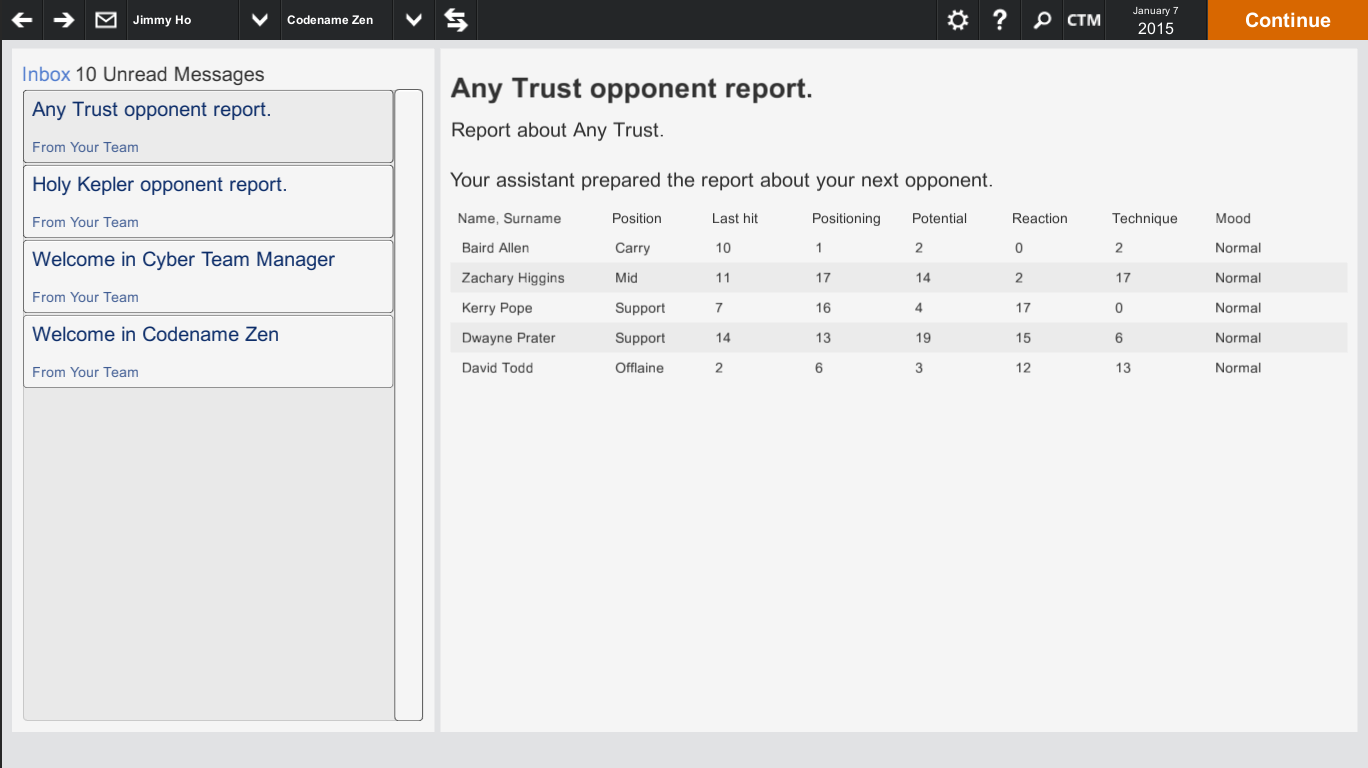 And many many more will be further.