Hi there,
I haven't been getting much information out on Cyber Stalk, but I have some news, and a picture to share. I'm not big on teasers, or sharing much In-Game screenshots, but I can only say that the game is only willing to be complete soon, and I hopefully promise that.
So! What have I made so far in the past month? I've been working on website images, that are in the search bar for the Deep Web URL function in the game. I only have one to share, what is it? It isn't big, but all it does lead for a simple link. Either way, this is the Error Page. (404 Page)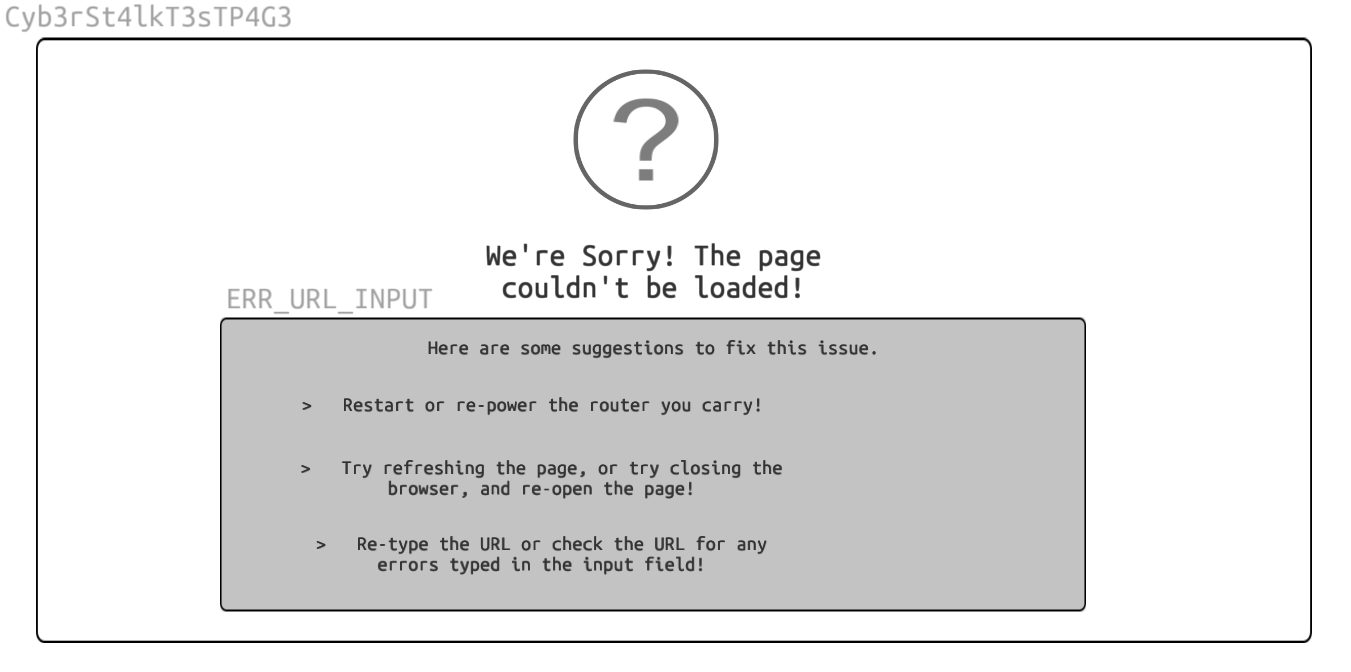 It may not be much I can say, but! It does have a bit of a memo given. In the final image itself, which I won't be sharing much for it! Will have a certain URL, one URL at that given fact.
This URL is only given when the player enters a wrong URL, It doesn't give much access, but It does give a bit more style to the game.
Either way! Next up is the AI, I have the AI working out and well now, thanks to a certain programmer, I would like to thank him there. Either way, this AI comes randomly, and cannot be spawned by clicking something. This AI really does bring Cyber Stalk to life. I have to say this though, it sucks to not have the best jumpscare ever, but as a low budget developer with such little work given, It really can't be done. But if the game gets well release, I can do more updates relying on such of the game. More websites, more story, and even puzzles!
Either way though, I have to say thank you to anyone who views this on anything, or even still follows the game. Thank you for watching Cyber Stalk