Greetings and salutations!
This week's screenshot shows a bit of progress on the cutscene for level four: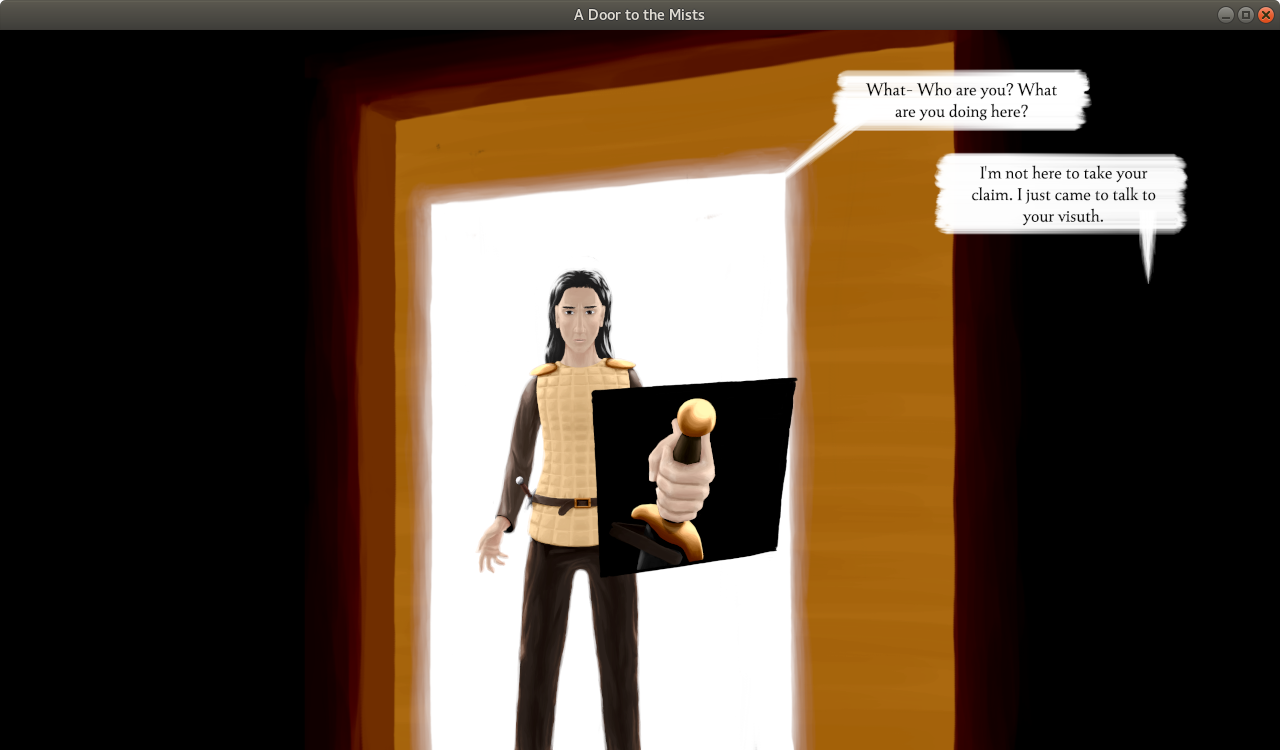 That cutscene continued to be the work of the week just past:
To start with, in the week just past I continued painting the elements for the level-four cutscene. Perhaps most salient of these elements is the adventurer shown above: Coming out of level three you bump into her--and she's not glad to see you.
There's more painting to be done, but in the week just past I set that aside for a bit, switching instead to work on implementing the cutscene itself.
So far this is going fairly well and smoothly, I'm glad to say! I do fear that one scene in particular may be a bit static and wordy, but I'm hoping that it'll work out.
Here then are a few short excerpts from the new cutscene:
That then is all for this week--stay well, and thank you for reading! ^_^