How this will work?
We are trying to make a system for translations, using a "locale" folder inside "data" directory, in there you will find some files:
***.cfg - The strings of menu options and

dialogues

***.png/***.jpg - The icon for the flag that you'll see when you start the game

*** folder - The folder that contains every single dubbed sentence of the game (we are still not sure about this)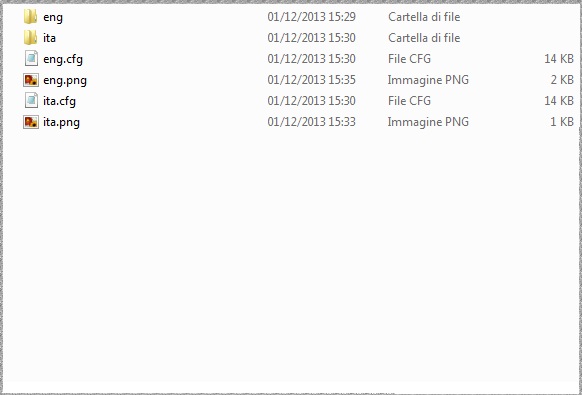 The only problem about this is that you can open these files and read how the entire story goes, I know that if you care about it, you won't do that, but the temptation could be very strong, to partially solve this problem, we could "hide" the default translations (english and italian) into game's files, but for different translations it doesn't help.
Anyway, I hope this will be helpful for players that doesn't talk english so good (like me), and that we'll manage to make it work, if not, well, we can do that in future updates, stay tuned!