Cultists & Compounds
A brand new game has been released by Scythe Dev Team. Cultists & Compounds is a FPS / cult simulator that puts you in the shoes of Elder Donovan. Elder Donovan is the leader of an Enacting Diplomacy United compound. Reassure your brothers and sisters that the E.D.U. cause will not fail! But be weary...local law enforcement might just ruin the mood.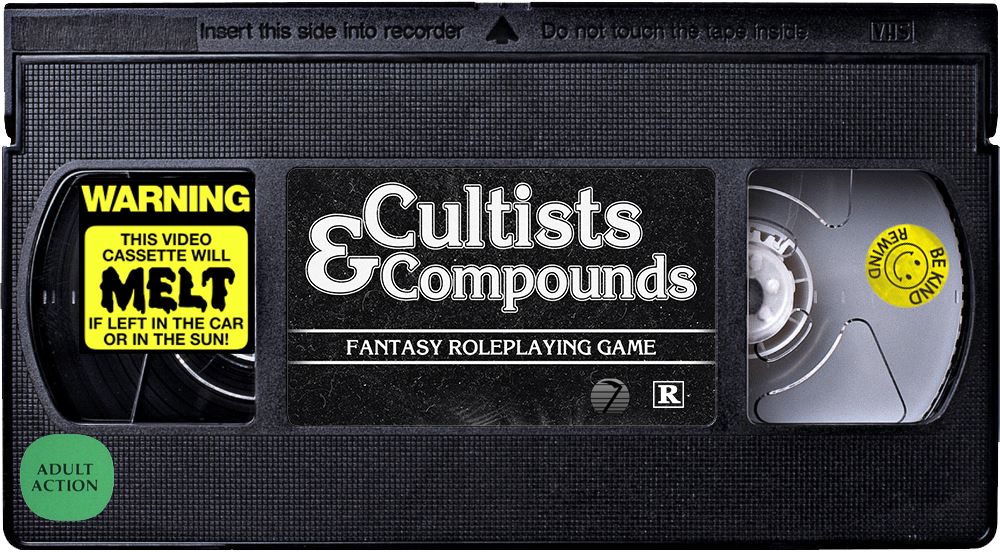 Cultists & Compounds is available on itch.io. Patrons of Scythe Dev Team can also get the game...among other goodies. This game is set within the Scythe Saga Universe, much like Northbury Grove and King's Comfort before it.
The retro VHS aesthetic and darkly comedic satire will surely stick with you long after you play the game. The commentary is bleak, the comedy is pitch black, and the songs....they'll haunt you for some time after.
Check out Cultists & Compounds today and get ready to enact some diplomacy! And be sure to grab Northbury Grove and King's Comfort for free, also available at the Scythe Dev Team itch.io page.

The sun shines upon us! And remember...respect your elders.