I added some basic animated modular Cubinator meshes, as perimeter defender.
They are doing a good job.
Every piece/module could be swapped out, and you get some nice variation.
Much to learn for me, inside UE4 to get it running smooth, but for now it works.

Health added(white lensflare).
Fighting is only one aspect in Beams. When you want to build a saferoute, you could do that, but you need blocks for that.
Some blocks are placed in the level, others you could "generate" in some form.
Next update will have some morphing plants (growing), or something else about a "blockgenerator"
I have later to setup some functions for the powergrid and connected units.
Timer will be added and there is a goal in the map/level (reach location).

The AI is usable in many cases, it could theoretically defend the player against others.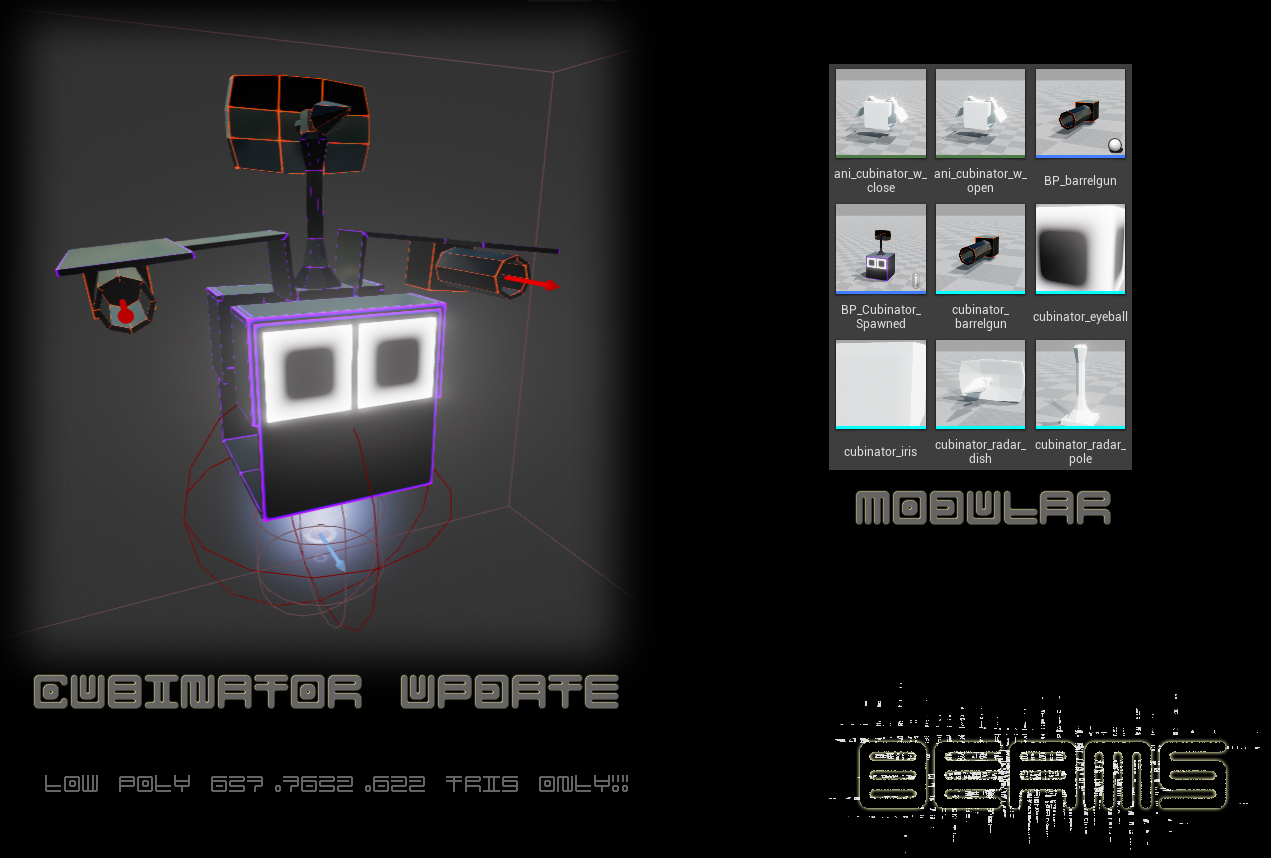 Some modular lowpoly meshes. I use them as decoration and functional stuff.
It shows ,where the energy is flowing direction/location..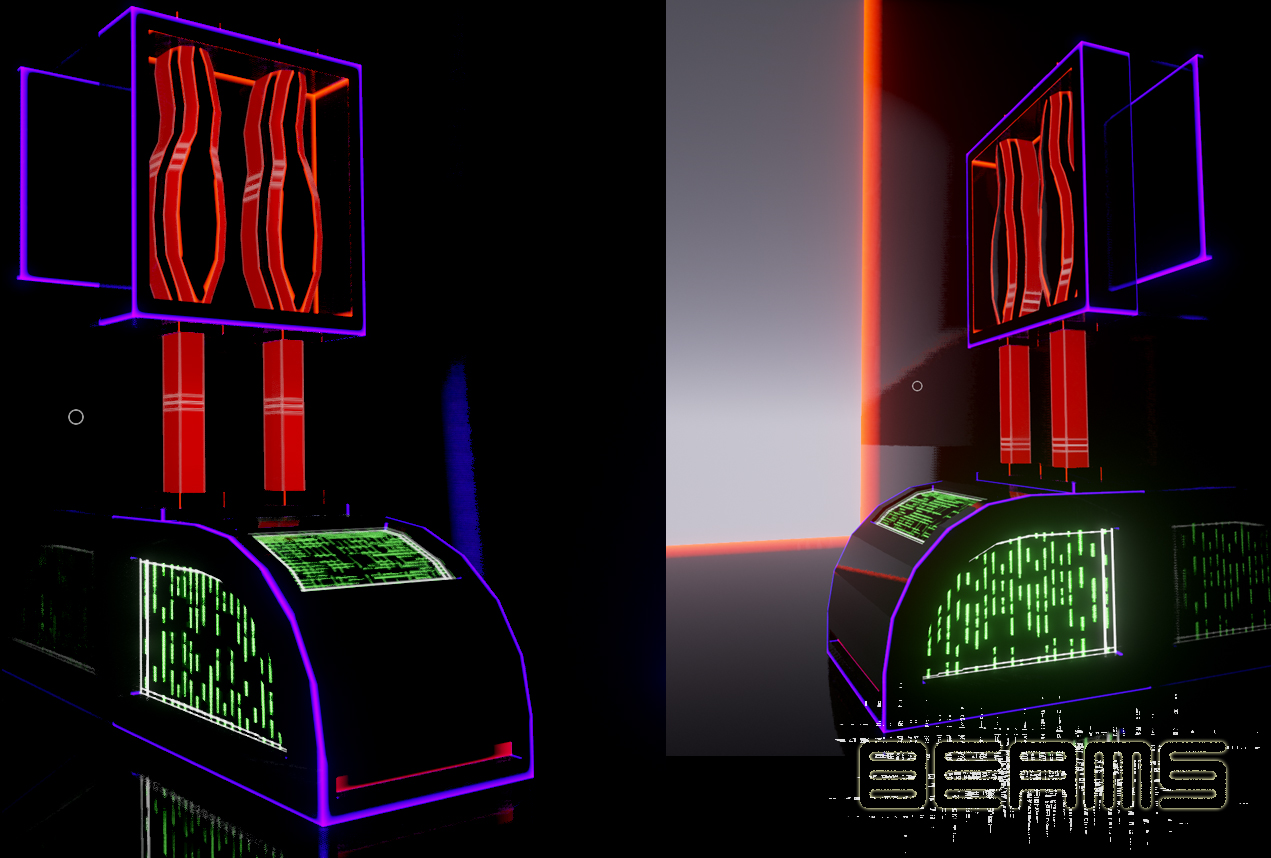 Some fresh umpalumpa energy transmitter for the powergrid.
It needs only some effects here and some particles here and there.
I have really fun, doing that, can you hear it? ^^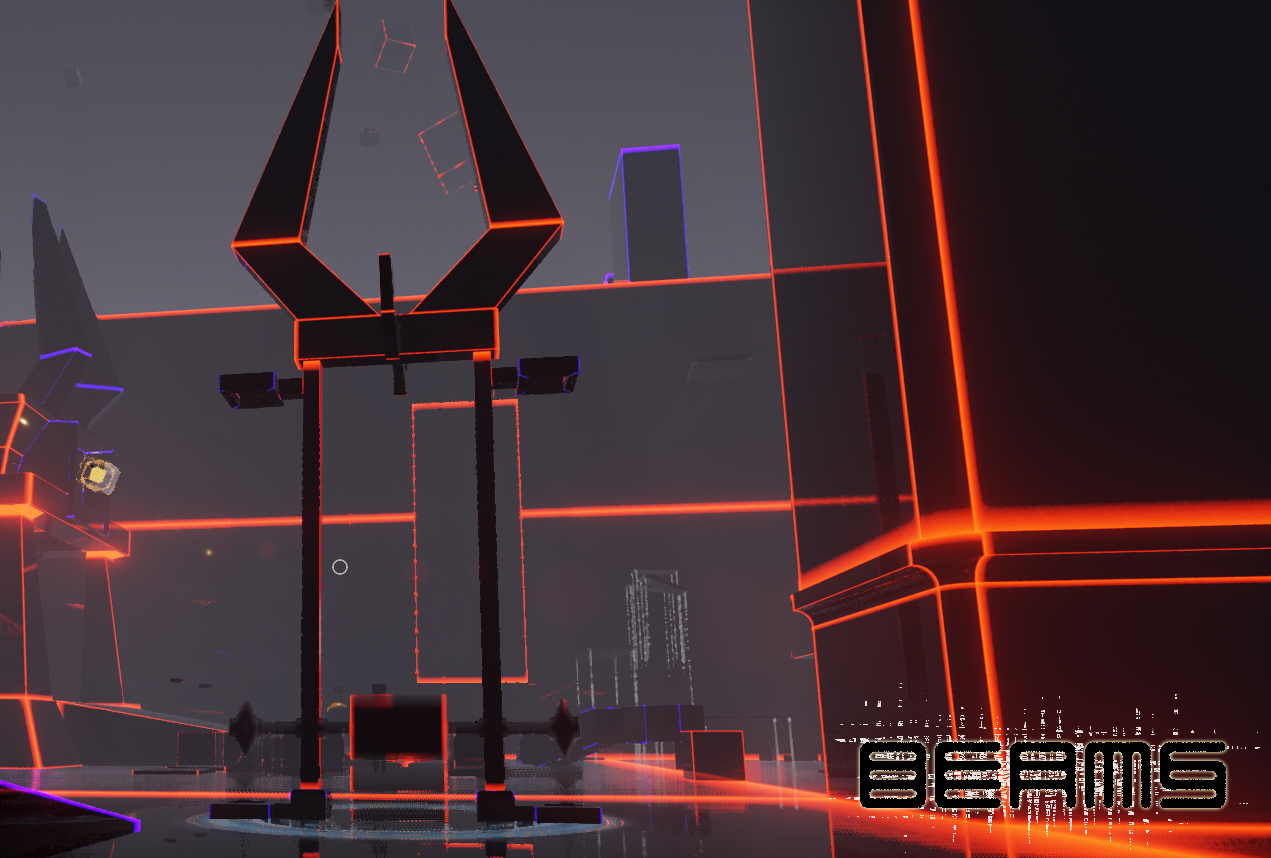 Best regards, stay tuned :)