Hello,
the last article was posted something like 6 months ago. Development was not stopped, just a little slowed down. There is a huge amount of changes and improvements that were made during this half-year. Check out my noticeboard (actually it has been cleaned 2 or 3 times :D ).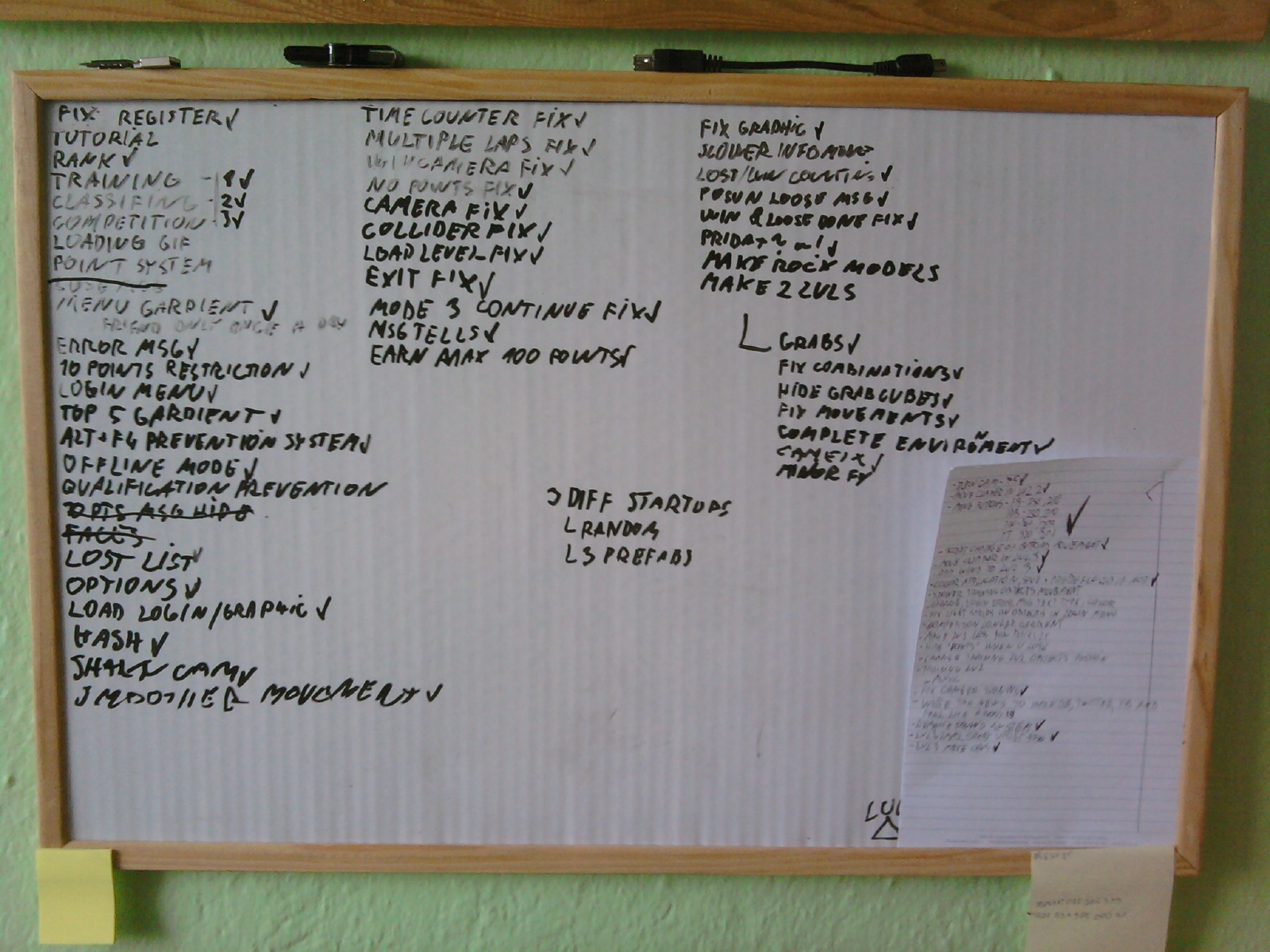 Announcement:
We are looking for someone to make some tracks that will be playing in background of each level. If we wont find anyone, I will be forced to download "free for comercial use" music. So if you are making music and u have some interesting tracks, or u can make them. Let me know ;)
(This project is not commercial so you wont get paid, but you can highlight yourself and your music + it can lead to cooperation in future commercial projects )

So let's summarize what's new.
Point system:
The main goal of this game is to earn points and get better rank. When you manage to defeat someone's time, you win 1/10 of his points + 1/100 for every second that u are faster then him as a bonus.
Qualification:
In order to compete with other players , you are required to finish qualification for each level, what basically means that u need to get your competition times so other players can try to beat them. If u want to improve your times, you have to pay 10 points for each try.
Messages:
If someone try to defeat your time, u will get a message with result and win/lose sentence of that player. So you can get message telling: player Tom defeated you and he earned 5 points, and he is saying "You shall not pass!!!" .
New login screen:
There are few changes which u can see on the screenshot. Background is randomized. There are 3 different sceneries, one from each level. The colors of climber in background changes according to colors of the last player.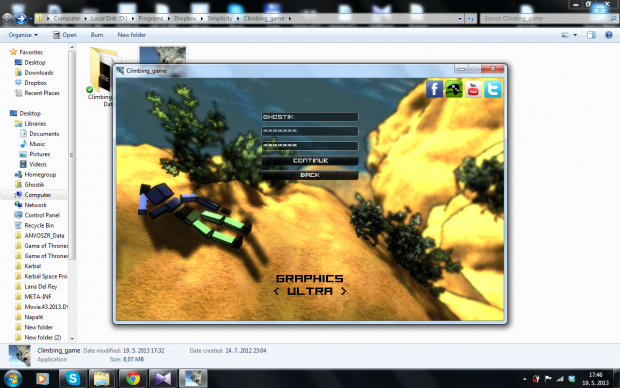 Graphics options:
There are : fast, good, high and ultra. The graphic change is always remembered in next startup.
2 new levels:
Check up the screenshots.
Other:
better camera movement
smoothed and polished menu
hashing the passwords
and huge amount of bugfixes

To do:
Now I just need to fix some bugs, maybe add 2 more levels and some music.
If you like our work follow us on
Facebook: SimplicityGDS
YouTube: SimplicityGDS
or Twitter: OndrejAngelovič(Ghostik), TomášBencko(Tommyno), SimplicityGDS

Ghostik