________________________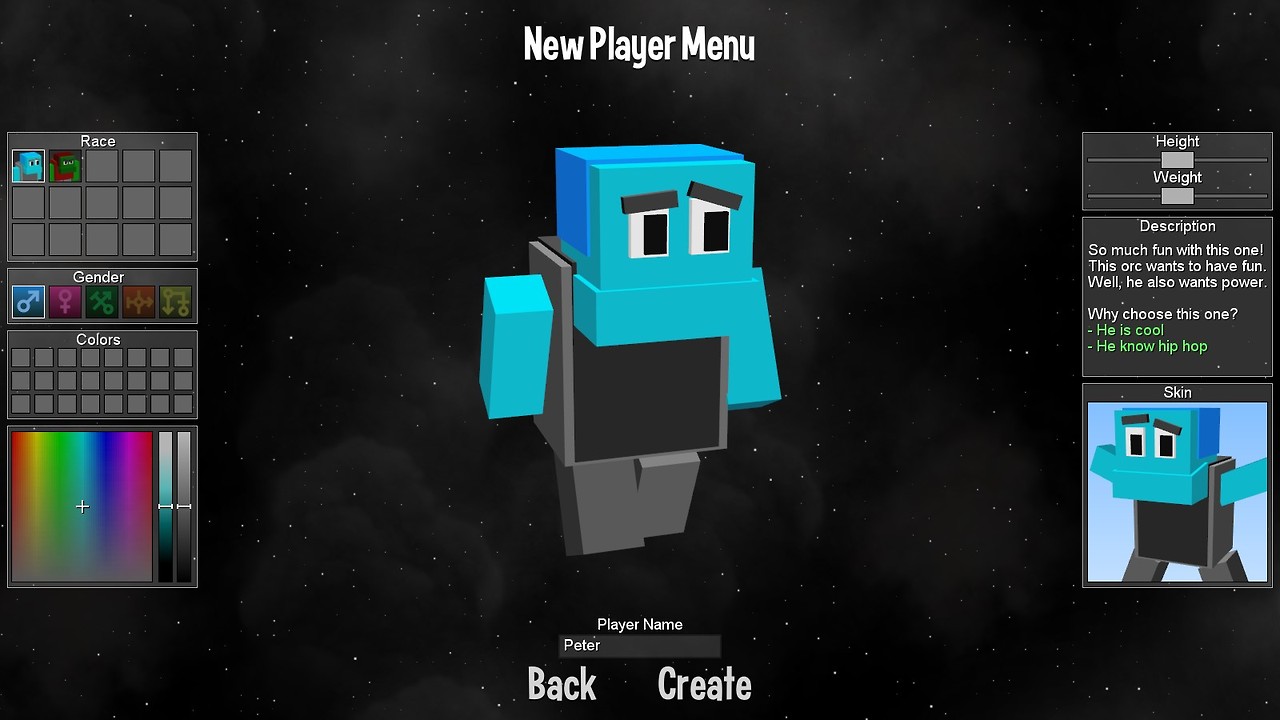 Cube Arena Demo 1.26 is available for free download ! This update include an early character creation menu and few other things.
NEW FEATURES:
Early character creation menu (wip)
Cubik: improved selection cube design
Improved main menu animation
New player avatars
NOTES:
This menu will allow you to create as many "Player" as you want.
You can create your own race by using Cubik (save as .app files), with your own skins (.png file), your own icons (.jpg file) and your own descriptions (.txt file).
There are 5 gender available : male, female, unknown, neither and other.
This is just the beginning, but you can start to create your own race right now, and you can create as many different race as you want.
DOWNLOAD LINK: Click here
Enjoy :)