Happy Halloween!
Hello everyone, we come bringing terrifying news! The Cry of Fear community has banded together to bring you a spooky new custom Community Collab campaign comprised of 10 unique maps from 8 different authors. It features over an hour of creepy gameplay, new weapons, new monsters, new music and original voice acting by DragonNOR. The general theme of this collab is, of course, Halloween. So lock your doors, draw your curtains and switch off the lights. You can download this custom campaign in the download section.
Happy Halloween everybody!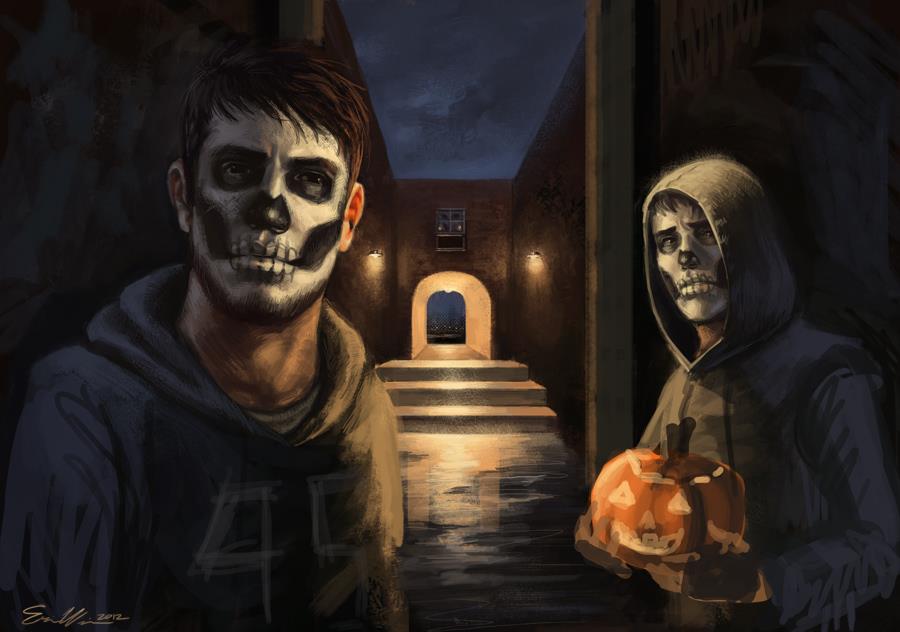 Fantastic art by Erin Winn (HeardItBothWays)
Steam Greenlight
For those of you who don't know, Cry of Fear was recently voted by the community to be one of the first 10 mods/games ever to be released on Steam Greenlight. This means that we now have an agreement with Valve to distribute Cry of Fear standalone, meaning that you will no longer require Half-Life to play the mod! We will bring you more news about this soon, such as what improvements will be made and other exciting details. For now, keep a close eye on our ModDB page and website, which can be found at www.cry-of-fear.com

Cry of Fear (Lost Tracks & Memories)
Andreas have released a new soundtrack, which contains songs from later Cry of Fear patches, plus old personal songs. You can get the album here: Cdbaby.com
Here's a preview video of every song in that album.
To get the original soundtrack, head here:
Cdbaby.com
Cry of Fear v1.0
For you who have not yet tried Cry of Fear, please download it from here down below. We recommend you follow this guide if you are not sure how to install Cry of Fear:
Cry-of-fear.com

Conclusion
Please leave a comment on what you think, and why not follow us on Facebook? We almost post news every day on it, and we have a lot more going on in our Facebook. For all of you fans, we recommend it! Simply click on the facebook icon to head to our facebook.

Anyways, see you out there, and hopefully you will cry of fear.
/Team Psykskallar