Welcome to the first development blog post of Mushroom Crusher Extreme!
Since it has been two and a half YEARS since the last update, I thought we ought to start the blog from the basics.
Mushroom Crusher Extreme is an isometric arcade-style fantasy-action game for PC, in which the player takes control of the aspiring mage Zenon, whose mission is to repel the Shroom invasion. The player's objective is to survive and defeat as many enemies as possible within a time limit to rack up points. The player fights with a variety of spells, which the can be unlocked by tackling the game's numerous challenges. The spells can be levelled up to make them stronger in various ways.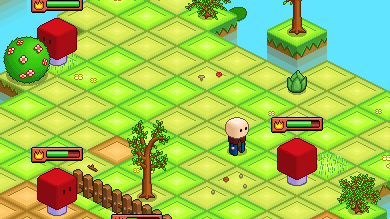 As implied earlier, this is not the first version of the game, but rather an upgrade of an upgrade of an upgrade of an upgrade! MCE originally started as a Global Game Jam game, but as the game's history is a bit convoluted, I'll cover it some other time. Suffice to say that the game has come a very long way since its upbringing in 2011.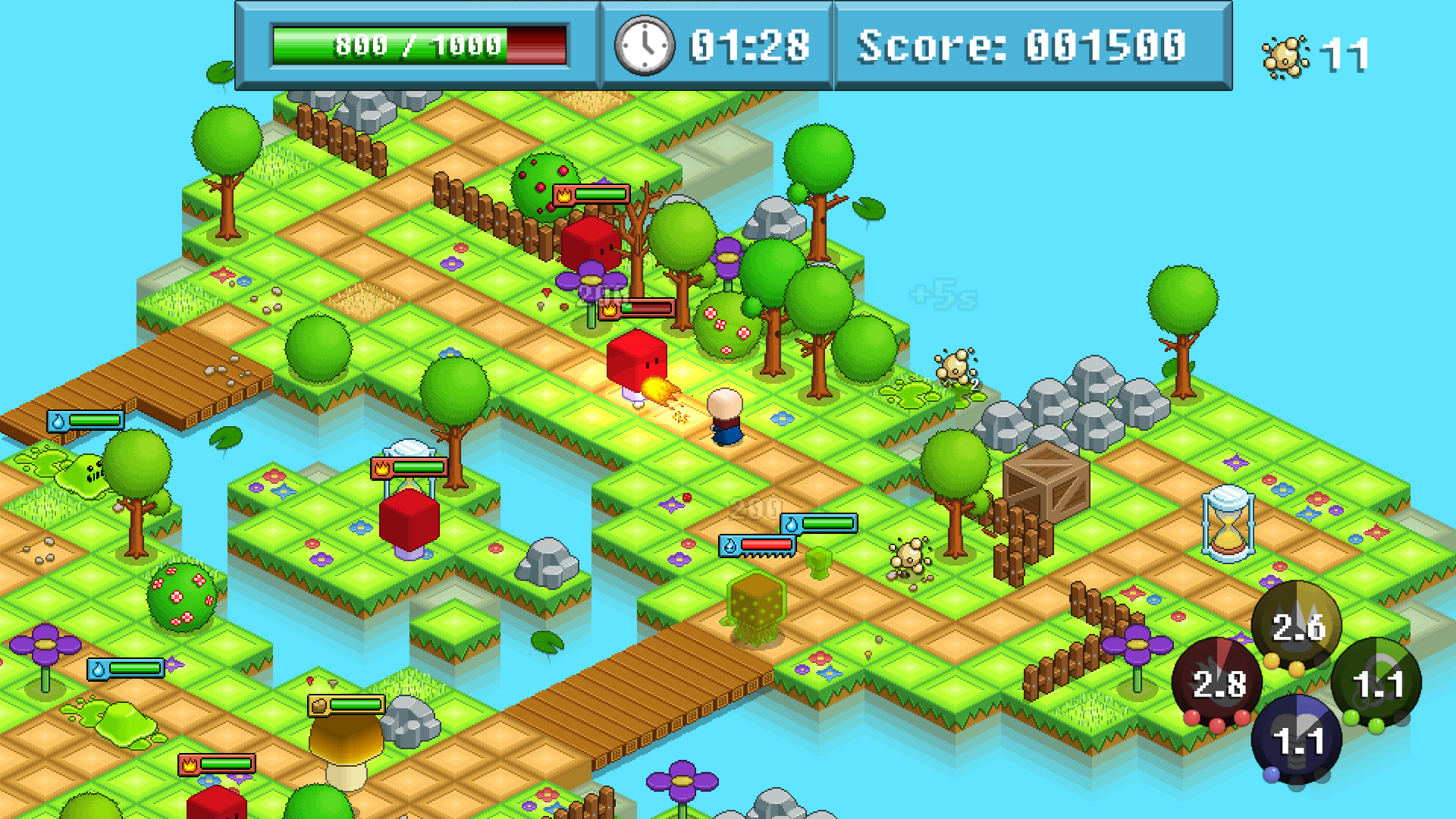 We, Mushroom Party, are a small team of two, based in Kajaani, Finland. I, Tuukka, am the team lead/designer/artist, who had worked on MCE since day one, trying to make it a reality. Ilkka, the programmer, is the newest addition to the Mushroom Party, whose experience in Unity and programming in general have made it feasible to actually finish the first ever commercial version of MCE. We are also getting some publishing assistance from Team Jolly Roger – our local game developer company, best known for their game Interplanetary.
MCE is made with the Unity game engine. Upon release, the game will be available for Windows, Mac and Linux. We are now waiting for your votes on Steam Greenlight and hoping to get greenlit in the nearest future!
We'll be posting regularly, telling you more about the game and keeping you up with the development updates. Stay tuned and feel free to ask us absolutely anything!