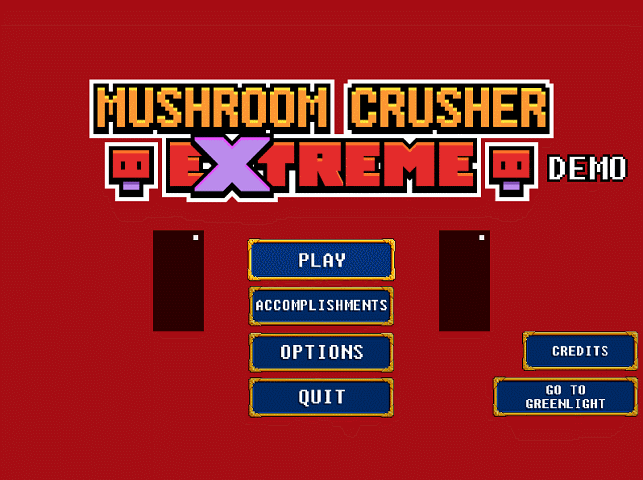 Welcome to MCE's 4th development blog post! With the release of the demo, we think it's appropriate to give you some insight to its production!

Also, don't forget to actually grab the demo while you're here:
A Demo?
From the get-go, we wanted to have a demo version of MCE available at the start of our Steam Greenlight campaign. Although it wasn't ready when we actually hit Greenlight, we do have it now! With a demo, people can get a taste of what the game feels like instead of just what it looks like. This, in general, helps people decide if they want to actually buy the game or not. Can you know a game is for you just by looking at screenshots and gameplay footage? Quite possibly. But actually experiencing a slice of the game? That should do it!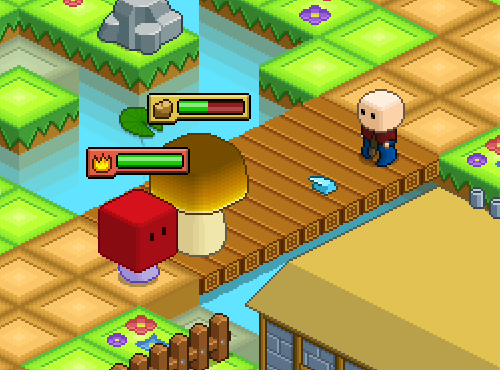 We knew that making a demo (actually three versions: for Windows, Mac and Linux) would take some time, and the production itself wasn't without problems, of course. This is most evident knowing the fact that we didn't manage to include the demo in our initial entry to Greenlight.

Most of the time simply went into testing the demo-exclusive changes. We needed to make sure that stuff was unlocked as intended, with most spells, levels and Trinkets left out. A good example would be testing the new S-rank score limit for the level "Devotion's Retreat", which we believe would have been flat out impossible to get, had we left it as it is in the final version. If some crazy person actually gets a score of 19500 in the demo's Devotion's Retreat, upload a video!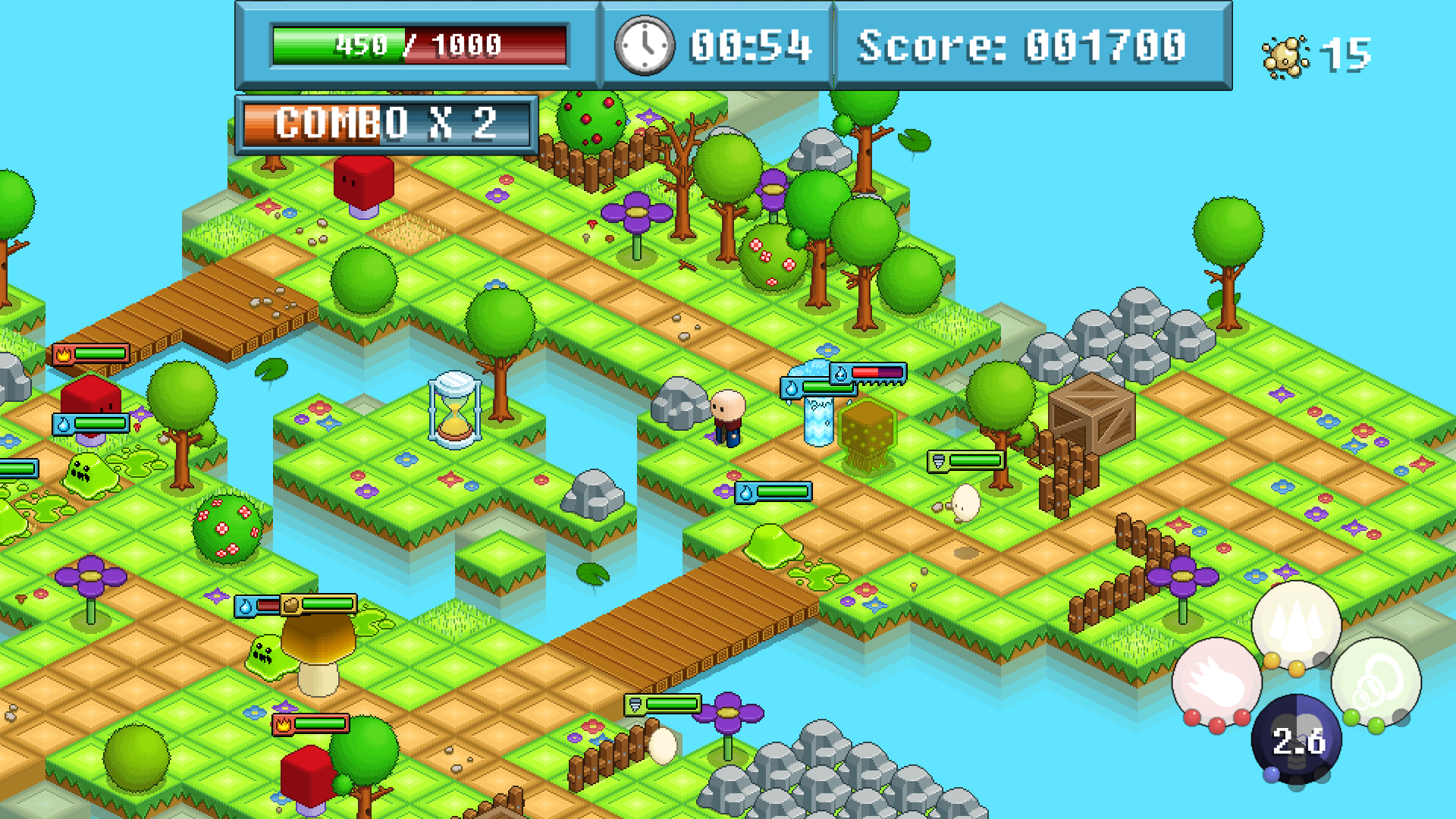 There were, of course, some bugs we had to crush, too. One of them we couldn't fix without moving the project to a newer version of Unity, our game engine. Doing this meant that something could potentially break, so we had to test everything again. Fun times! Then there were the good old performance and graphical issues, which we think we have finally bested! After all, a lot of players try demos to see how well their rig can run the game. A badly optimized demo is out of the question!
Demo Content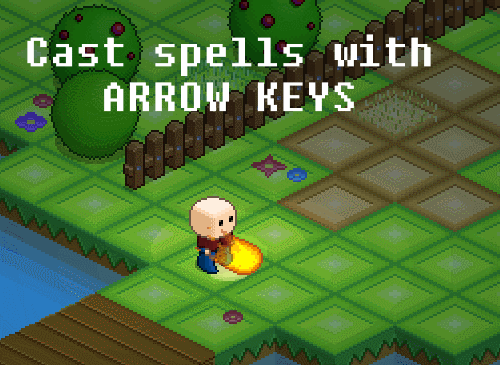 The demo kicks off with a brief tutorial to show how the basic mechanics of the game work. Movement, spell usage and level interaction are all explained in just a couple of minutes. Once you're confident with those, you can move on to the juicy part - the actual levels.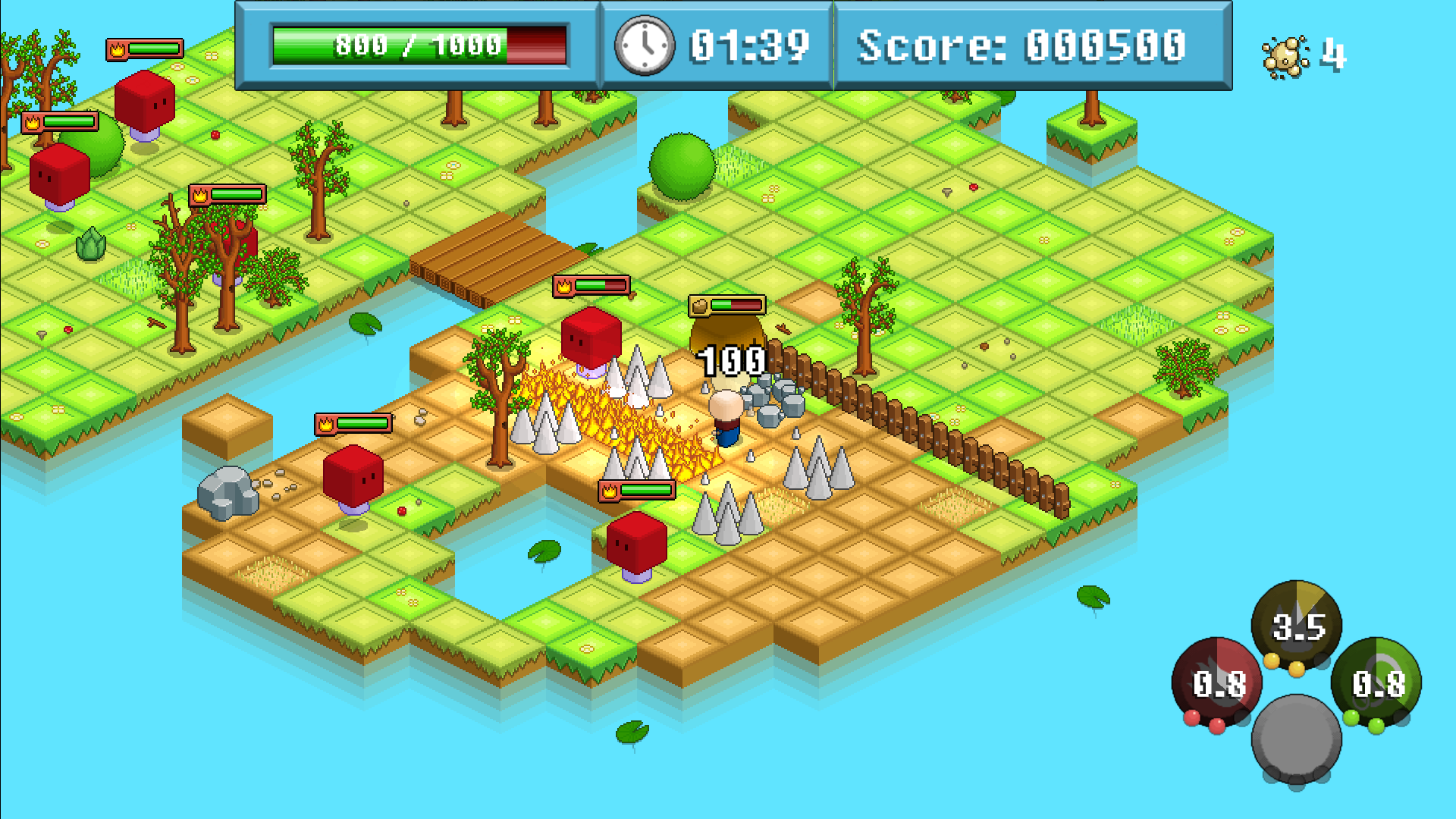 There are two of them: Blooming Meadow and Devotion's Retreat. Those are actually the 1st and 3rd levels of the final game. Why on Earth the 3rd instead of, say, the 2nd? For variation, really. Since the 2 levels feature different seasons, they have different background music! So in addition to the rockin' Kinoko Blaster (which we used in the trailer), you also get to hear the oh-so-groovy Mushroom Hunter Z! Devotion's Retreat conveniently has mostly all the same enemy types as Blooming Meadow, with a couple more added. This way, not too many of them get spoiled ;)

And last but not least, the Accomplishments. It may sound crazy, but this is basically Mushroom Crusher Extreme's progress system! No, they are not just achievements, but ones with substantial rewards! By completing Accomplishments, you unlock everything from levels to spells, and from Trinkets to Spores. We decided to include just a small taste - 17 out of the 250+ the final game has!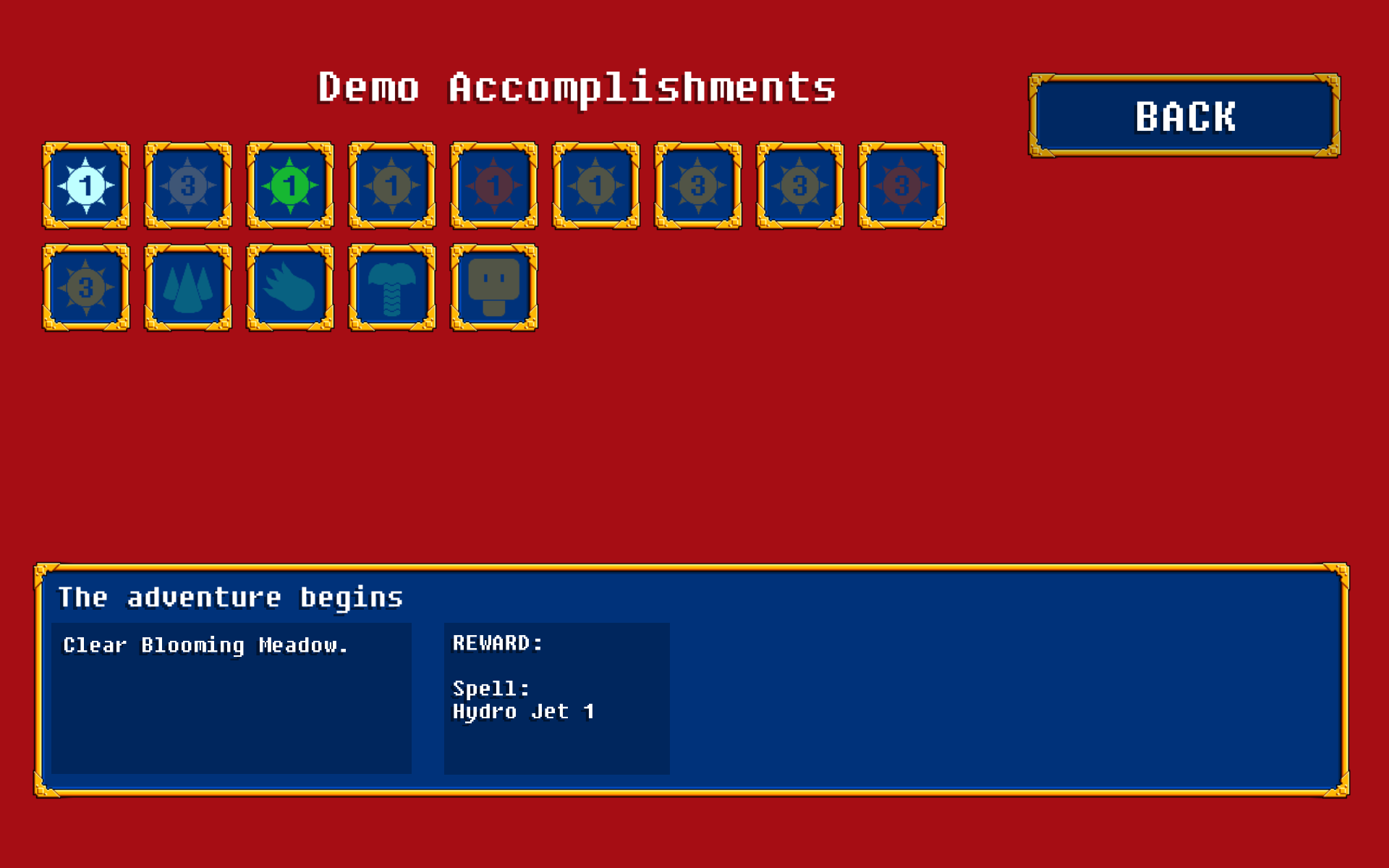 Phew, and that about wraps it up! The only way to find out more about the MCE demo is to download it and give it a try. Be sure to let us know what you think about it!
Share your cool screenshots and highscores on our Twitter and Facebook.