Embrace elemental powers and take down enemies that move only when you move – Crown Trick is available now on Steam!
Embark on a perilous journey through the procedurally-generated dungeons of the Nightmare Realm as protagonist, Elle. Accompanied by your magical crown you'll take on a variety of enemies in unique turn-based combat where foes and traps only move when Elle does. Strategic thinking is key to overcoming and escaping the dangerous labyrinthine dungeon of Crown Trick!
Fight how you want:
Create and develop a unique combat style with 40+ active skills, 60+ passive abilities, 30+ usable items, and 170+ special relics, all of which create different ways to cut through enemy encounters.
Learn from enemies:
Gather elite 'Familiar' skills by overcoming enemies ready to unleash on others deeper in the dungeon

Different dungeons every time:
The procedurally-generated maze ensures you will have unique experiences every time you enter the Nightmare Realm.
A clear strategy is key to successfully overcoming the Nightmare Realm, whether exploring its many rooms and corridors, or fighting some of the 100 monsters that you may encounter on your deadly run. Crown Trick's synchronous gameplay means you'll have the choice to stop and assess the situation at any time, setting the dungeon in motion only when you move.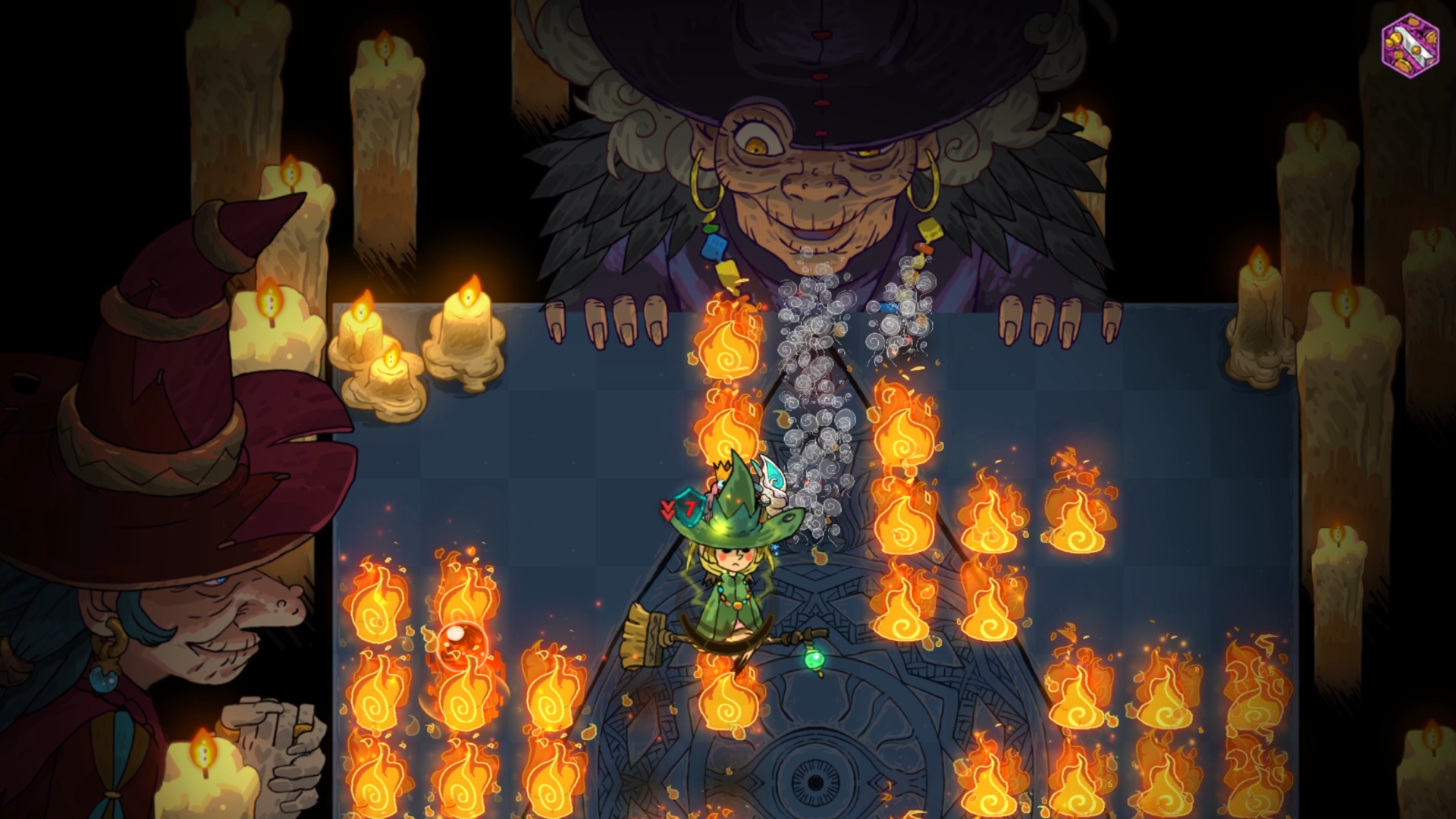 Get the game on Steam: Store.steampowered.com
Follow us on Twitter: Twitter.com