The Monochrome Workshop is looking to work with 2D artists to help in creating art assets for our project the Monochrome RPG). The Workshop welcomes those interested that have a few hours (or more than a few) each week to contribute to a project!
The Game
Theme: 20s/30s Cartoon
Setting: Toon version of US Roaring 20s
Genre: Narrative-driven Comedy RPG
Platforms: PC, Mac, hopefully more!
Engine: Unity
The RPG is an adventure that follows the traveling comedian Otto as he attempts to rescue his hometown of Vaudeville from strange creatures that have been appearing, the notorious terrorists the Bleak Barons, and their leader Baron LeStache.
Otto is a bit of a loner, living on the edge of Vaudeville. He's struggling to find his way in the world. He's cute, he's funny, but he just can't seem to find the right job or the right friends.
Most of the creatures in Vaudeville appear to be having so much fun… but he just doesn't see the world the same way. His sense of humor is a bit… odd. And the friends he does have are a bit… off. On top of all that, strange bugs and creatures have been appearing lately around his house…. Well, they are making him worried…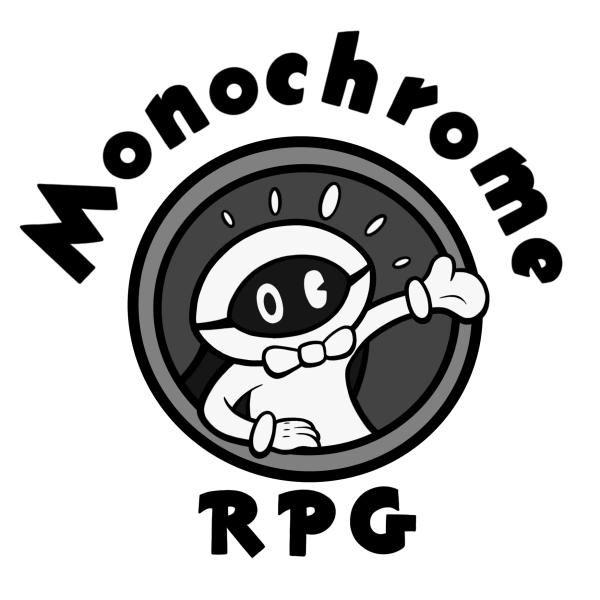 Here's a Youtuber's review of the Demo (a member of the workshop found earlier in the year):
What You'd Do
While working as a 2D Artist for the Workshop your primary responsibilities would be:
Creating 2D art assets based on documentation
Participating in Art Team meetings and occasional discussions
Using the Workshop website to submit assets
In this position, you'd work with a team of other artists to create black and white 2D art assets for the RPG. While working with the Workshop you'll be able to:
Meet and learn from other artists
Access resources focused on 2D art principles
Participate in various community events
Earn a share of the revenue for the project
About the Team
The Monochrome Workshop is a new art cooperative of about 20 members funded by an Investor(s) and partnered with a development team. As a cooperative, the Workshop wants to see its members grow and flourish through professional experience. This translates into our payment model which is a rev share model dependent upon how many assets each artist creates. Thus as you create assets that are implemented into the game you get a share of the revenue from the sales of the game. Other benefits of the Workshop include
A growing network of new and professional artists
Opportunities to increase payment through non-art tasks
Chances for mentorship and potential internships
The Investor has hired a development team to work on the programming aspect of the game and to help with marketing.

Contact Info
If interested you can visit monochromerpg.com and enter your email or send your resume and portfolio link directly to workshop@monochromerpg.com and our Community Manager or Art Director will reply.
You can also message us on discord: ottojokes#8802
*Must be allowed to work in the US to help with art asset creation*
--------------
Additional Info
What's Been Done:
The team began the development of the Monochrome RPG in February of 2019. In June the team finished the Demo version of the RPG (the latest version is available on Itch) and took it to a game convention where the response impressed our investor enough to fund the next round of development. In the upcoming development sprint, we'll be expanding upon the Demo and strengthening its weaker elements working towards a crowdfunding campaign or more formal round of funding.
Project Development - Full Game Narrative, Marketing Plan, Art Documentation, and more!
In-Game - General Player Systems (health, movement, etc), Battle System, Creature Collecting System, Narrative Sequences, Item Pickup/Use, and more!
Website - Front-facing pages, team-focused back end, documentation integration, and more!
The Team:
The team is filled with a mixture of student and professional artists all helping with art for the RPG. Meetings are held once a week (with the occasional off week to allow for development time). The Workshop is using a new platform to help with task management and we use Slack for team communication.
How's Development Going:
Currently, development is paused as we've been creating a website and task management system for the team. With both of those almost complete we plan to start active development in October and from there continue until the team and investor(s) feel that it's ready for a crowdfunding campaign or other forms of funding (most likely early 2020).