Thursday, December 26th, 2013
Alien Labs will be selling GENEI's Apocalypse! to help fund the development of MOS. While not opposed to crowd funding, Alien Labs will sell a small, spunky, competitive shooter in order to raise money to finish MOS. Alien Labs developed GENEI's Apocalypse! after realizing the potential and scope of MOS.
The idea is, to offer a game loosely associated with MOS that can be developed more affordably, and sell it rather than accept donations or pre-orders usually associated with crowd funding. The game player receives something for his or her money, right away.
The great part is, once you have purchased GENEI's Apocalypse!, you have effectively ordered your copy of MOS! By purchasing GENEI's Apocalypse! now, you also own a copy of MOS to be delivered to you upon completion. Alien Labs believes this is a great way to contribute to the development of MOS and receive something for your effort right away. This price indicates a more than 50% discount on the expected release price of MOS as well. It's a great deal for the game player and helps Alien Labs tremendously.
GENEI's Apocalypse! is expected to be available late in January, 2014.
Leader boards will determine who wins prizes! Leader boards track:
Rank

Player name

Weapons used

Shots fired

Rounds accomplished

Total score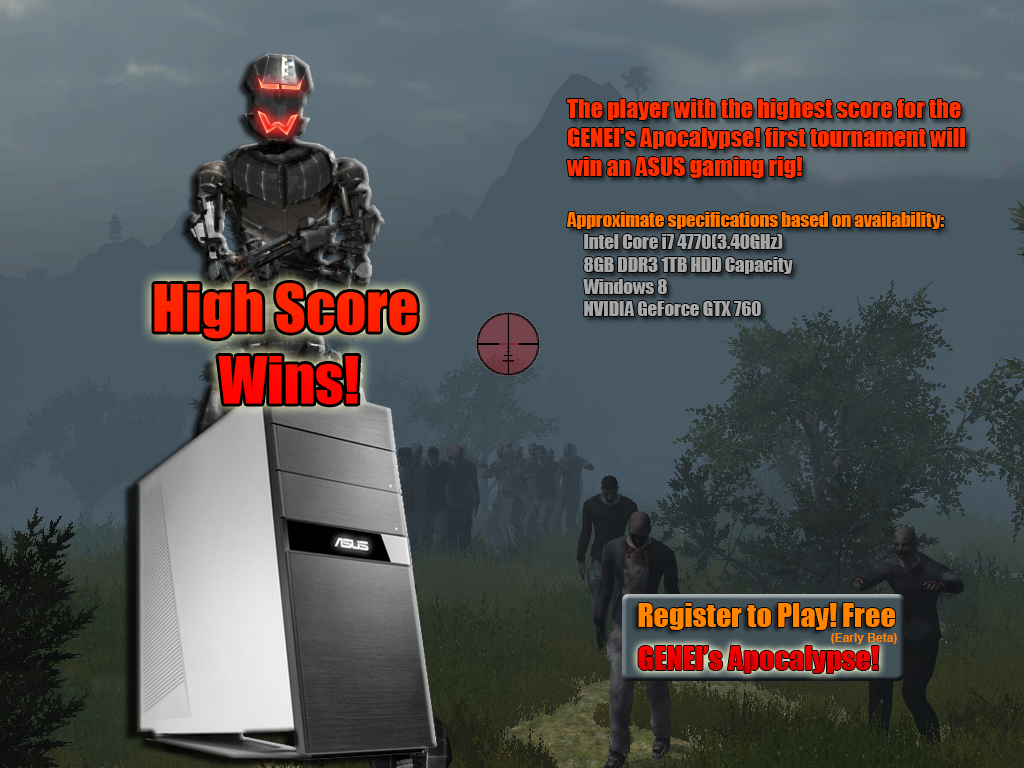 Work in progress - leader boards: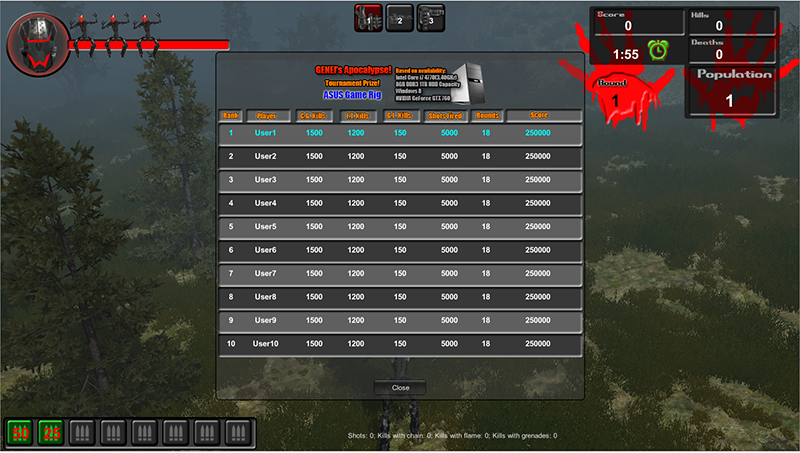 Oh look! Click this link and you can play an early beta now: