Cross the Borders
Fans of intensive, historical accurate World War I action on consoles are getting a real treat. Verdun and Tannenberg on PlayStation 4 & Xbox One are receiving cross-play support! Players on both platforms are now able to squad up and fight against each other. Everyone can try it out in the Free Weekend running from Friday 11 to Sunday 13 December, on both Xbox and PlayStation!
The teams at M2H Game Studio and Blackmill Games are very happy to be bringing this feature to both Verdun and Tannenberg. The community has been very vocal in their request for cross play functionality within the World War I Game Series. We can't wait to see the war stories being brought forth by players from different platforms running into trenches on the Western Front together or fighting against each other in the fields of the Eastern Front.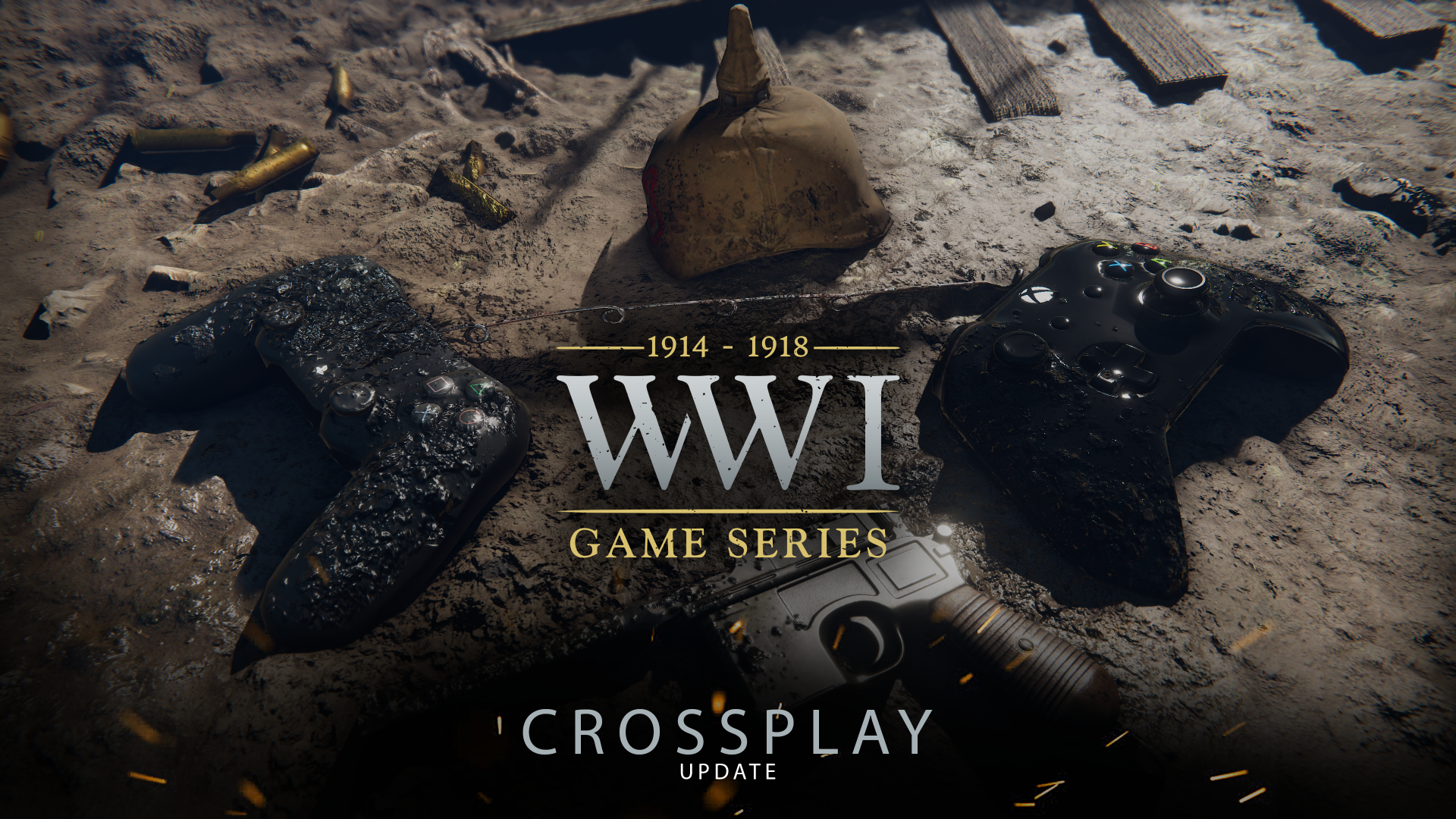 Stepping towards the frontlines… for free!
To get a taste of World War I, both titles in the WW1 Game Series – Verdun & Tannenberg – are free to play on PlayStation 4 and Xbox One this weekend. From December 11 to December 13, players can try out both games without any additional costs*.
To make things even better, Verdun battles on console have been expanded to 40 players!
*To access online features, a Xbox Live Gold and/or PlayStation Plus subscription is required
Taking it to the next Level
Players on the next-generation of consoles can also take advantage of the cross-play update, since both Verdun and Tannenberg are playable on PlayStation 5 and Xbox Series S/X through backwards computability. We encourage these next-gen players to try our performance setting, which turns off the framerate cap on Verdun/Tannenberg, allowing to witness the war on native 4k 60fps.