Hello, everyone. Welcome back to Crimson Sunrise, for our fourth update! We have a ton of fancy new things to share with you, including a teaser trailer, new characters and outfits, art, screenshots, backgrounds and music samples! If you haven't seen our previous updates, we encourage you to check those out too at the links below! But for now, let's get right into the action!
Update #1: Indiedb.com
Update #2: Indiedb.com
Update #3: Indiedb.com
Update #5: Indiedb.com
Teaser Trailer
Check out our newest cinematic masterpiece below!
General Development Progress
If you're a newcomer, then welcome to the development of Crimson Sunrise! If you've been following us since the previous updates, then welcome back and thank you for your continued support!
This last year has certainly been busy for us, but also very productive! The common route has been drafted to the halfway point, with the Alpha build keeping pace just behind it. There's been good progress in all other departments, so we've put together this short list of statistics below that quantifies the state of the game at this time of writing.
- 100,000+ words written in script
- 4,000+ dialogue lines of Ren'Py code
- 200+ concept arts sketched
- 28 music tracks composed
- 28 sets of character sprites drawn
- 25 background arts drawn
We're very passionate about creating the best visual novel experience we can for you, so get pumped for future updates! We hope you're looking forward to our series-in-the-making!
New Characters
Like last time, we have some new characters to introduce you to. We are very excited about finally getting to show them off!
Hideki Hayashida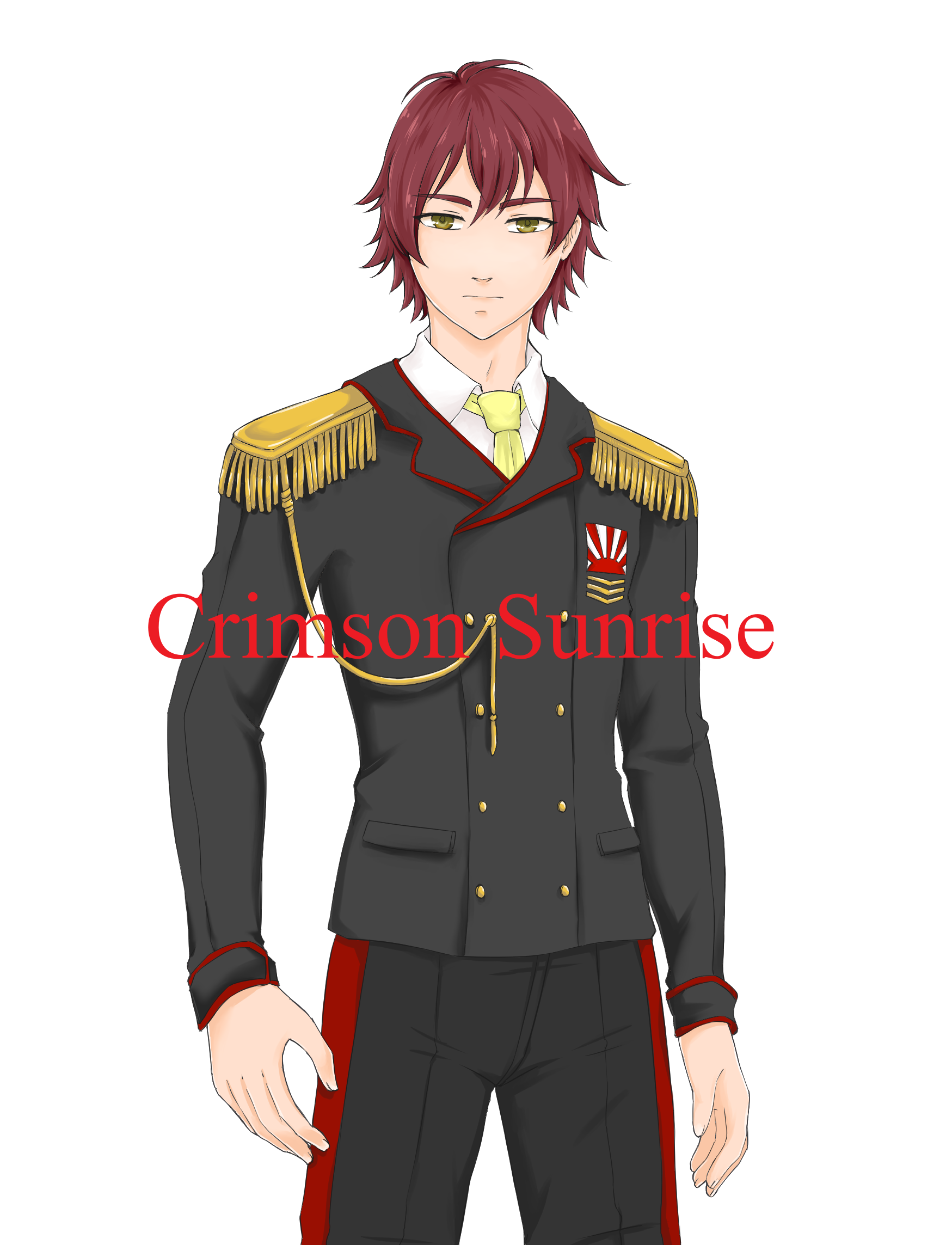 "This isn't about me... It's about us, our future, and the future of our country."
Hideki is the son of a renowned politician. Throughout his youth, he became fixated on the world around him and his father's legacy to the point of obsession, and believes it's his duty to follow in his footsteps. This tunnel-vision can sometimes leave him unable to see the bigger picture in life and his cold mannerisms often rub people the wrong way. He is, however, eager to learn from his professors as well as his peers... Regardless of how deep the rabbit hole takes him.
Kokatsu Himura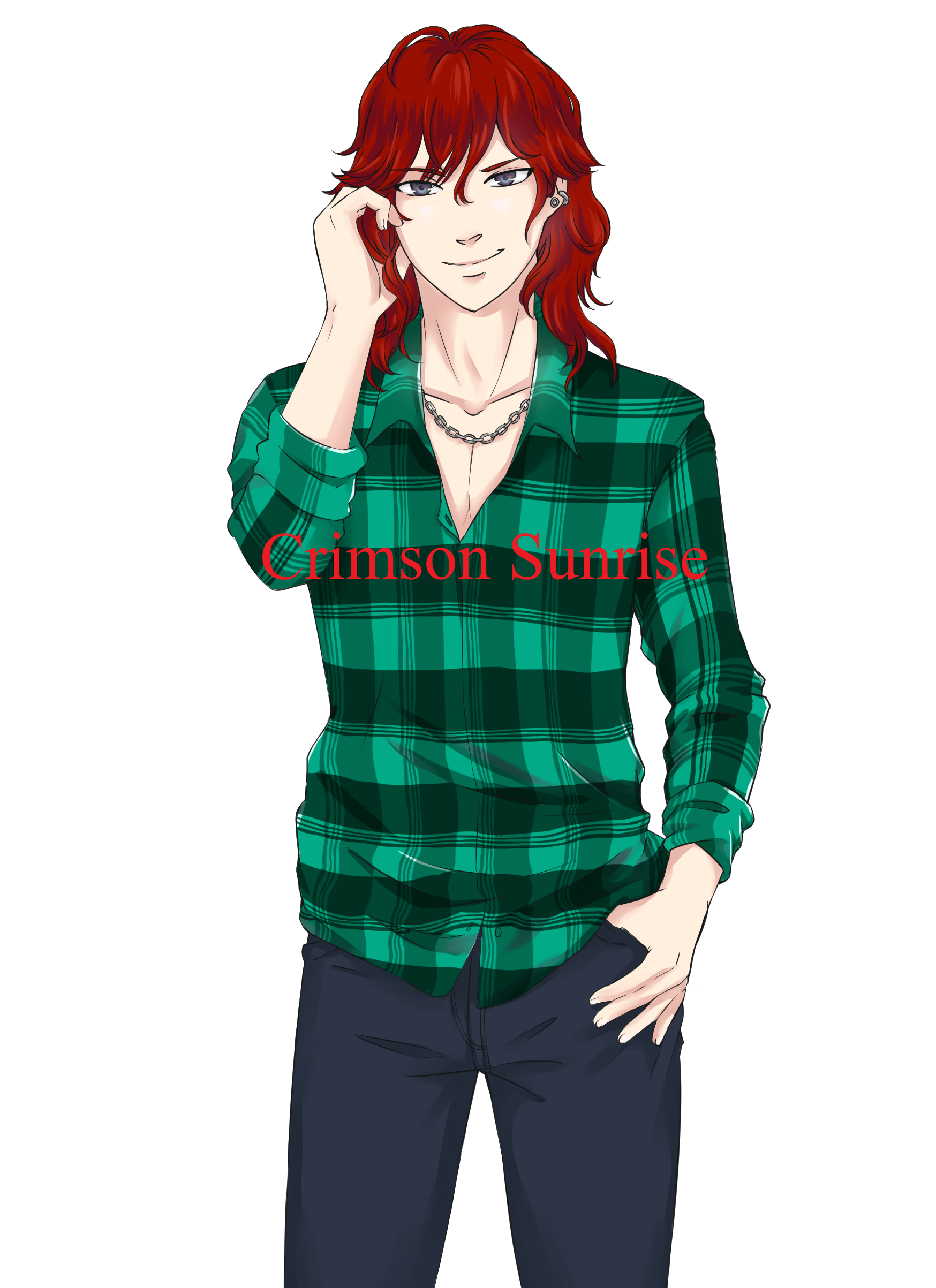 "Someday when I'm at the top of the world, you'll be at my feet, groveling for my mercy."
Kokatsu is a mysterious college student from Tokyo University. He's a cold and ambitious youth with delusions of grandeur and a superiority complex towards everyone he surrounds himself with. His name comes up a few times in relation to a specific student of Hinode Academy… but the true nature of their relationship is known by few.
New Outfits
You may see some familiar friendly faces here, but they've all got brand-new blazers for their uniforms, plus a couple swimsuits! How or why did they come to the prestigious Hinode Academy? Read on to find out!
Orenji Tachibana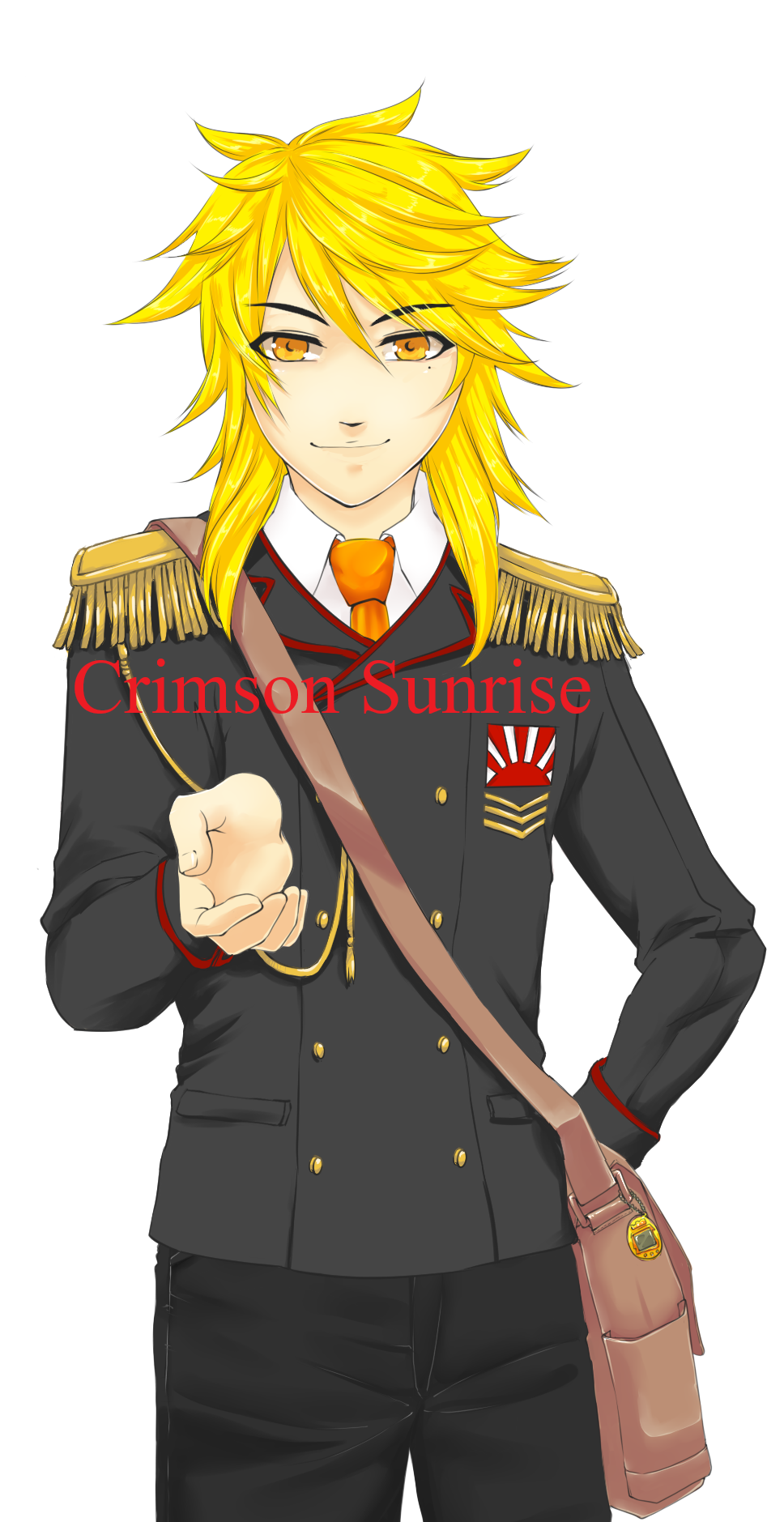 "If nothing else… the experience has been worth it. I've been given the chance to do something with my life."
Orenji has a fairly laid-back approach to academics, where socializing usually takes priority over studying. General ed courses haven't been enough to inspire him down any particular career path either. Assuming he actually graduates, he won't stick around in Shinku for very long, lest it's Curse catch up with him.
Saya Sasaki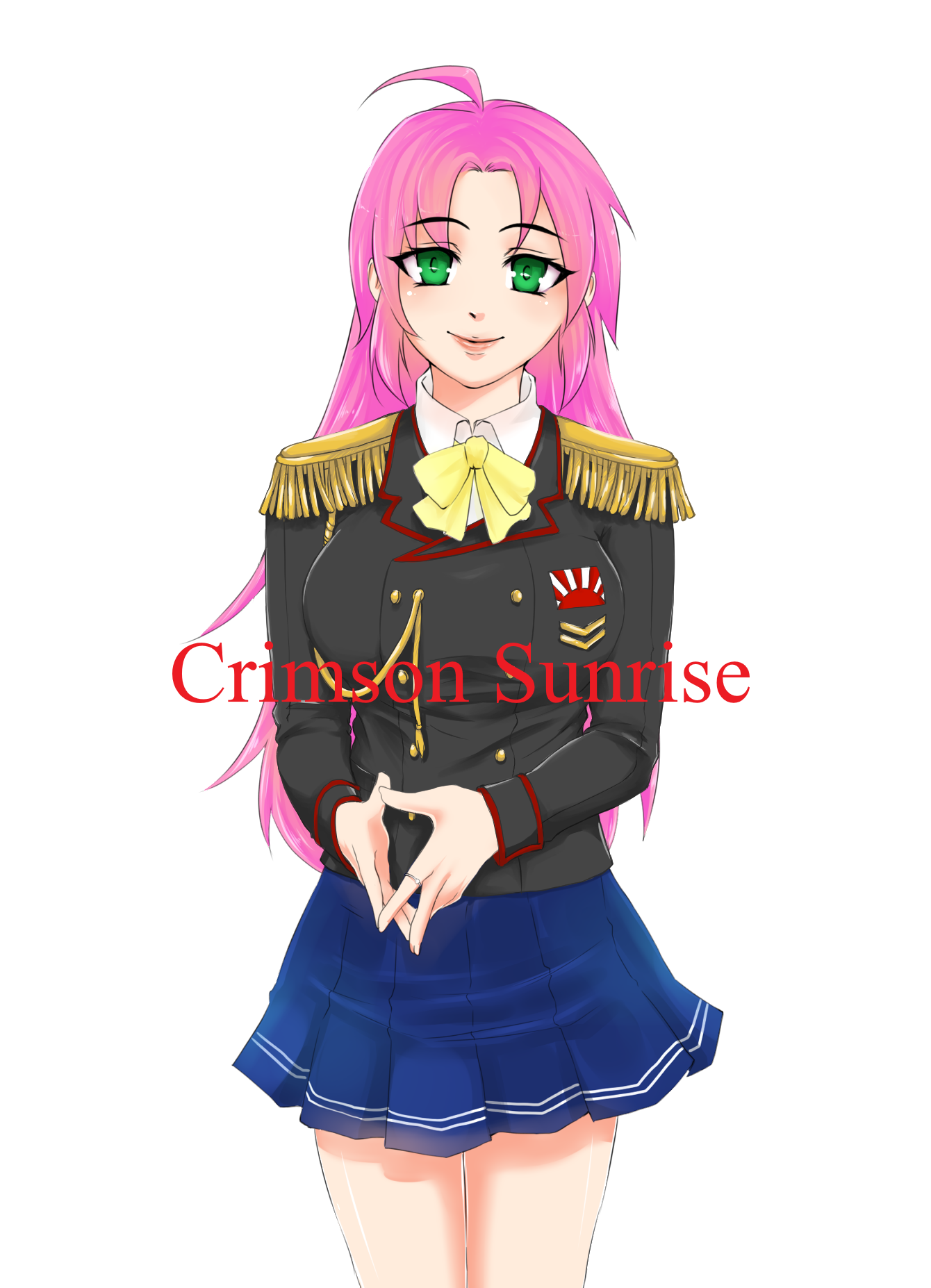 "I don't know much about politics, or the world... but I know how to make you smile. Isn't that worth something?"
Saya doesn't have many talents or passions, but makes up for it through her cheerful personality and superb cooking skills. She spent much of her life learning how to make all kinds of delicious meals as well as how to take care of a household. Home economics and cooking classes have really helped bring out the best in her.
Tsuki Tsukada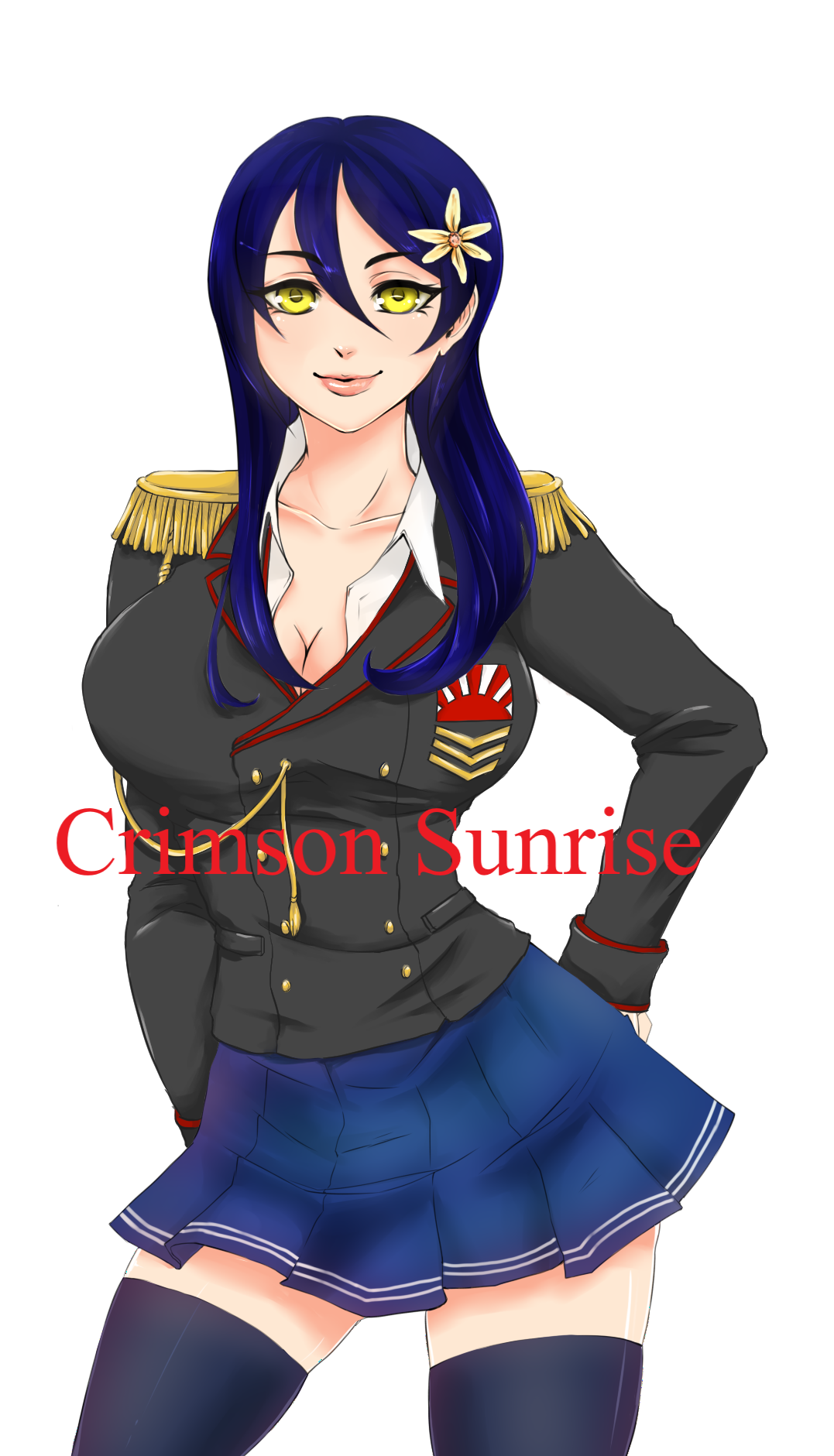 "You ask a lot of questions that you're better off not knowing the answer to… I have so much more to offer you than that."
Tsuki grew up on a farm on the outskirts of Shinku City, but never saw the appeal of toiling around in the soil. She spends her time in school psychologically manipulating other students and using her charms to get what she wants. Nobody knows what she hopes to achieve with her machinations, outside of some rather salacious rumors.
Tomi Turnip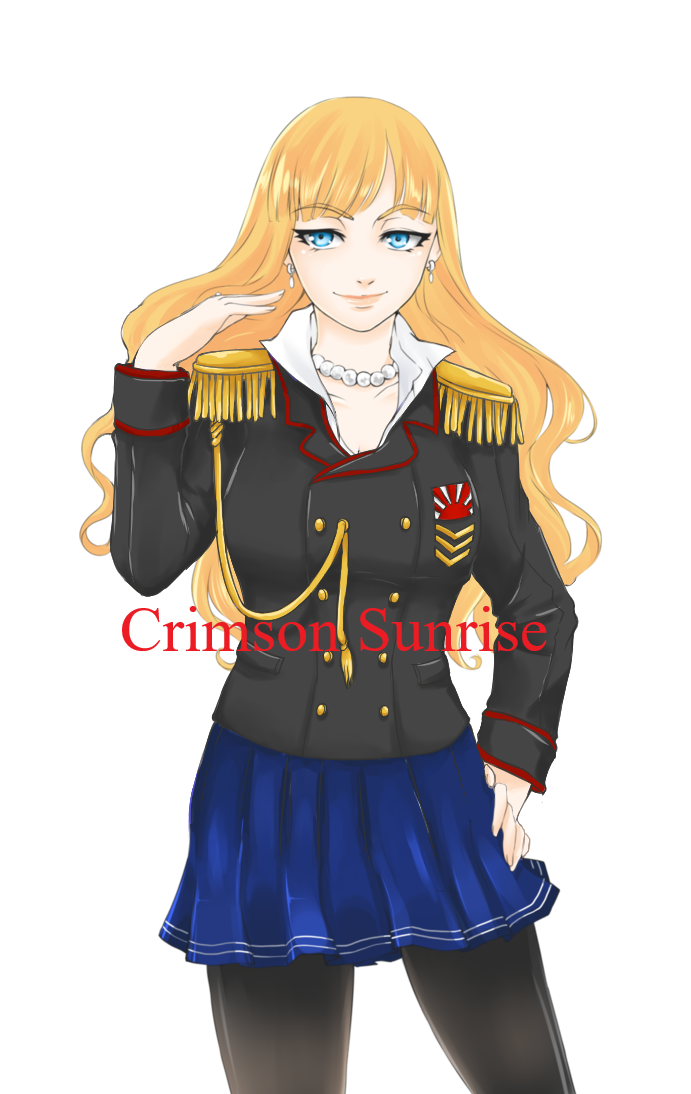 "This city's curse is just a dangerous game of cupid and people are dying for answers, a fatal attraction."
Tomi loves investigative and detective work. Her academic pursuits both intrigue and frustrate her professors as she avidly investigates the city's infamous "Shinku Curse." She also shows a great deal of interest in politics. Despite these passions though, she spends very little time attending lectures, preferring instead to involve herself in the affairs of other people.
Renga Oshiro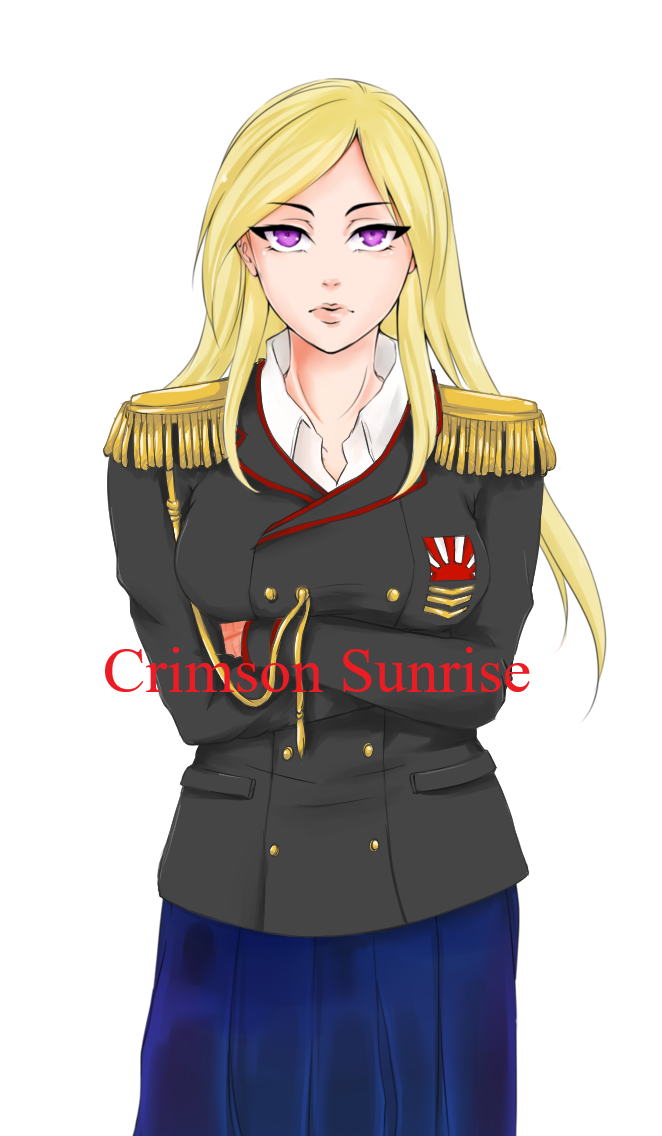 "We've all got our own problems. You, the princess, the world. Give me one good reason why I should care."
Renga stands out among the students of Hinode for constantly neglecting classes and studies of any kind. How or why she was accepted is a mystery, and despite always giving other students and professors a hard time, her delinquent behavior goes largely ignored and unpunished. Ironically enough, one of the few classes she bothers to attend focuses on criminal justice.
Kotone Watanabe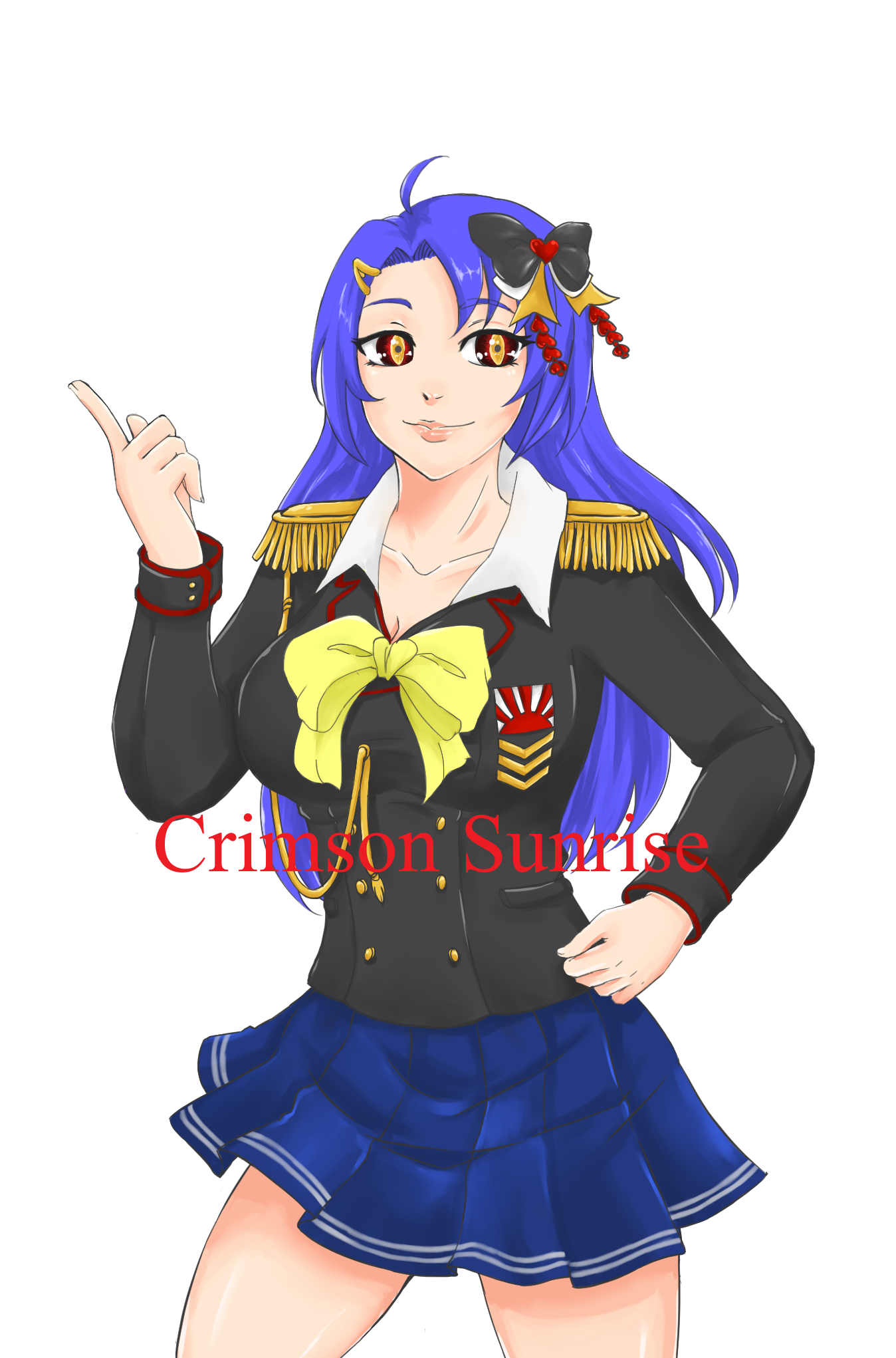 "We sold our souls for someone else's dream. We're no martyrs, just husks of discarded, second-hand visions."
Kotone studies the art of singing, dancing and acting. She's under a great deal of pressure to become a famous idol, but is struggling to handle the stress. After bottling up so much, she's turned to vices and delinquency, letting her darker side out when she thinks no one's watching.
Tairana Hisakawa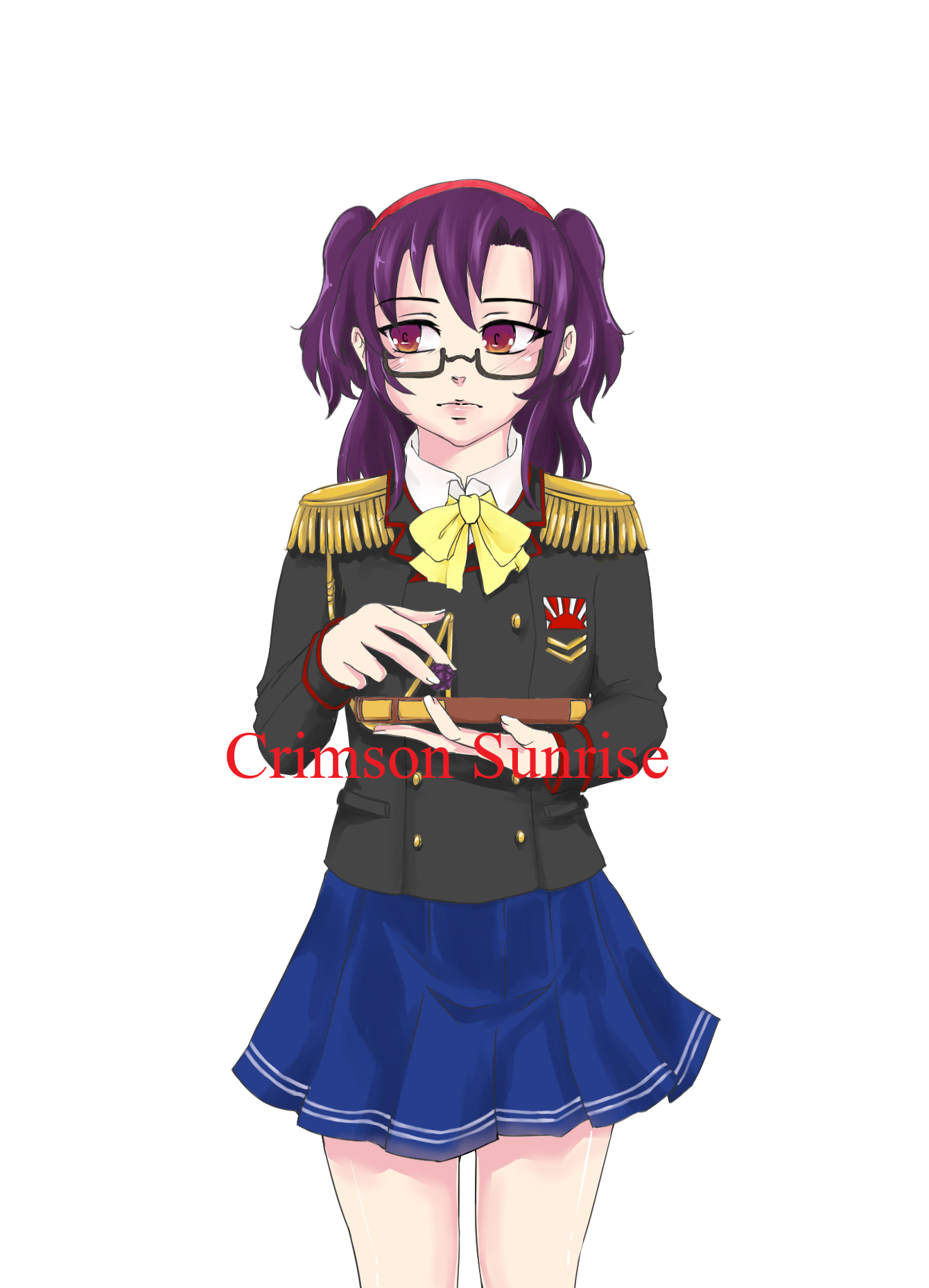 "Fantasy provides an escape from the limitations of real life, the chance to gain and lose without consequence."
Tairana is one of the most diligent and well-mannered students at Hinode, held back only by her inability to properly socialize. An avid reader, good listener, and aspiring writer of fantasy novels, she is very engrossed in her passions. She can be, however, a very jealous and spiteful person when others step in on her territory.
Michi Hamasaki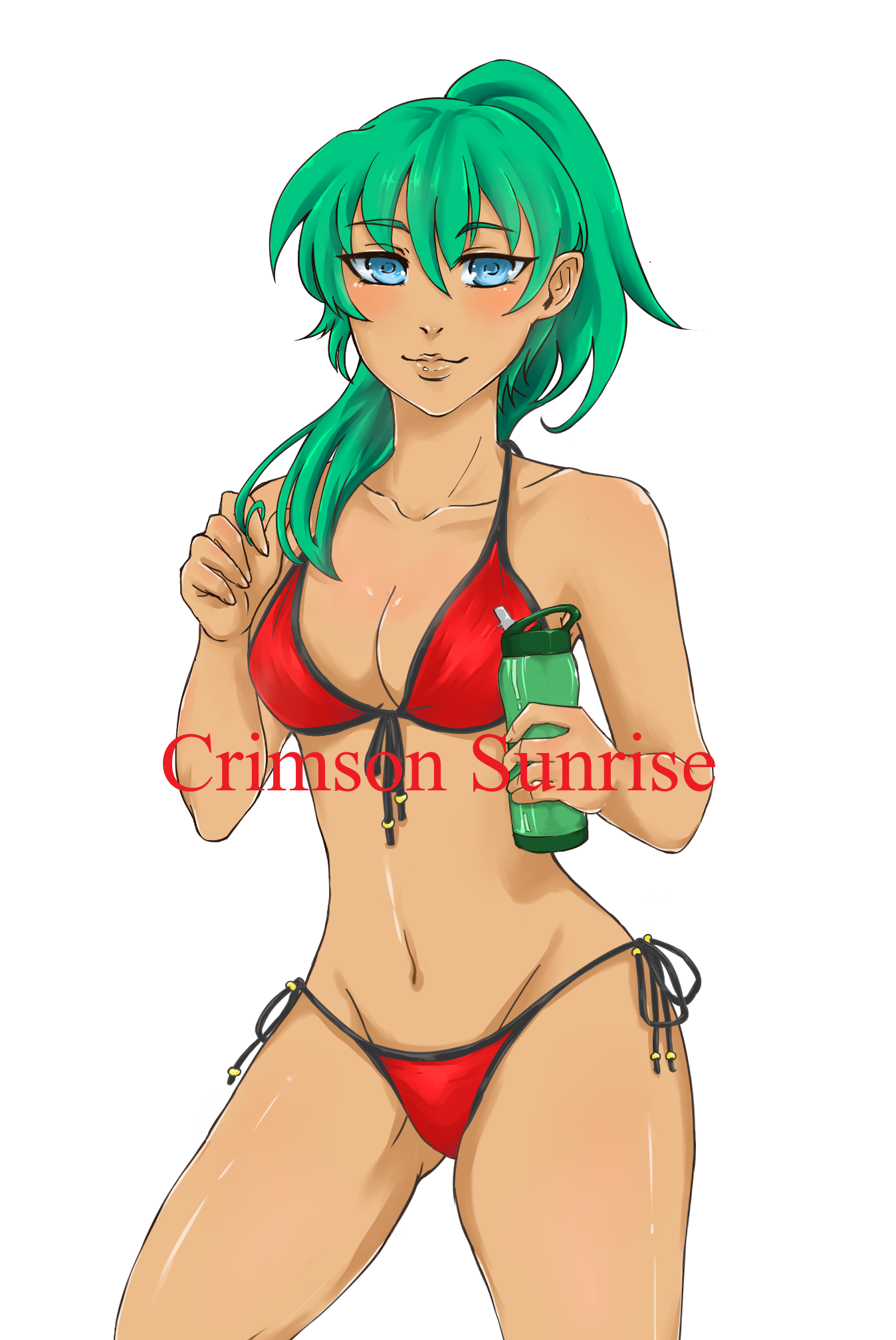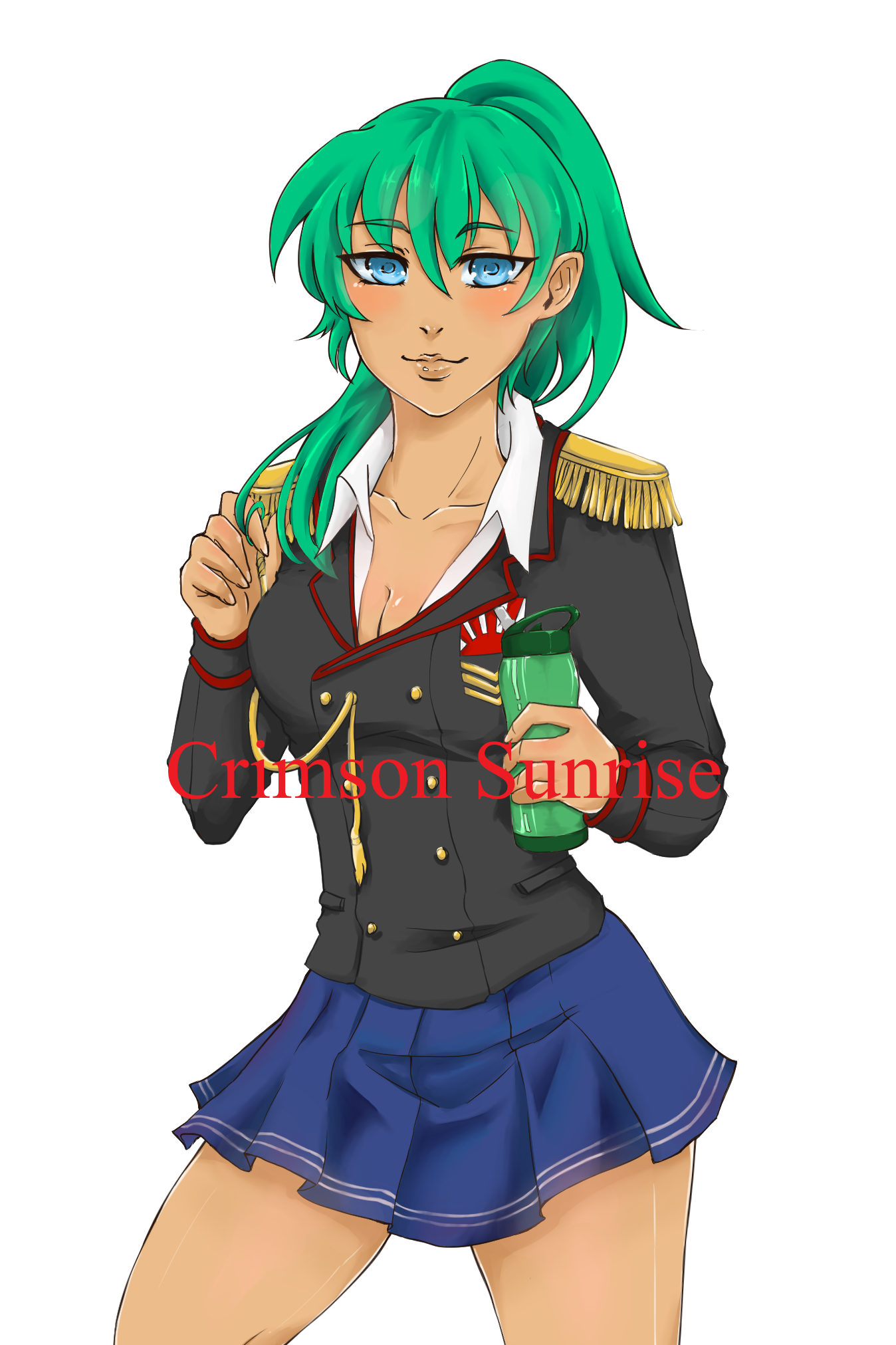 "You can waste your life away on an uncertain future or do something about it here and now. Your choice."
Michi trains frequently to hone her body through exercise, mainly by jogging and swimming. She dreams of becoming a swimsuit model for sports magazines, and in the meantime works as captain of the track team as well as a part-time lifeguard at Shinku's scenic beach.
Shizuka Yamazaki

"To succeed, you must conquer life's largest mountains and fertile valleys with clear thoughts and a clean mind."
Shizuka isn't a student of Hinode Academy, but her family maintains a working relationship with the school through their dojo. Shizuka manages the Kendo club and spends the majority of her time in training, meditation or cleaning… Unless her friend Michi drags her away on various escapades.
Alpha Screenshots
You can see some screenshots below of various scenes from the game's Alpha build! Please keep in mind that these screenshots are not necessarily representative of how the final game will look, as we plan to make many technical and artistic improvements. This means that the UI, backgrounds, sprites, and dialogue may also be changed in the future for the sake of visual quality.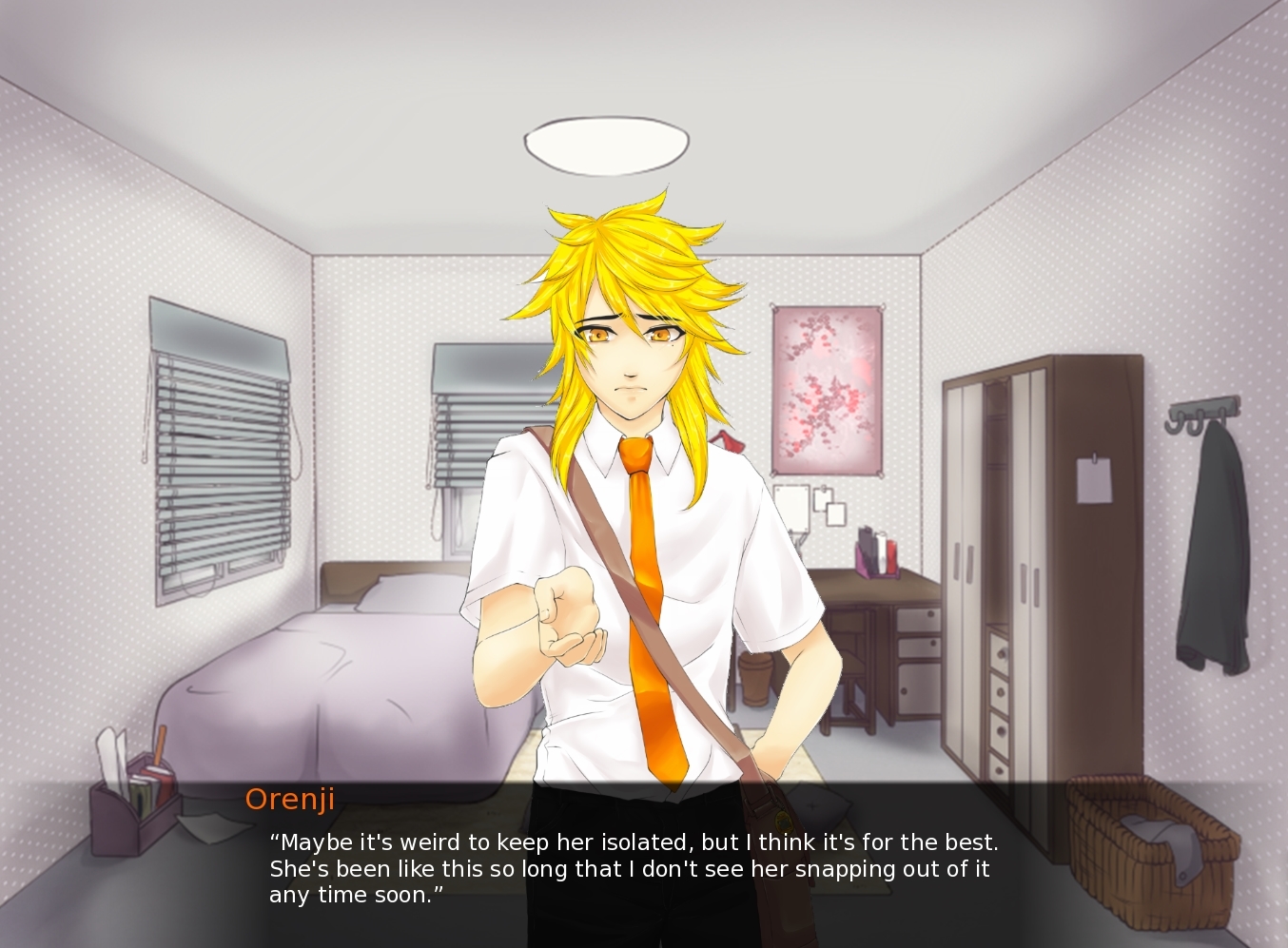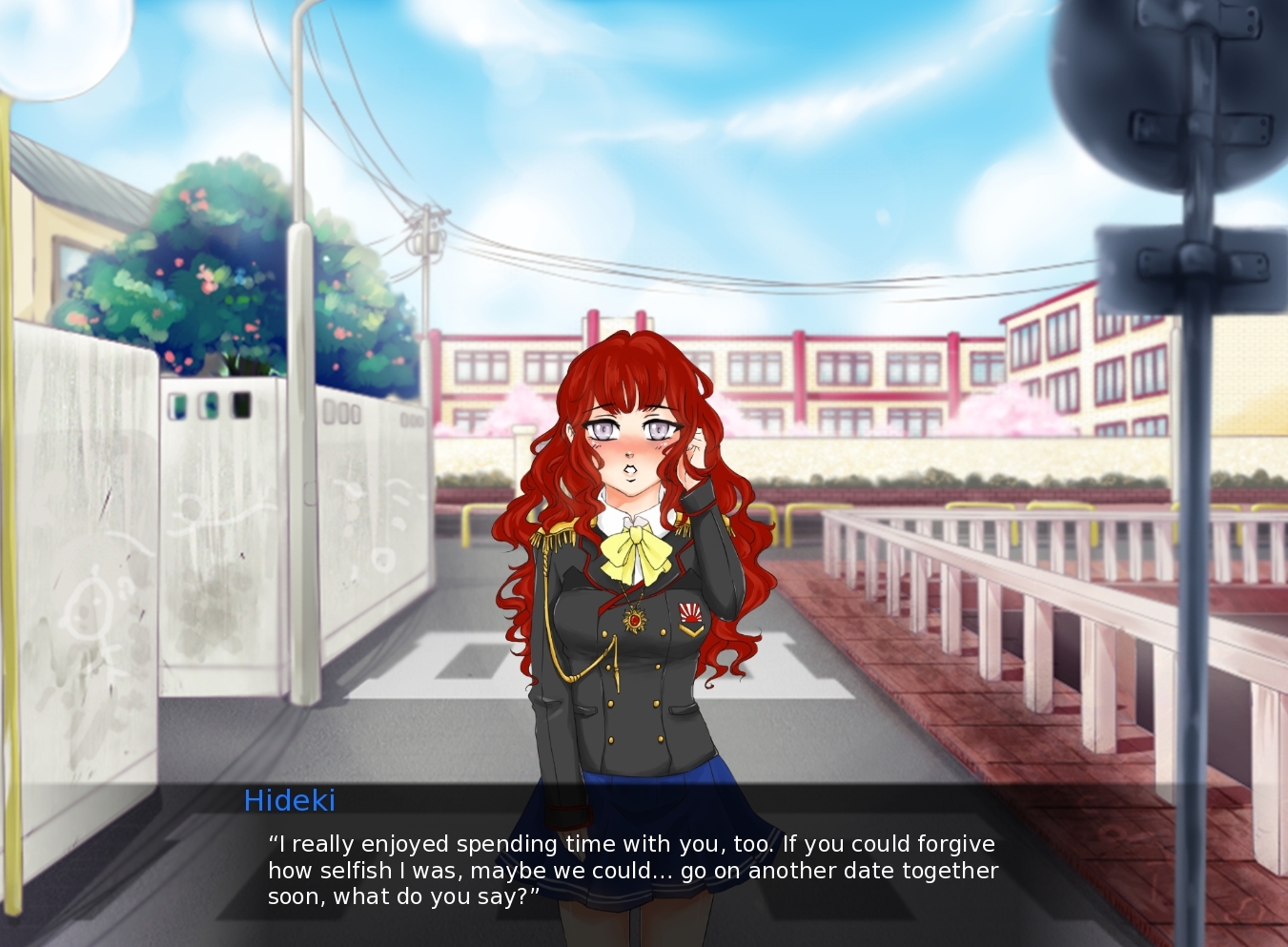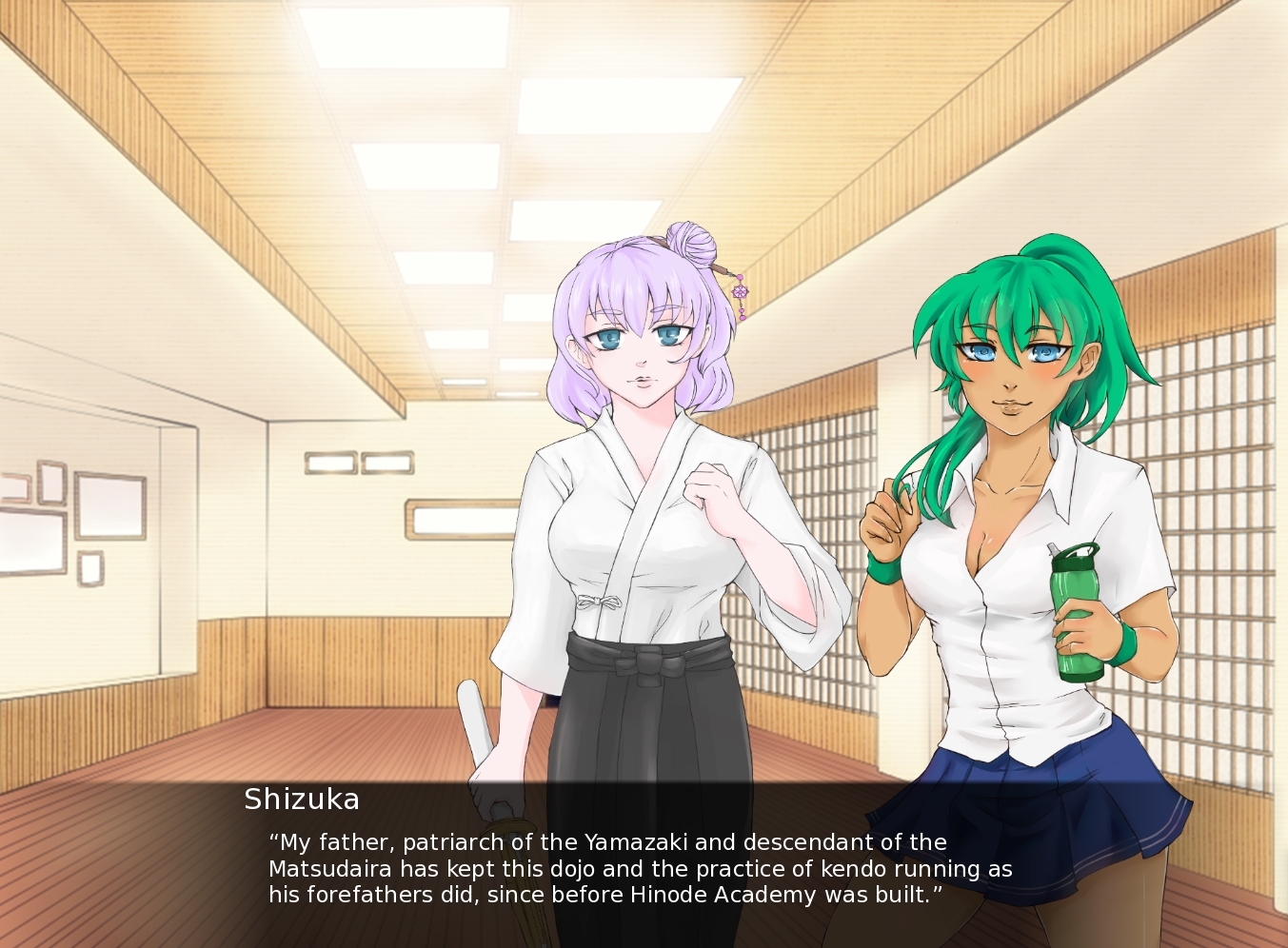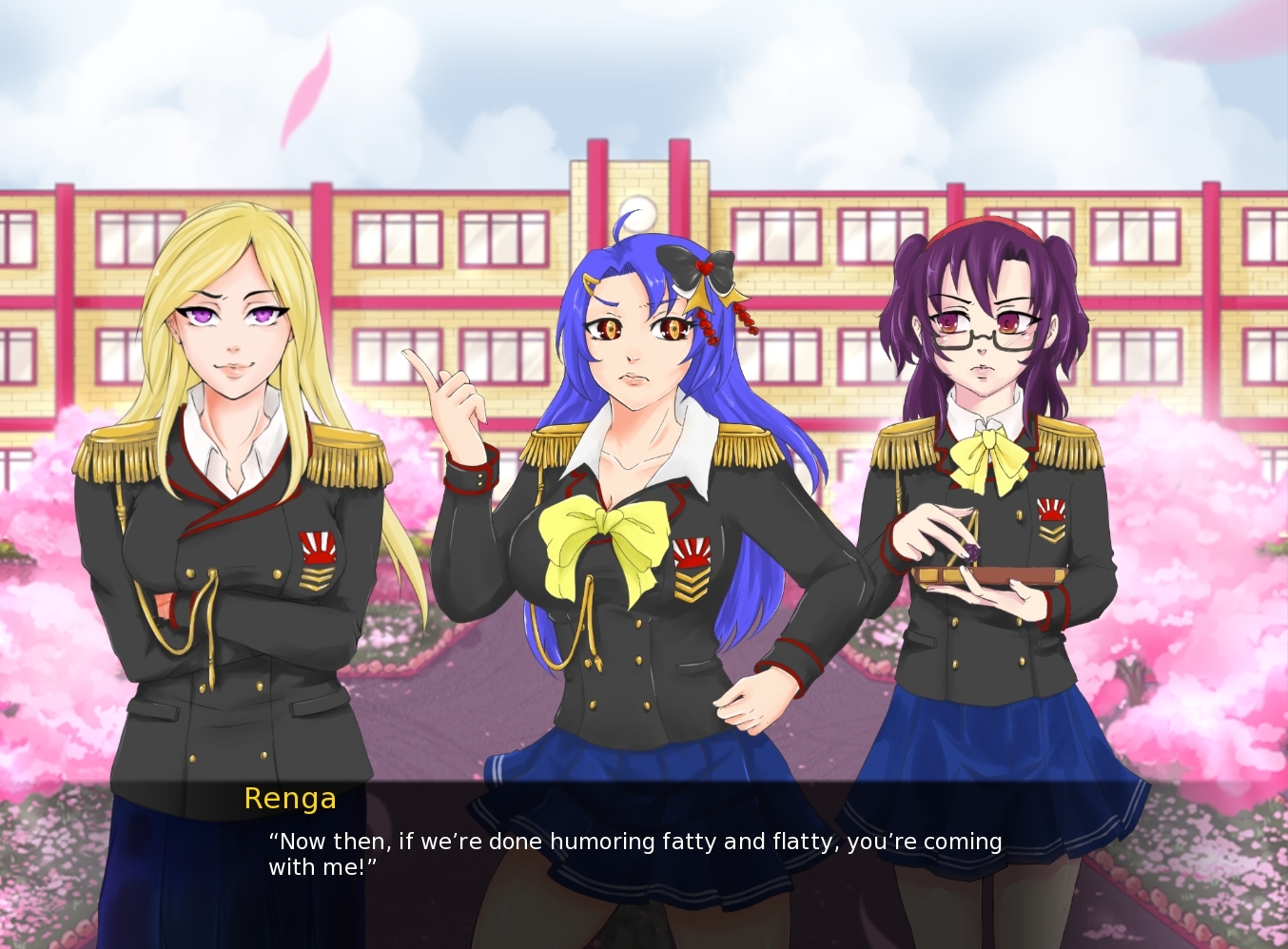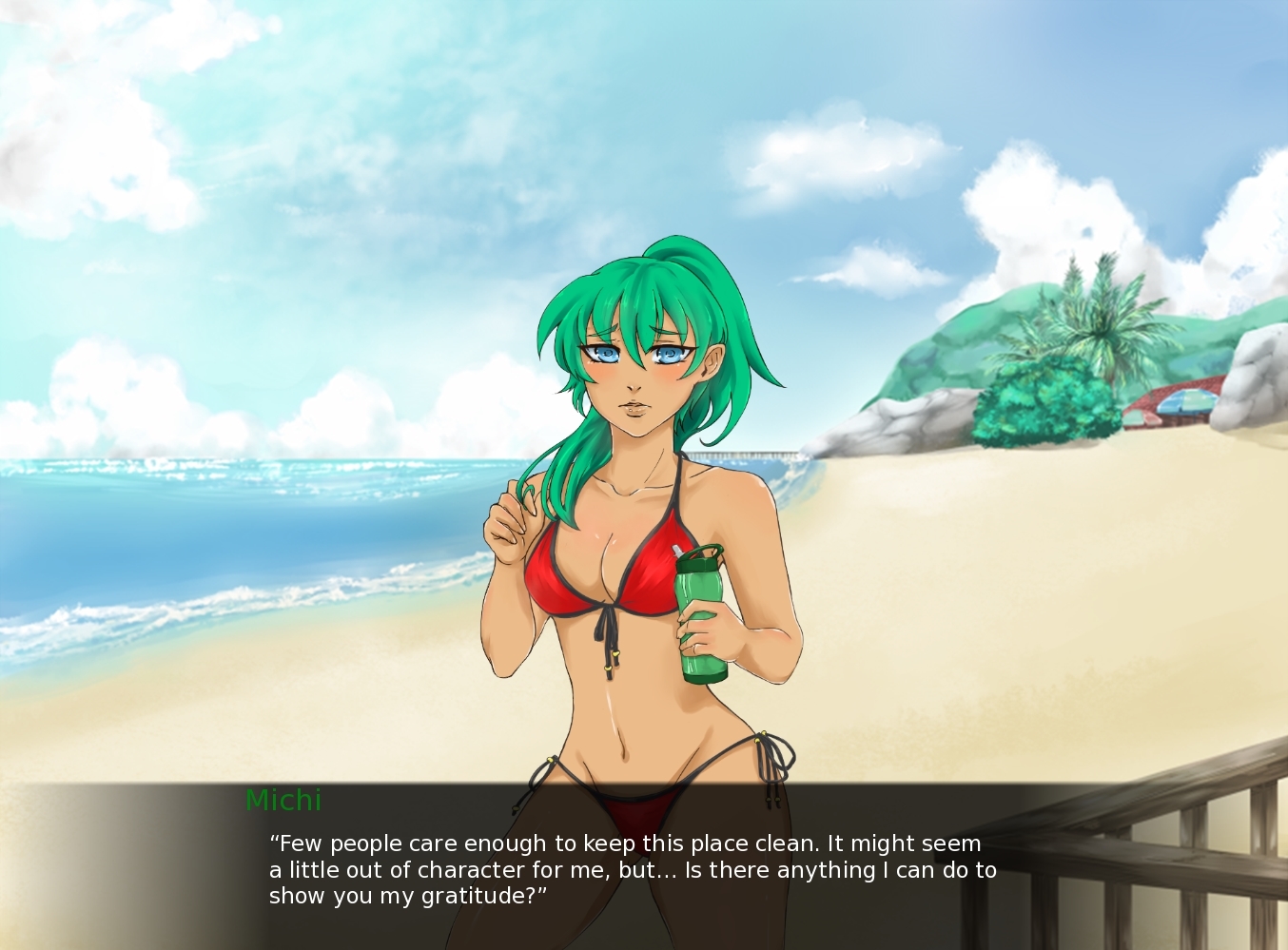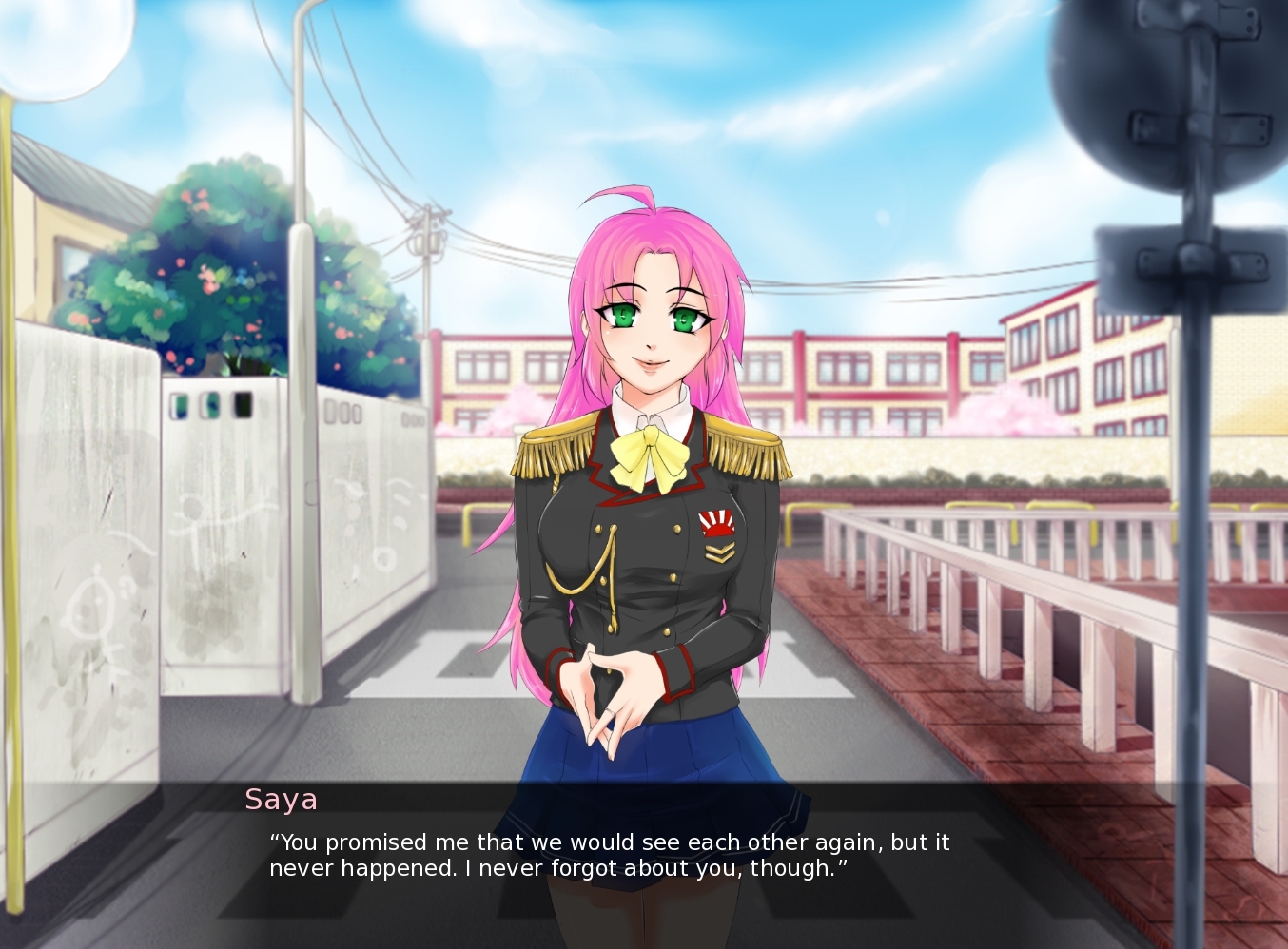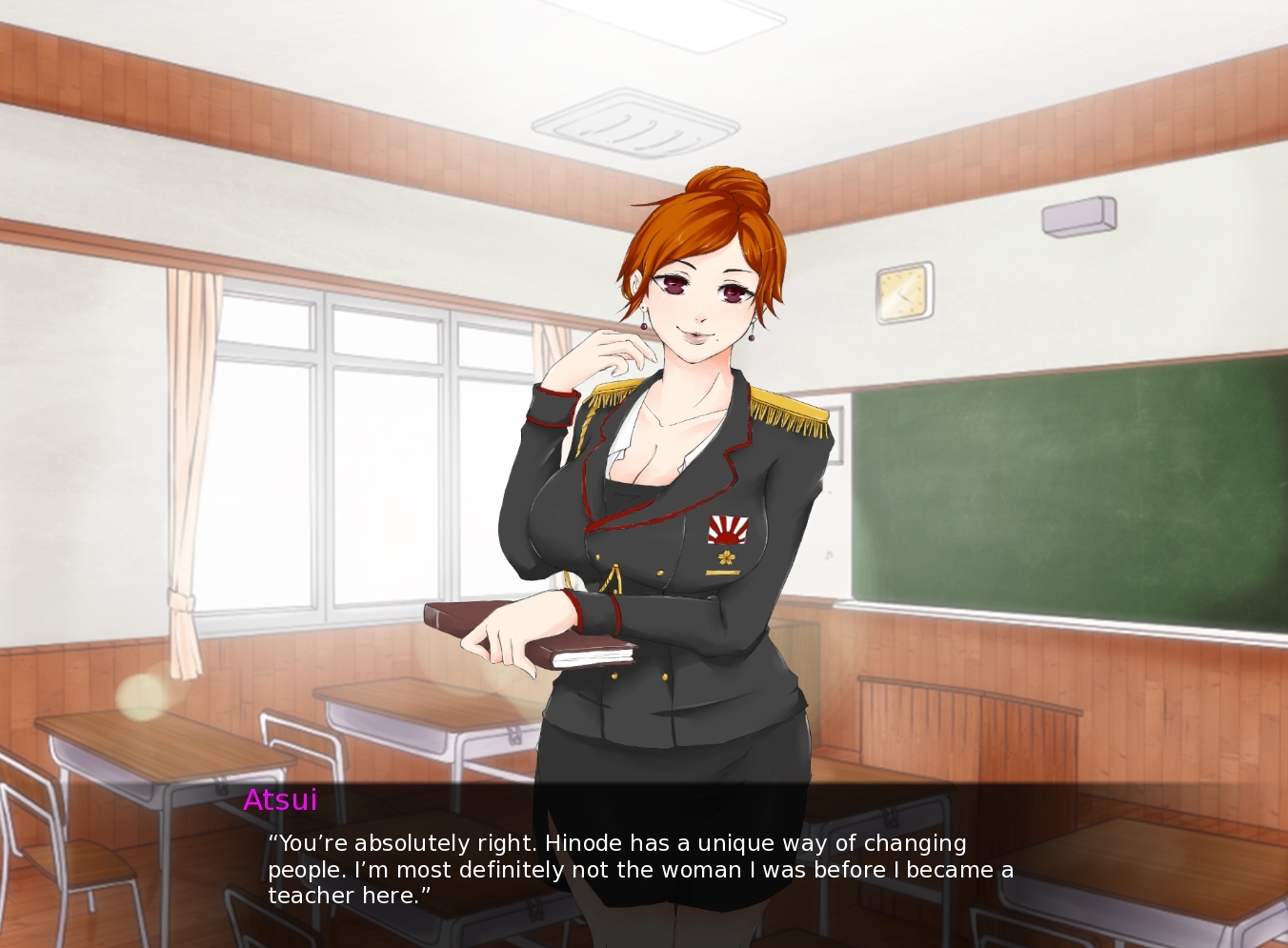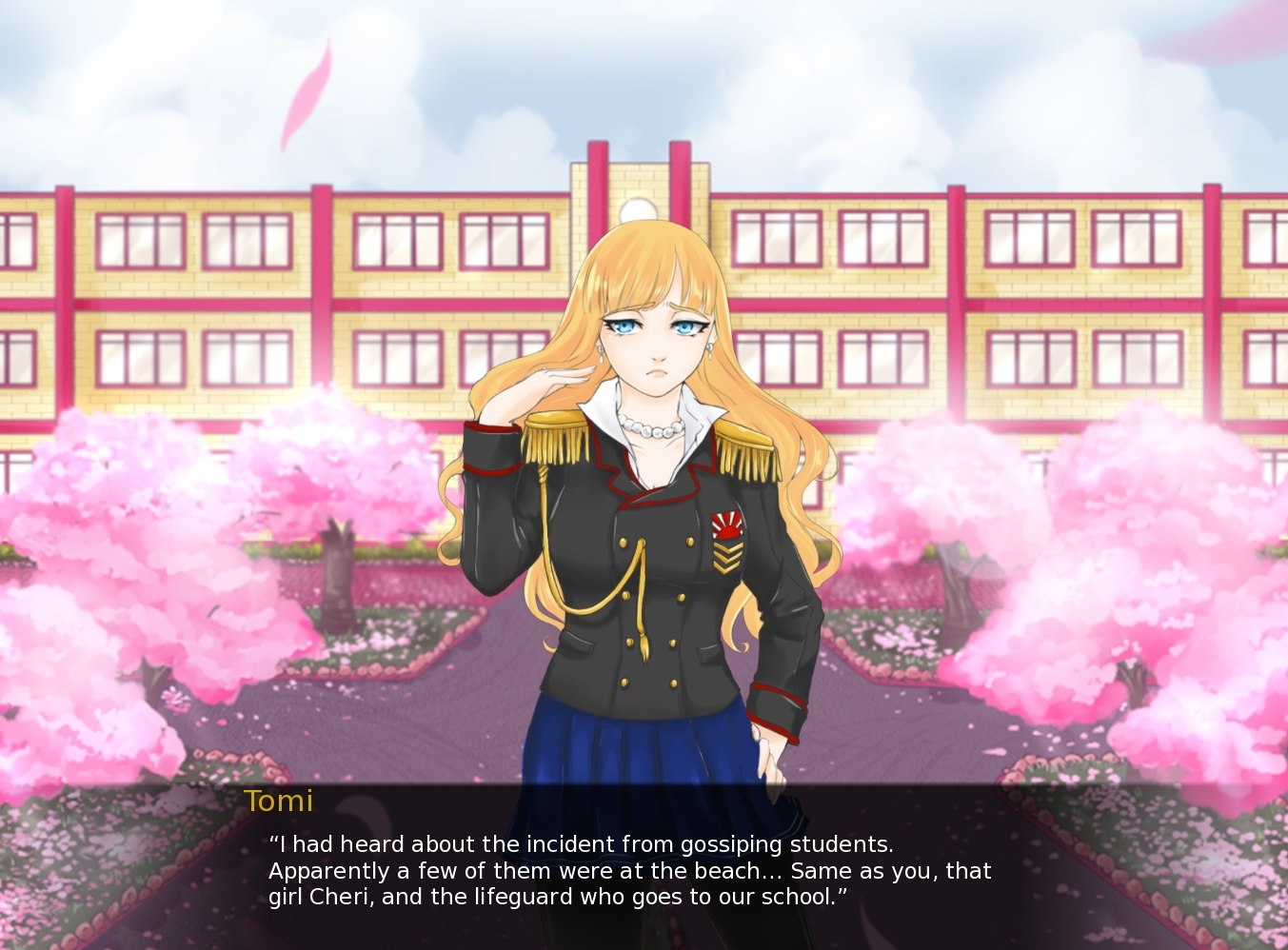 Background Artwork Samples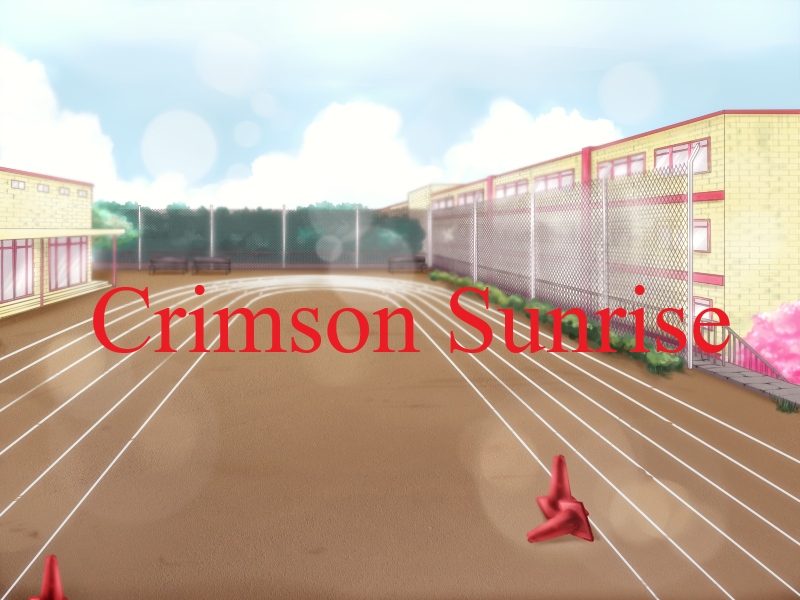 Fitness is an important focus for Hinode Academy, evidenced by its spacious track and field.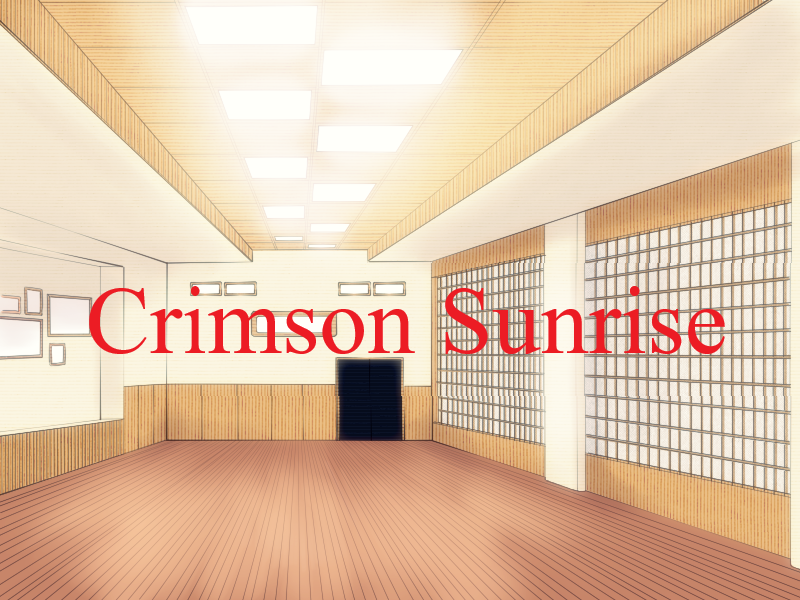 This dojo specializes in kendo, and has trained world-class competitors for many years.
Music Samples
We also have some samples from the Crimson Sunrise OST for your listening pleasure, which we've been steadily filling out with more character themes and atmospheric tracks by our talented composer Juan!
Conclusion
Thank you for following the development of Crimson Sunrise! Please be sure to follow our Twitter, Instagram, Facebook pages, and follow us here on IndieDB as well for any new updates! We hope you had a merry Christmas, happy holidays, and a happy new year!
With love,
The Esoteric Legacy Team