After many countless weeks and months of development, Creeper World 3 has launched. The third game in the Creeper World series marks a switch to the Unity platform as well as large increases in scale, performance, and features.
Creeper World 3 returns to the top down perspective of the first game. Terraforming, AntiCreeper, variable size and shape maps, many more units, titan units, an improved upgrade model, built in map editor, scripting support. These are some of the enhancements and features added.
This screenshot shows the return to the top down perspective: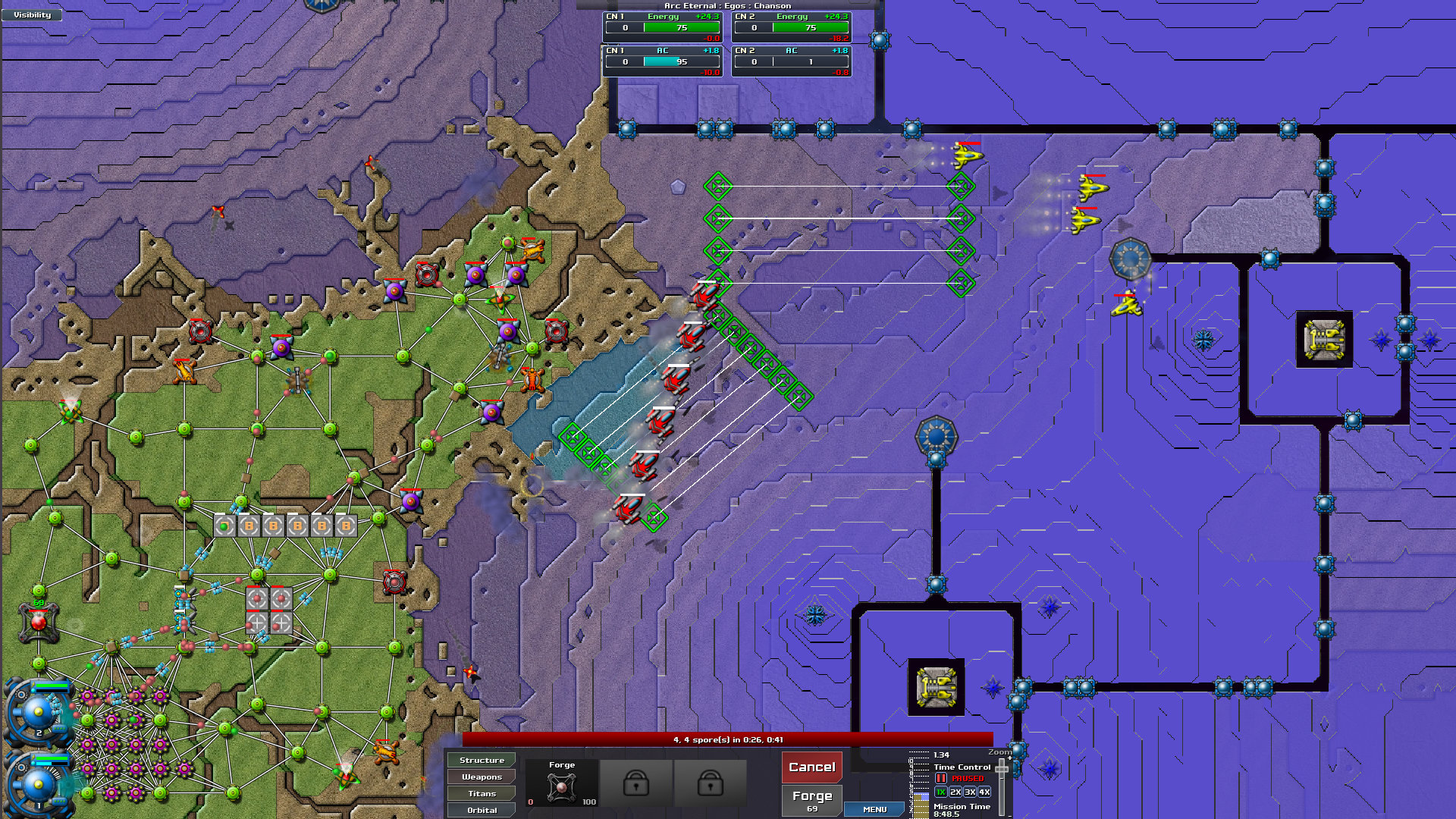 All of the additions and enhancements made to the core game play create a title that still remains true to the original core element of the Creeper World series; players battle a fluid like enemy that expands and flows over the terrain.
The Creeper World games remain unique in this core RTS game play element. The focus on a physics controlled fluid enemy allow for the natural emergence of tactical and strategic concepts without the necessity for artificial A.I scripting. Supply lines, flanking, territorial control, high ground, up hill assaults, behind the line operations... all of these tactical aspects emerge naturally from the simulation.
This screenshot shows a medium size map that is round. A magnetar orbits the map creating a pull on the Creeper during game play.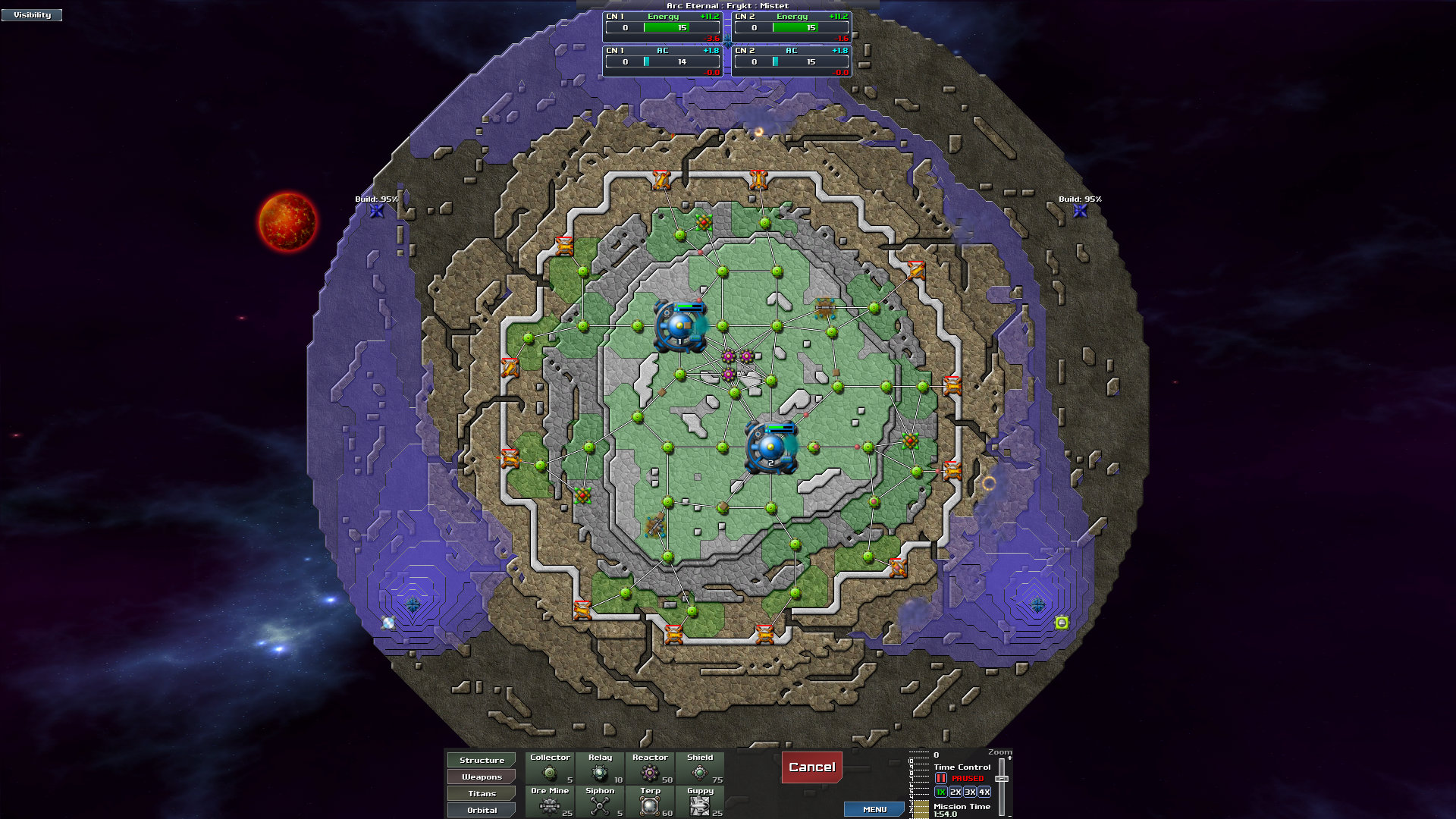 This shot shows a piece of a very large map with multiple battle fronts.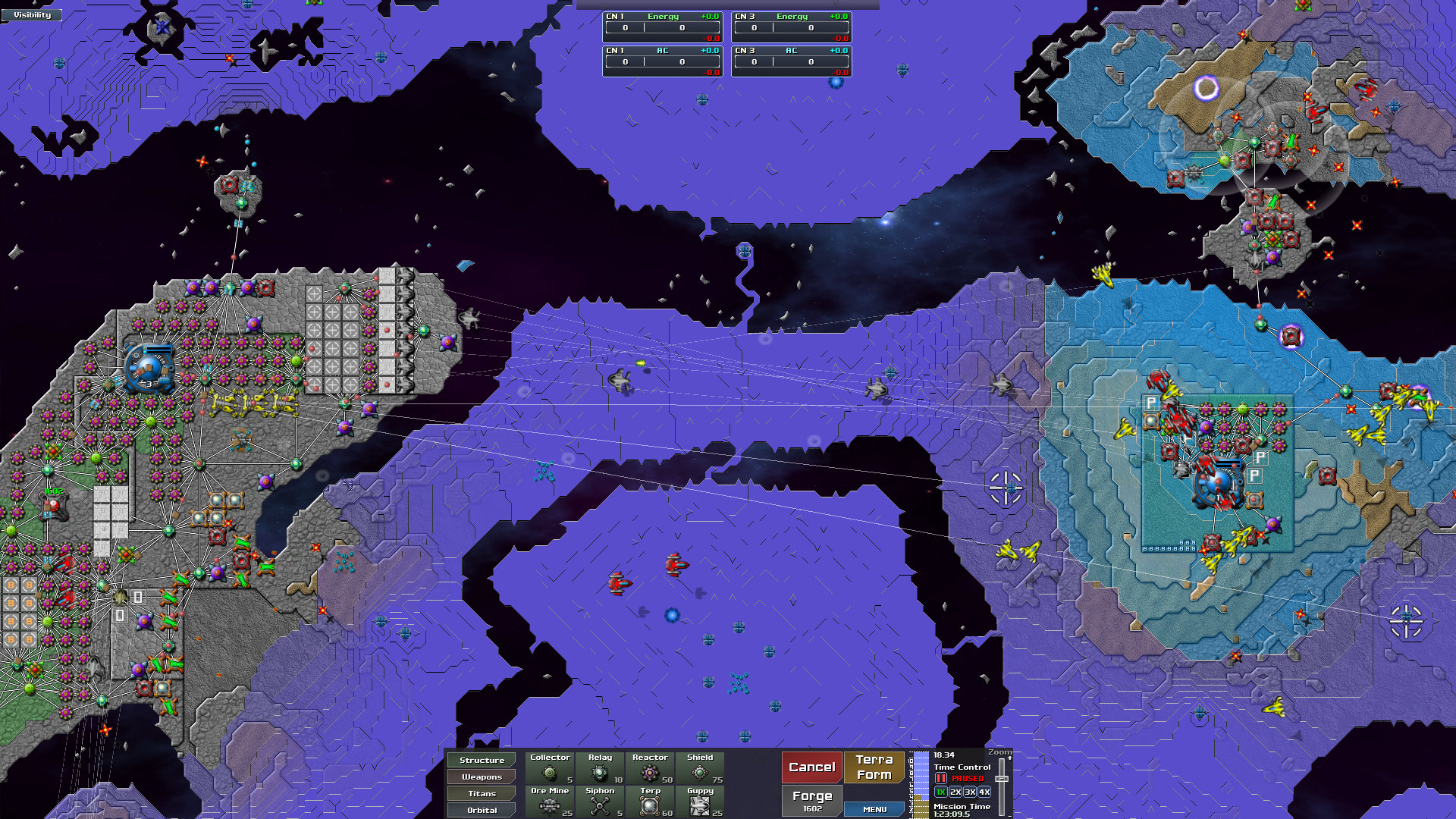 Lastly, this is the launch trailer showing shots from various missions.
More info is available at KnuckleCracker.com