Hey guys! Quick little update from me here. I did the polished version of the Crabler from the last post by Frits as well as the production art sheet that Hans Kristian will be working from.
As Frits showed in the last post, we'll be having multiple versions of this guy built on the same rig.
What I've done here, though, is focus on the "base" version and to give Hans Kristian everything he needs for making the sculpt, rig and texture. We try to do a more polished concept for the 3D artist so there is less guesswork when making the 3D model. The turnaround is done in lines to show the shapes easily so he can use those as support as well as the polished color version.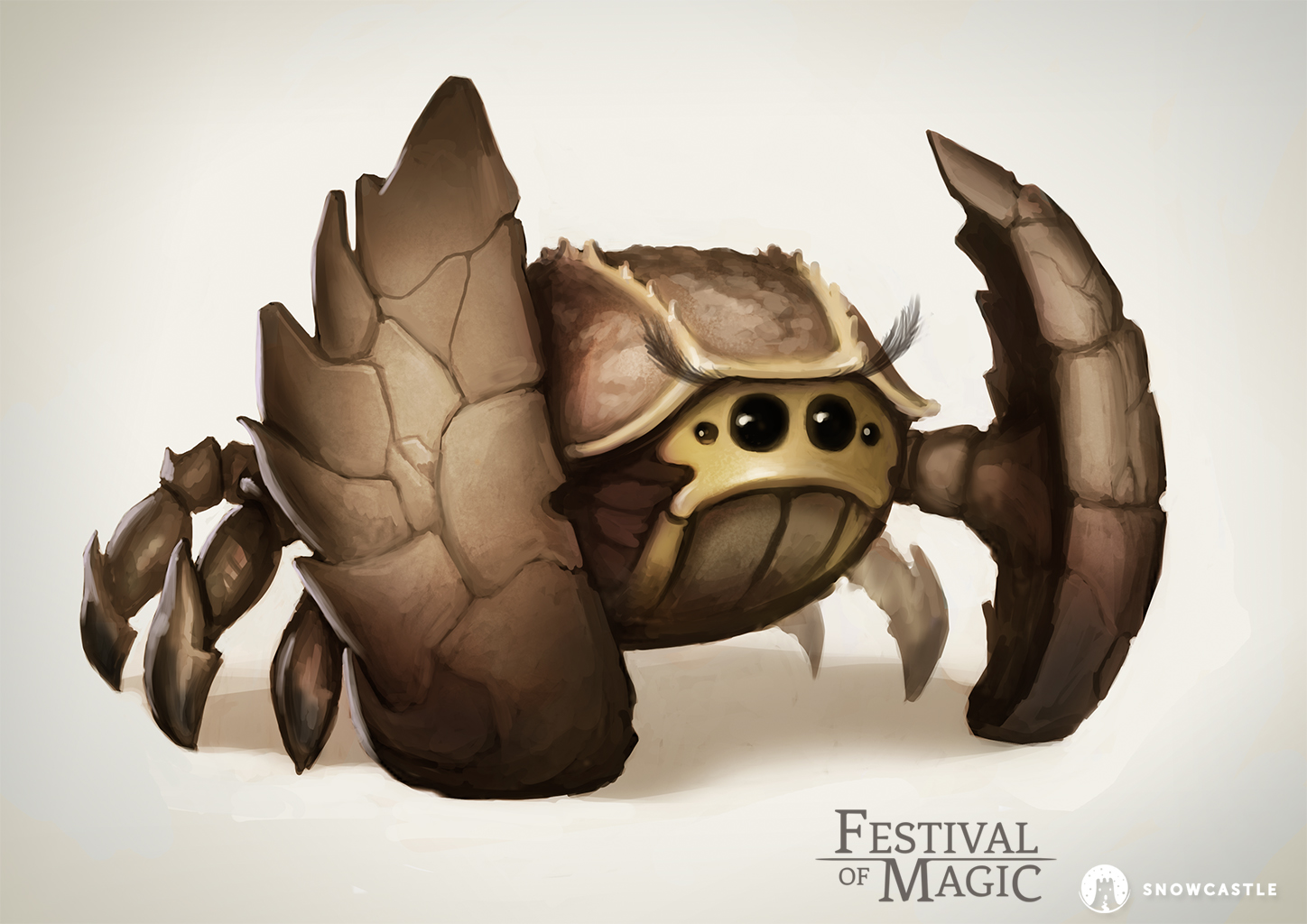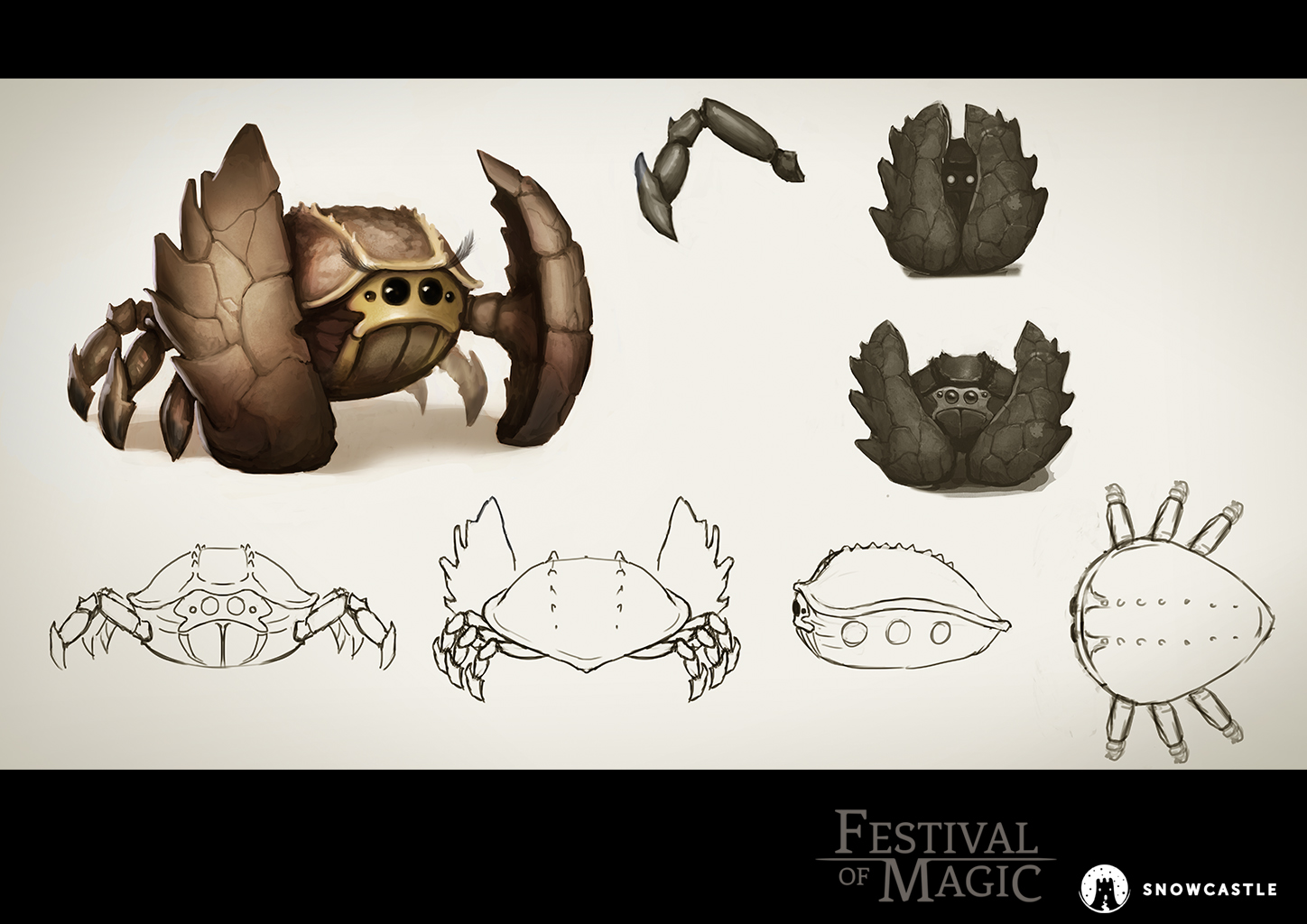 Enjoy!