MOAR MONSTERS!
This week we looked at how to design and implement variations of each creature type in FoM. Instead of having a gazillion kinds of cannon-fodder, we have a few carefully designed creature types that really adds interest to the battle system. So e.g. the Crabler is one of the organic creature types with an aggressive and defensive behavior pattern that requires the player to use specific strategies and choose his/her abilities and pairs wisely.
As you can see below the Crabler will have different looks and weapons depending on its level and element type.
This "armor-sets" or attachment modules will all work with the base rig and mesh of the creature and lets us add a lot of variation to each monster type.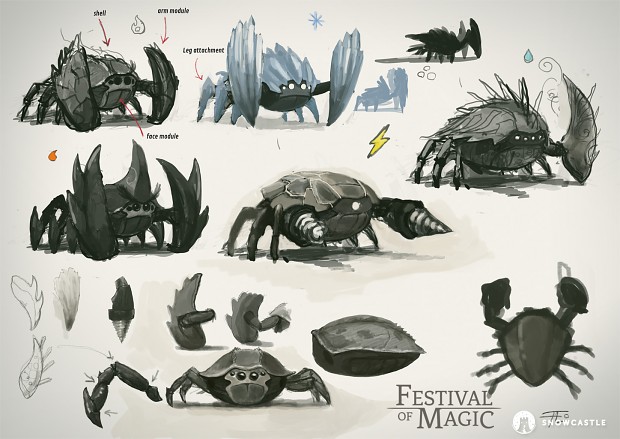 Next time I'll go into some more detail on the production art and the whole 3D translation process.
Have swell weekend!