Modding seems to be very popular with games these days and Creation Zero will be no exception. While I have already discussed a great deal on in game creating using developer provided resources, I have yet to talk about modding capabilities.
I have designed CZ to be extremely easy to work with however, in order to give the game some time to be played naturally (unless hacked, which I am trying hard to prevent), I will not be allowing modding until sometime after release.
When I feel that the game is getting slightly aged, I do intend to release a tool of my own that will make modding a breeze. Similar to Fallouts GECK and Skyrims creation kit, CZ will have a tool that can edit and add elements easily with no file opening.
Anything will be available to mod, including swapping out entire image packs to adding and altering gun ammo, audio, backgrounds, blocks, cetress gems, enemies, effects, fish, items, objects, NPC images and personalities, Recipes, weapons and more.
I look forward to seeing what you guys will create and the different direction your art and adventures will take CZ outside of its normal cartoonish look and story.
Here is a freebie for you guys! I'm trying not to reveal to much to early, but I have already said in my last post that you can store up to 800 items in your local trunk. You can also carry up to 40 on you.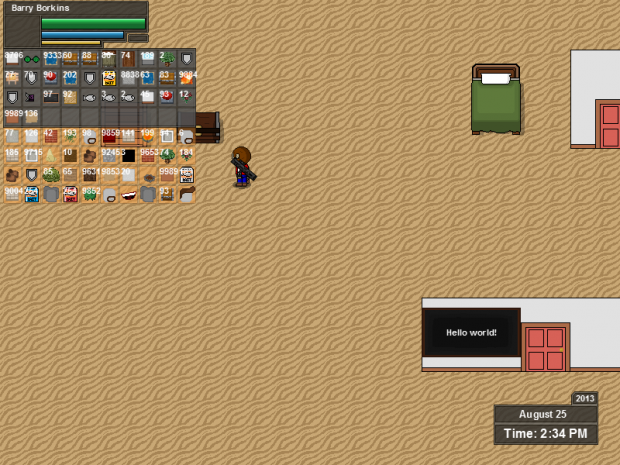 As we continue the ride, I look forward to talking about the cetress gems and equip system before we get in to the battle system and how the enemies work. Keep checking back for the next news post!