Hi guys!
This time I'm telling you a little bit about our art. It's the thing people see first and thus it's very important. Our gameplay and our music can be fantastic, but if the graphics are unappealing nobody will want to try the game and it'll also go unnoticed. Luckily we have a great artist on our side and his name is Stan Loiseaux. Stan and me studied 2D animation together which gave us a great foundation in art. Thanks to this, we're able to create a pleasant and visually appealing game.
But how do we create the art?
That's the big question isn't it? Although this post can't and won't be very detailed, we wanted to give you a little peek at our progress in creating this. Stan drew all the stories, so keep in mind that all the artwork here is his and his only.
First step is getting ideas together and making a sketch.
Stan gets some preliminary ideas together to form a vision of what the story will look like. This he does by looking at cultures from that time period and combining elements of these to a consistent whole.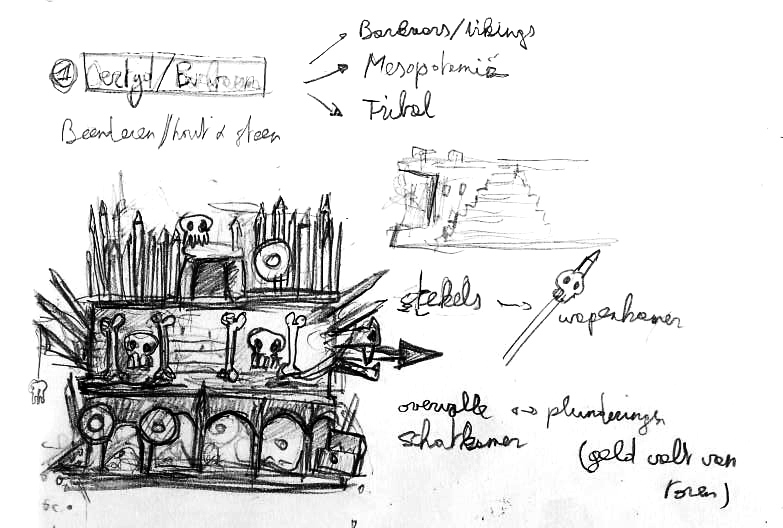 Next step is a clean line drawing
From these sketches he makes a clean line drawing with pencil on paper. After he's done with this it gets scanned and he cleans it digitally. Why not work directly digitally? Simple, he's more comfortable starting a drawing that way and it adds an authentic and detailed feel to the image.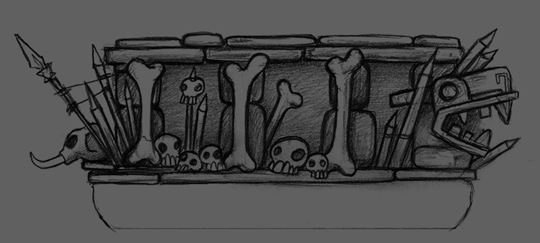 After this a simple mask is drawn
Then he starts by painting a mask which will make it easier to color this drawing of a story. It also lays a base color to start from.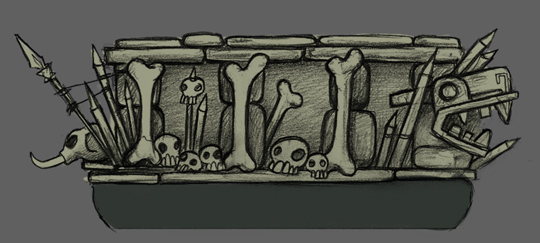 Coloring the story
When the mask is done the fun work begins. Coloring the story! Guided by early studies Stan starts coloring. This can be a lengthy process, because we want to make sure it's done right. No good in creating art that's unappealing, right?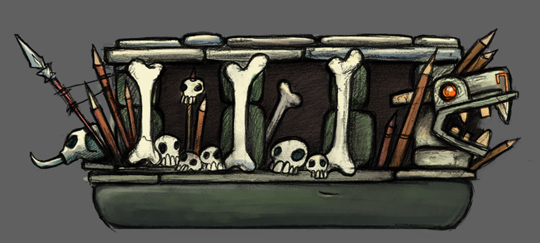 Final step: Shadowing, highlights and other retouches
This final step is polishing, polishing and polishing. It's hard, but there are many little things to be touched up on a drawing and it's easy to forget these. Yet it's what makes the difference between a good and a great drawing. Luckily this is something Stan's great at!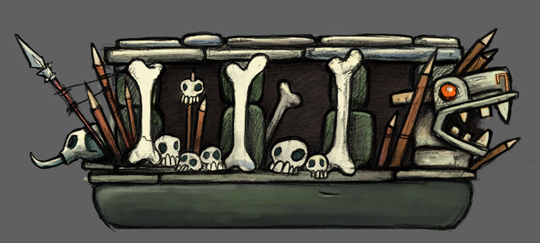 So that's it guys. A little part of the work that goes into creating a game. I'll bring more info in a next blog post. I'm trying to post something every week, but keep in mind that we're all working other jobs which makes everything harder, but we're working on improving that!
To close, some progress gifs for you all!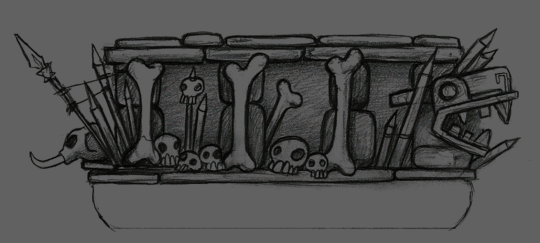 Art process of the Prehistoric attack story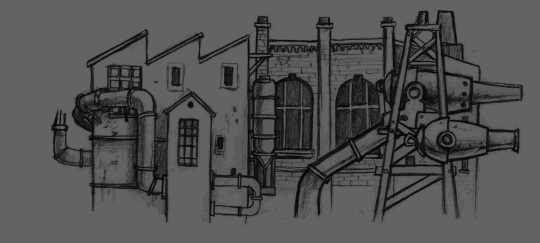 Art process of the Industrial attack story

Art process of the Base story