When deciding on the art style for this game I was tempted to go with pixel art because this seems to be the common thing to do these days. Instead I chose to draw in Biro pens early on because it would be unique, while also being true to my own art style.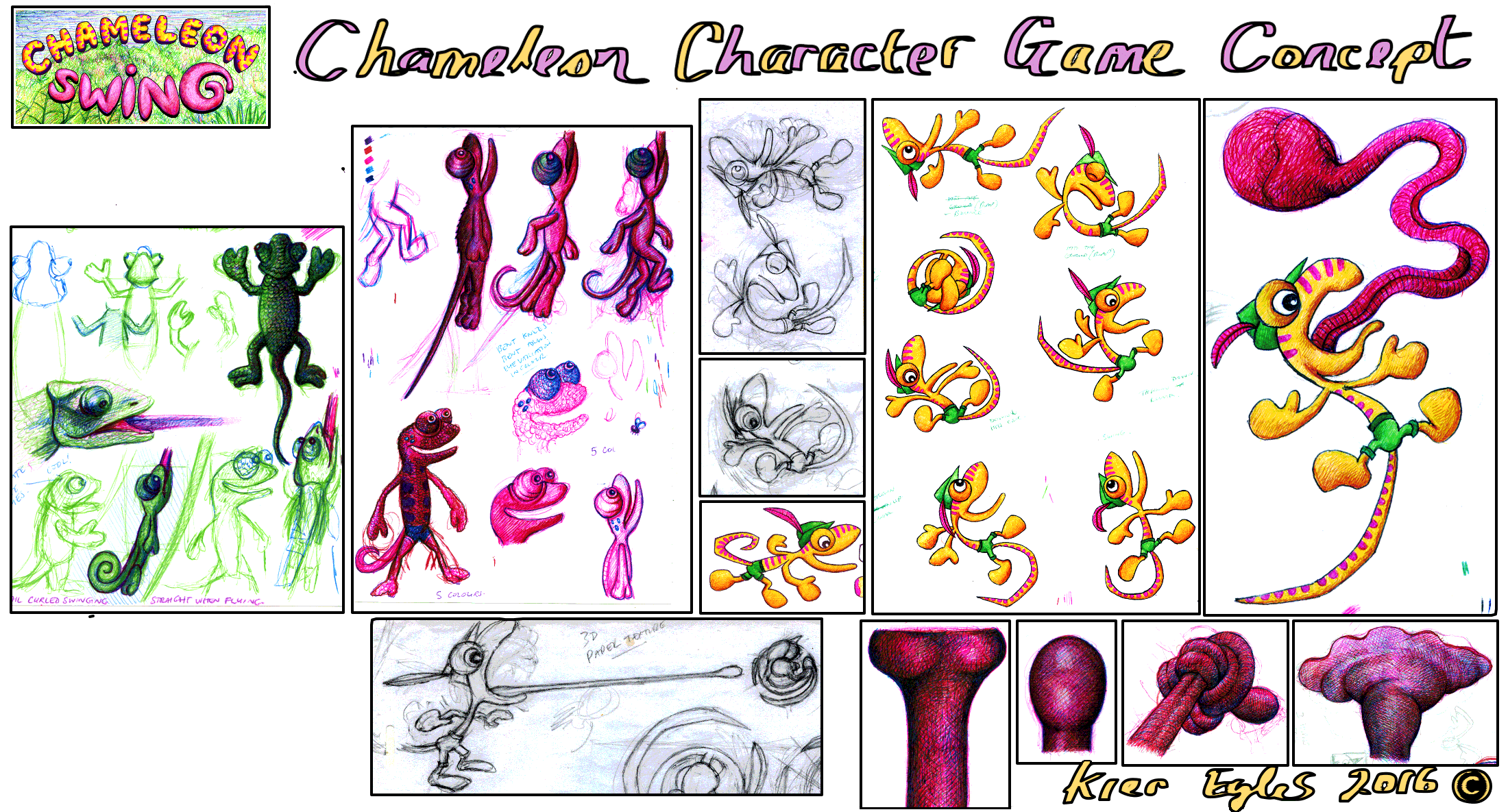 The look and feel of the main character changed considerably over time: from first hand references of chameleons; evolving into a sort of weird-looking, pink, alien, cartoon creature; and finally to a more cutsie, wide-eyed, friendly, Robin Hood/Tarzan hero. I also altered the pose to be a more dynamic side on shot that allowed me to alter and create interesting animation key frames. This looks less flat and allows me to display various emotional states that Camil Chameleon goes through.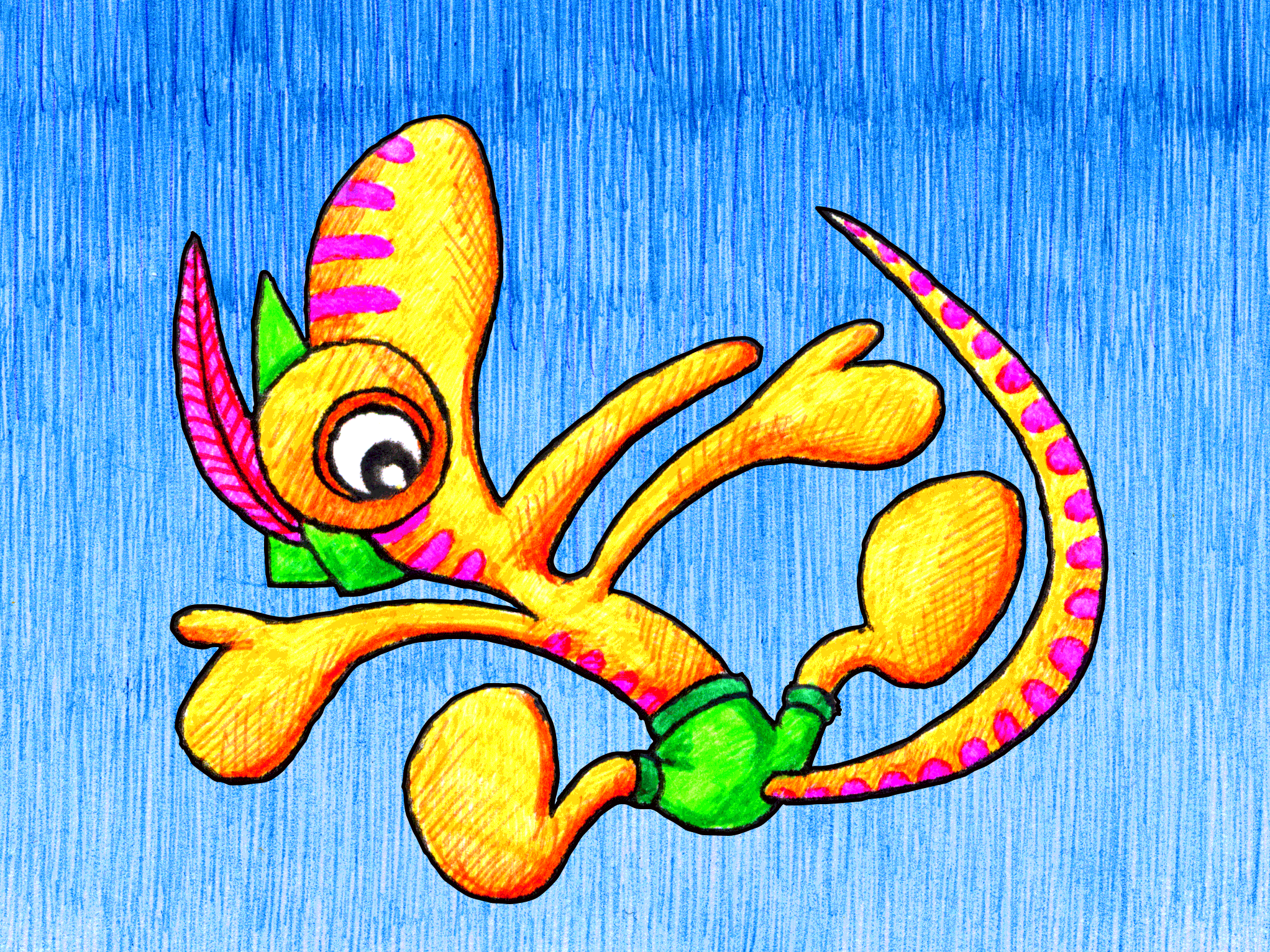 For the future, I'm planning to do a 3D model in ZBrush of the chameleon character inspired by a two day workshop undertaken with Blue Sky Studio artist, Michael Defeo in Bournemouth, UK.

Look out for more concept art posts from Kier in the near future!


See more of Chameleon Swing: