After been Greenlit we've been very busy developing Crazy Pixel Streaker, specially the online mode since it will be one of the key elements of the game. We've also integrated Steam features (achievements, leaderboards, Steam Cloud, etc. and trading cards, of course).
From now on, we'll publish a new update every week with all the new stuff that we have developed throughout the last seven days. Here we go, streakers!
We've been working on Toby, the second stage boss. He's a crazy walrus that has become a pain in the ass for our programmers since it has several different mechanics and also spawns a new kind of enemy: his little babies! Translated into programming terms: "It's got a lot of scripts depending on each other! We hate you, game designer!

".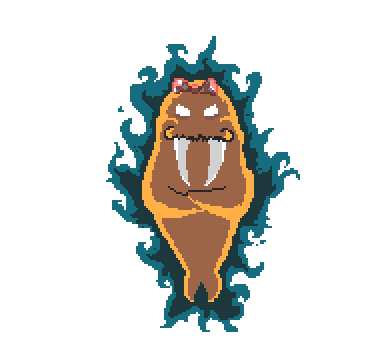 The scenario for the endless arena mode is done. Here you'll fight against infinite hordes of enemies in the Aliens' home planet while the crowd throws items to keep you alive and keep them entertained!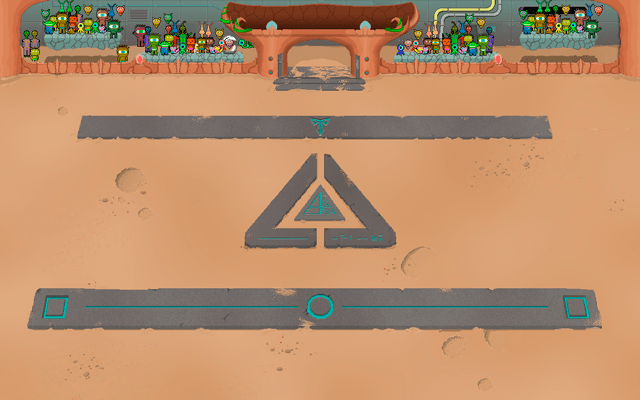 Now you can ride a car on a new small scenario and try to score goals by hitting a large ball in this pixelated 2D Rocket League homage

We're planning to add more minigames.


We also have a new working weapon: the machete! It's a powerful melee weapon that can slash your enemies into pieces!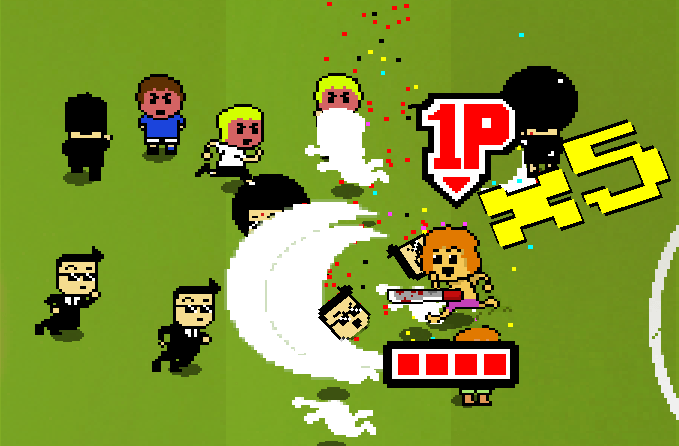 Please don't forget to track our game and leave comments about what you think. Your feedback is very valuable for us! :)