In Crazy Monster Bowling you find the monsterious entertainment you were looking for!
Release: May 9, 2013
Gameplay:
Crazy Monster Bowling is an arcade bowling game, in which you navigate your bowling ball through a challenging level in order to score a strike.
A simple swipe control enables you to collect stars, avoid obstacles and even jump across canyons.
The 8 levels are designed in a cartoon- like 3D look and are based on a real-physics-engine.
Moreover there are plenty of achievements and multiplayer modes.
Screenshots: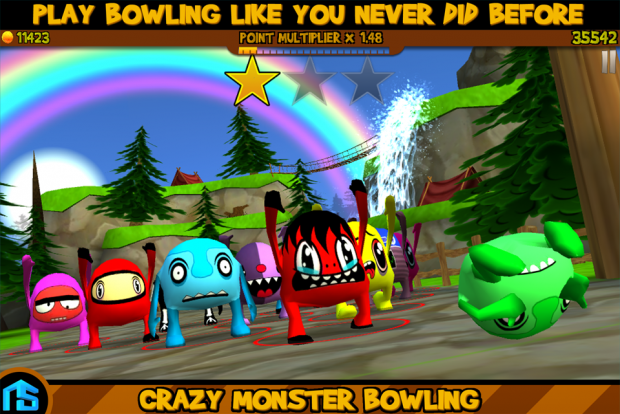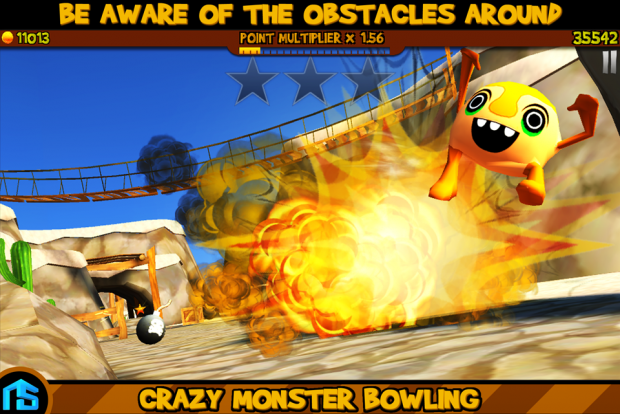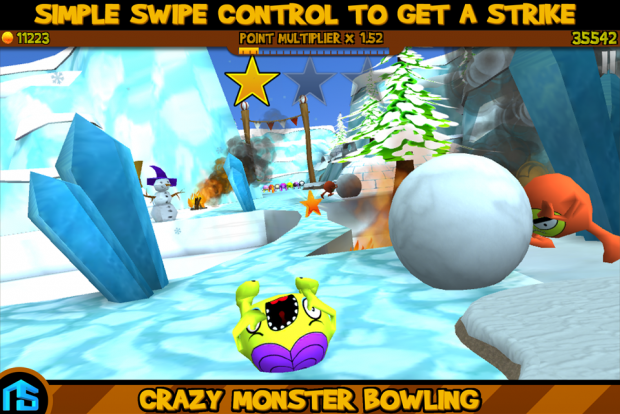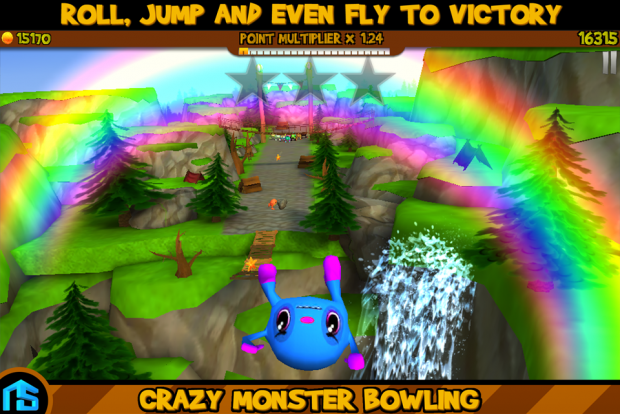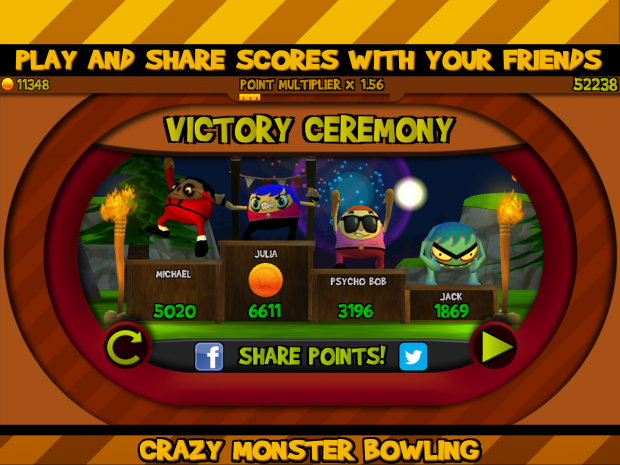 Summary:
Learn the simple One-Swipe control within 1 minute and become a Strike-Master!
To gain higher scores collect stars on your way to the pins!
Be aware of the plenty obstacles which will take you down!
The world and also your friends will challenge you in being the best!
Become a fan:
Facebook
Twitter
NEONFIVE
NEONFIVE STUDIO is a software company from germany, developing apps and games such as
4 IN A 3D ROW, CRAZY MONSTER WHACK, CRAZY MONSTER CLOCK and CRAZY MONSTER BOWLING.