We are glad to announce that this week we started selling Crazy Belts at Desura. This has been a key milestone for all the team here at jemchicomac. We've even appeared in Desura homescreen: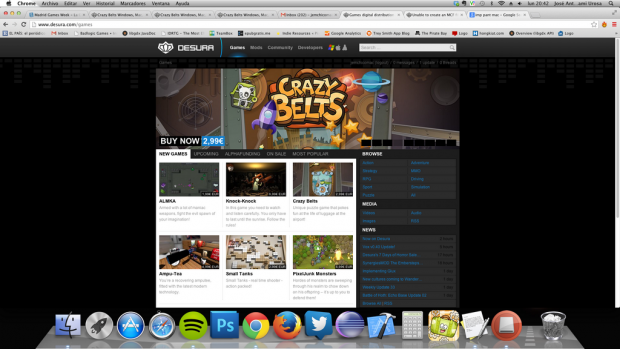 Together with the launch, we have updated the game to the version 1.1.3. Among other enhancements, we've included a global leaderboard that allows you register and save your best scores online. This leaderboard will be shared with the incoming mobile version of Crazy Belts, building a trully cross-platform global leaderboard bringing together console, mobile and desktop players around.
After doing it, we starting to think how to promote this launch and we decided to leverage this new feature and create a worldwide contest looking for the best master of bag handling!!! We've created a badge for this, hope you like: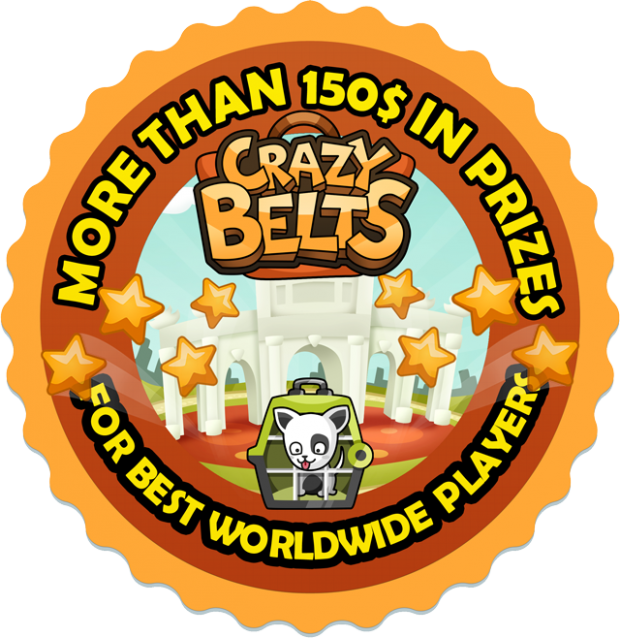 As of-today the worl record is set to 60 bags handled in the infinite mode. Do you think this isn't very much?...just try out! Grab a copy of Crazy Belts and play the infinite mode. In this special game mode you do not need to fight againt the clock like in the story mode, you just need to keep playing failing less than three times in a single, space-themed screen like this one: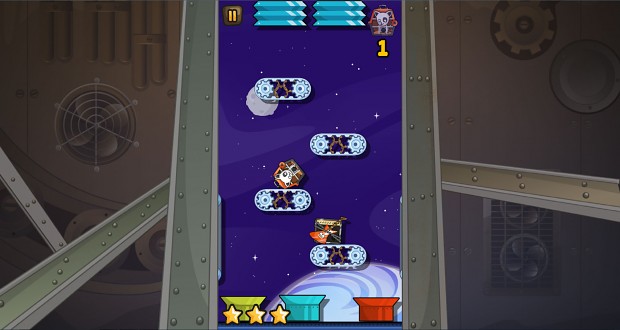 As time passes, bags drops quicker and there are more and more VIP luggages. These bags has a special treat: you can not fail delivering them to the right destination...

If you want to know more on the contest, take a look into our landing page here: Jemchicomac.com but in summary, what you need to do is just follow these simple steps:
1) Buy Crazy Belts at Desura:
2) Login into the game and subscribe to our newsletter in game
3) Master the ancient art of bag handling in the Infinite Mode. Beat anyone else in the world by November 30th 2013
4) Get the prizes: 1st, 100$, second 50$ third 25$. The money will arrive in the form of an Amazon Gift card
Enjoy!!!