More bug fixes! Thanks for all the bug reports so far. There's a particular bug about tools giving a RTE 9 after a while that I'd like to address however I can't reproduce it. If you find a way to reproduce it perfectly, please let us know using our bug tracker.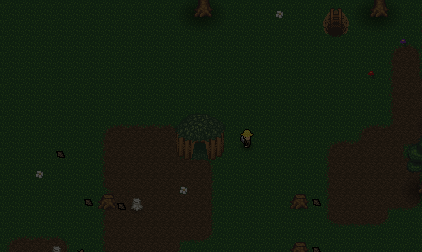 The update will be applied when launching Crawle. If the update can't download/extract try running the game as an administrator.
Changelog:
---------------
0.8.1 --> 0.8.2
---------------
# FIXES
- Fixed the welcome message in multiplayer.
- Fixed the "already connecting" message not being reset after not being able to login.
- Fixed forges, anvils and tanning racks not showing up in multiplayer.
- Fixed pumpkins not being sent over properly in multiplayer.
- Fixed building progress bars showing up in the main menu.
- Fixed collision not working in the down direction.
Discuss this post on our forums!