Unfortunately yesterday there was a bug in 0.6.1 that leaked out the fact that yes, we are indeed working on a GOTY edition for Crawle. We hope you enjoyed some of the new graphical enhancements and music. Today we will be deploying a fix for that.
Changelog:
--------------------
0.6.0 --> 0.6.1
--------------------
# ADDITIONS
- You can now use your offhand weapon for woodcutting.
- You can now re-fuel fires with branches.
- Added descriptions to things that can be interacted with.
# CHANGES
- Trees now need to be cut down by left-clicking multiple times.
- Increased the lifetime of fires.
- Trees will now require energy to cut down.
# FIXES
- Fixed rainbow Crawle.
- Fixed "Q".
Major highlights: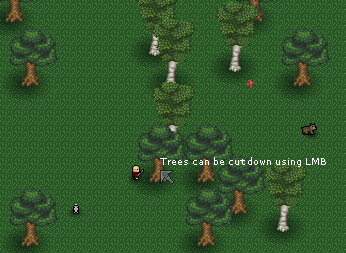 Trees are now cut down using left mouse button (each click is a swing at the tree). We've also added descriptions to certain interactable items that can be enabled by enabling tips.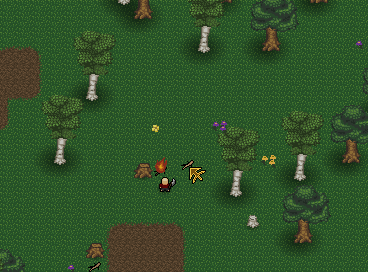 Dragging and dropping branches onto fires can now refuel them.
Rainbow Crawle DLC
As an apology for leaking out the GOTY edition yesterday, we will, for a limited time, be offering "Rainbow Crawle" as free "DLC". You can download it here