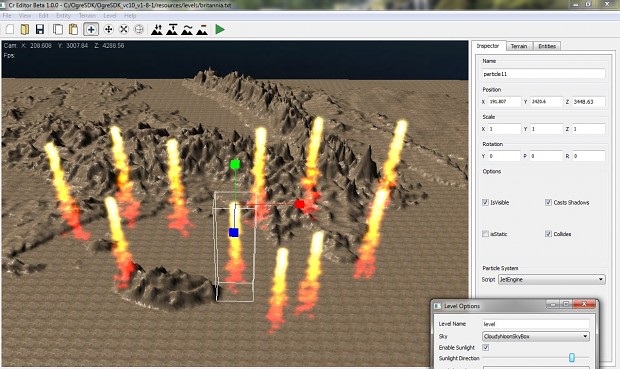 Here we are, we are implementing the last features, fixing lots of bugs and making some user interface adjustments.
Cr Editor Beta is going to be out this week end and we would need (and appreciate) some beta testing(details will follow).
Beta Features:
● Entities editor (transformations, material, properties)
● User defined objects system.Lights editor
● Particle systems support (Ogre scripts)
● Terrain editor (elevation, smoothing, texture painting)
Follow us on Twitter or Facebook to be updated when the beta will be available!