So, I've been adding new effects for when the timer counts down, and some new terrain.
When the timer counts down to 10 seconds to go, I want to add to the pressure, so have added an camera shake that increases over time, and increased the saturation and blur, which creates a feeling that everything's heating up and ready to explode!
Here's the saturation effect, added using Unity's "bloom (optimized)" script in the standard assets.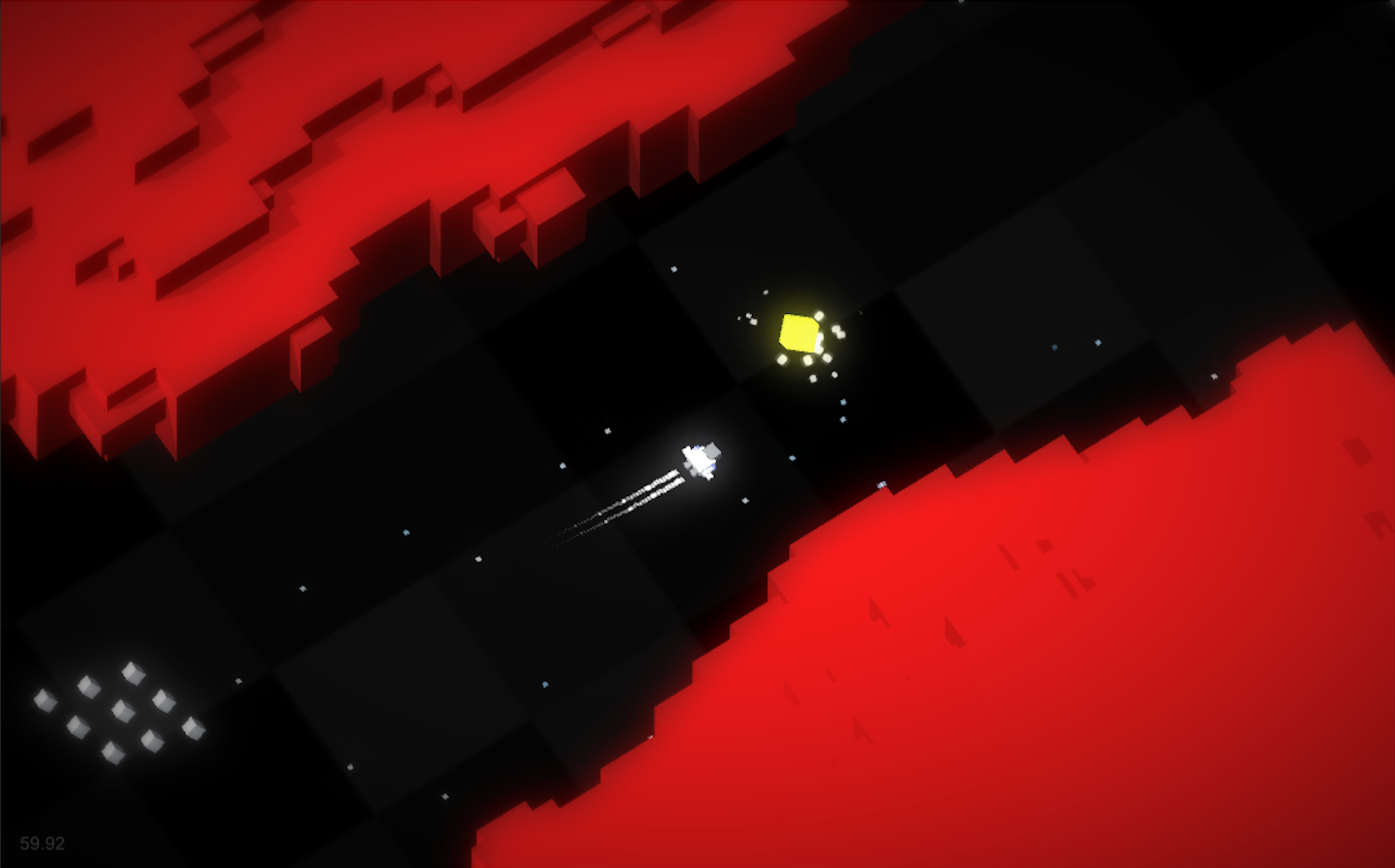 I've also added new terrain, bio domes!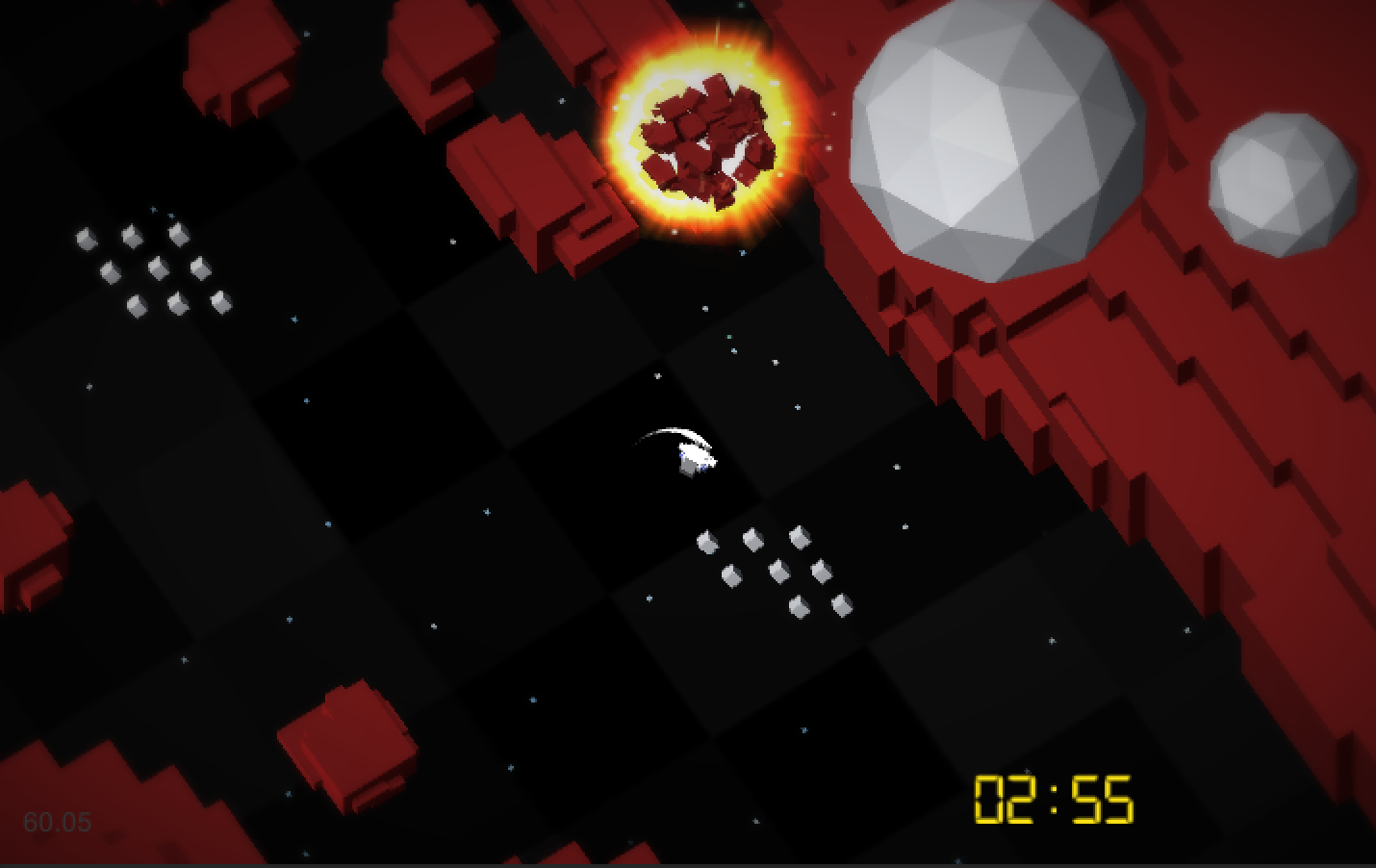 I've also added transitions on the dialogs that appear when the user either completes the level or doesn't finish in time.
So that's most of the boring stuff done, now all that remains is to build more levels! Here's a zoomed-out image of level 1: