While developing Counter Sniper I ran into a problem I didn't really expect, people can't find the enemies.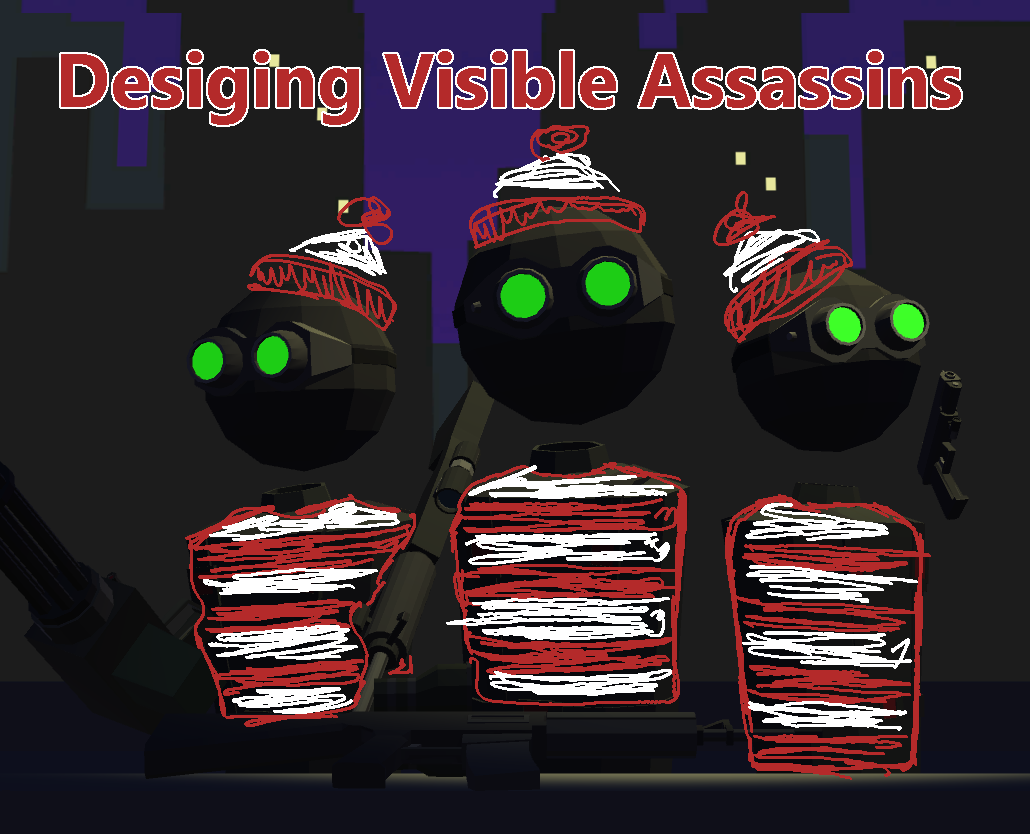 They aren't exactly meant to be stealthy. The game is designed to be more like whack-a-mole and not as much like ARMA. The Mercs were all designed after the "super spy attack suit" trope, and it unfortunately worked. It was originally supposed to be a joke as men in black paramilitary gear were showing up to fundraisers at 3 in the afternoon and assaulting garden parties. On the night maps, the joke is no longer reading as a joke and more a legitimate strategy.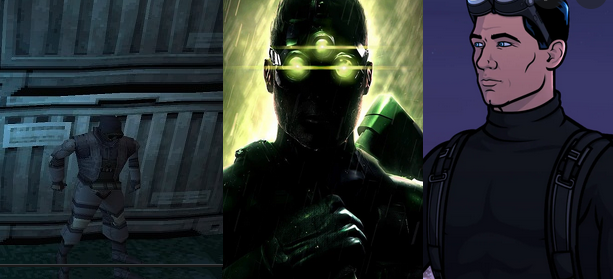 So for the survival portion of the game I've had to start tweaking the enemies. First, their accuracy is lower. Not horribly lower. They can still kill you, but I remembered reading about Splicers always missing their first shot in BioShock and I decided to give the player a few more chances to get a direction on the enemies through the ricochets.
Second, the enemies are now rude.
After taking a few shots, all the enemies now have a chance to stop and hurl an insult at the player complete with a directional sound cue and a giant floating speech bubble for the player to see. If the bullets don't tip you off, the world-class assassin screaming "Your mother" between shots should do the trick.
The last one should have been a no-brainer. I made the enemies goggles do exactly what everyone has been joking about since the old Splinter Cell games came out; they glow.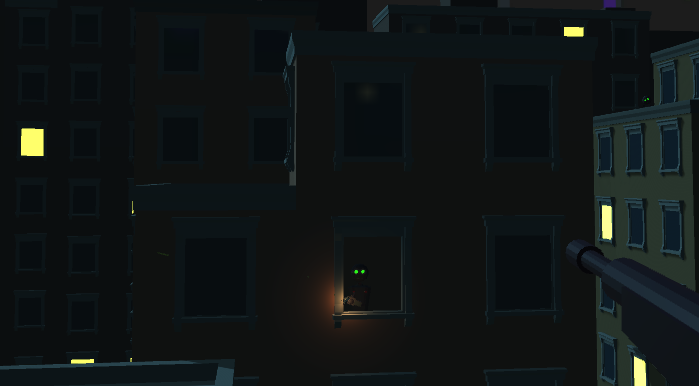 Now, even when enemies are not taking potshots or screaming insults, the player still has a decent chance to pick them out against the cityscape or hiding in a dark alley even after they've meticulously shot out all the light bulbs.
Anyway, that's how I've been working on making it easier for players to actually find the enemies to fight and hopefully make the game more entertaining at the same time.
If you want more low-level design talk, please give me a follow on IndieDB for updates, join our Discord to tell me how I should be doing things better, or follow me on Twitter for the occasional post.

And check out the latest alpha build.