Alright. New update out. Still in Alpha. Still polishing bigger things. Still a long way off from bigger things. Maybe. Anyway, here are the changes.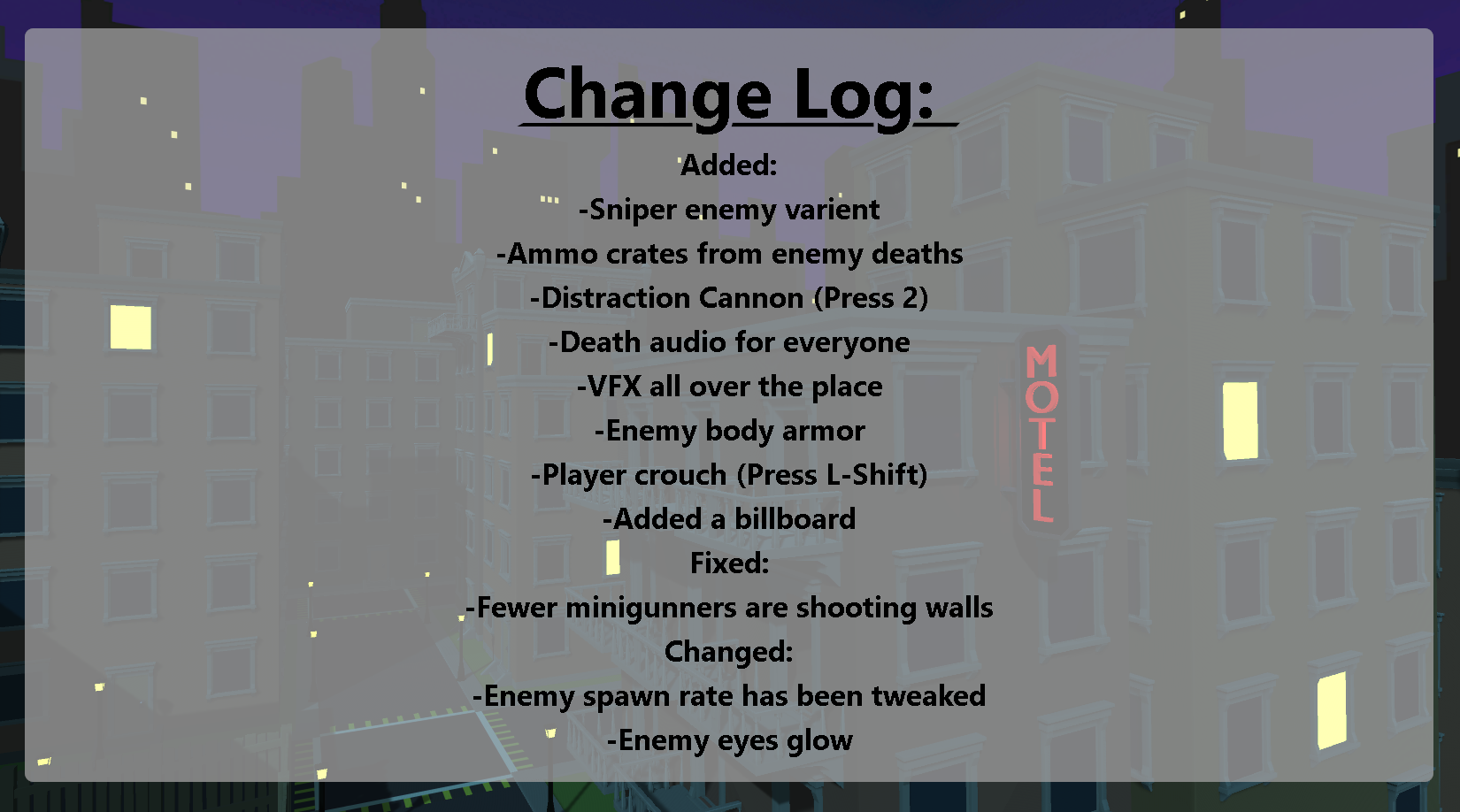 So breakdown of some of the bigger points.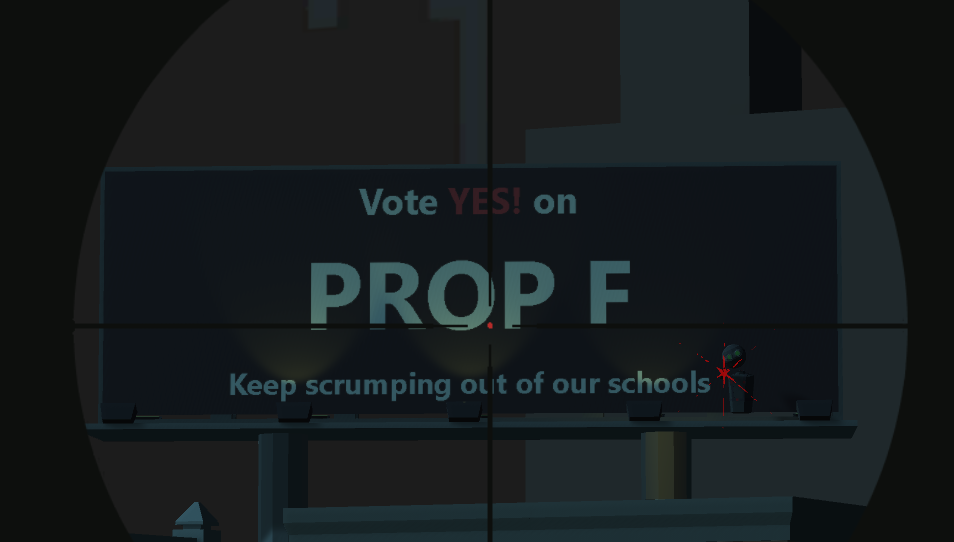 The sniper is finally in the game after working on a game called Counter Sniper for almost a year without actually having a sniper for the player to counter. You can read more in detail about the sniper here. Should make the survival more challenging.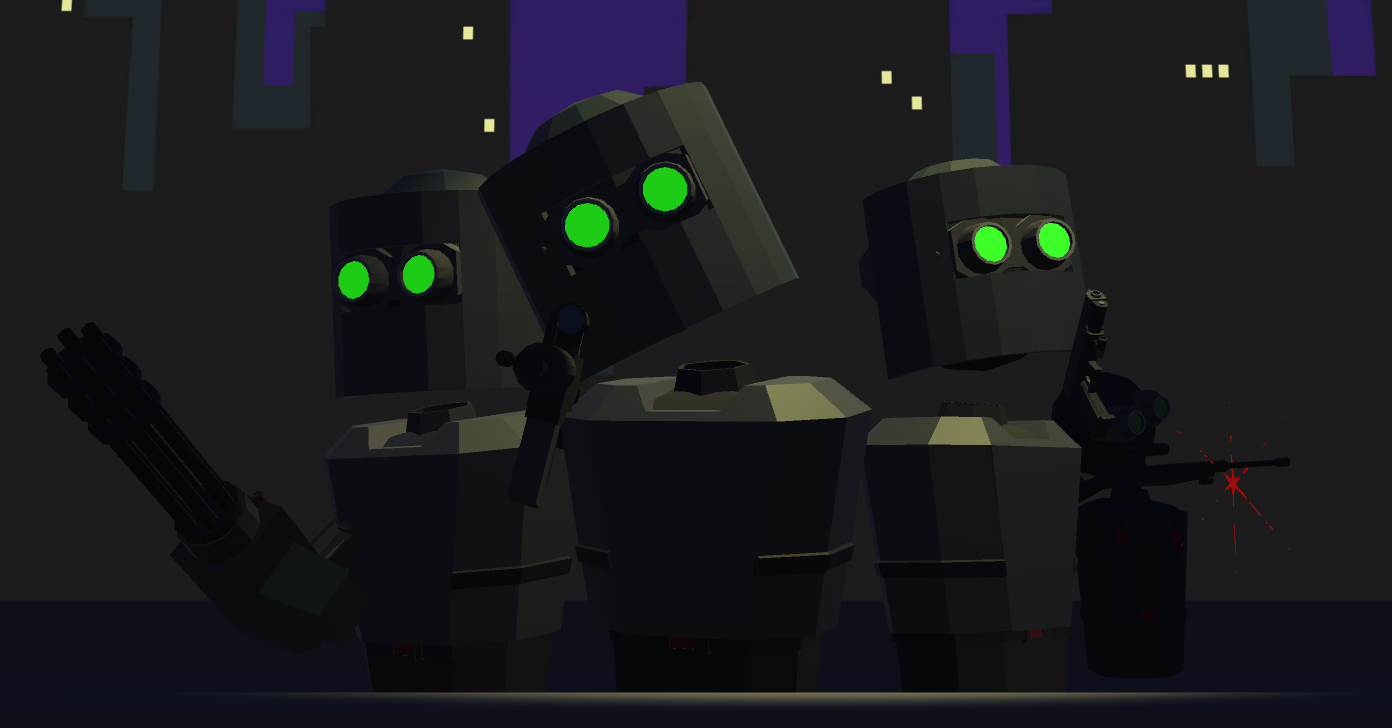 Enemies can now spawn with some less than effective body armor. So, they'll now be able to take a few hits from the player while they try to line up their shot. And yes, they are definitely supposed to look like Tachanka from Siege.
And the player can also now use the Distraction Cannon, which you can read more about here. The cannon will fire out a Looney Toons style dummy that will distract the players enemies for a few seconds while they scamper to other cover, or reload, or jump off the roof, or whatever. This will be a lot more helpful than it used to be since the snipers are in the mix.
So, last time I said I would add more weapons and enemies as well as change the map. I missed those marks by a bit. One new enemy, all enemies are slightly different, and one new gadget. Unfortunately, no real map changes. But there's always the next update.
If you want to see another article like this in a month and some others in between, follow me on IndieDB. If you want to chastise me for not adding more weapons and enemies in hopes I'll do it next time, join the Discord. And if you want some random links and pictures, check out my Twitter.
Thanks for reading.