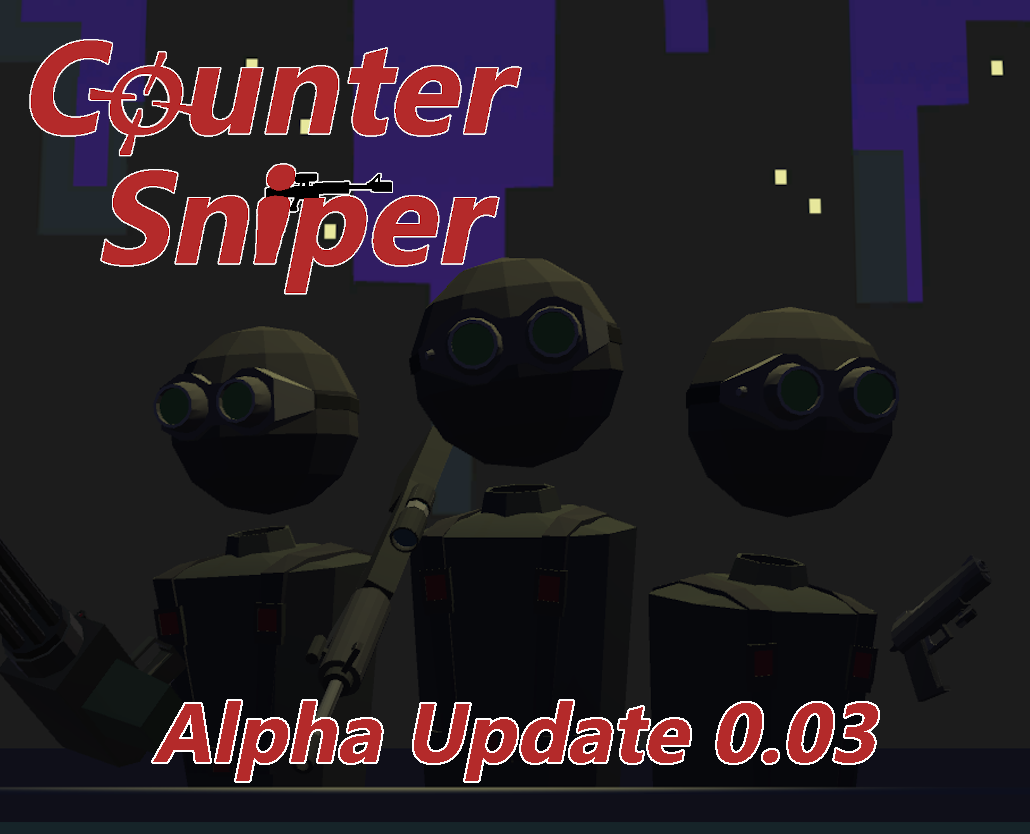 It's been a minute, but there's no sense in going over who has too little free time to make updates for who. Let's just get straight into the update.
Here's a quick rundown of the major changes from 0.02 and 0.03.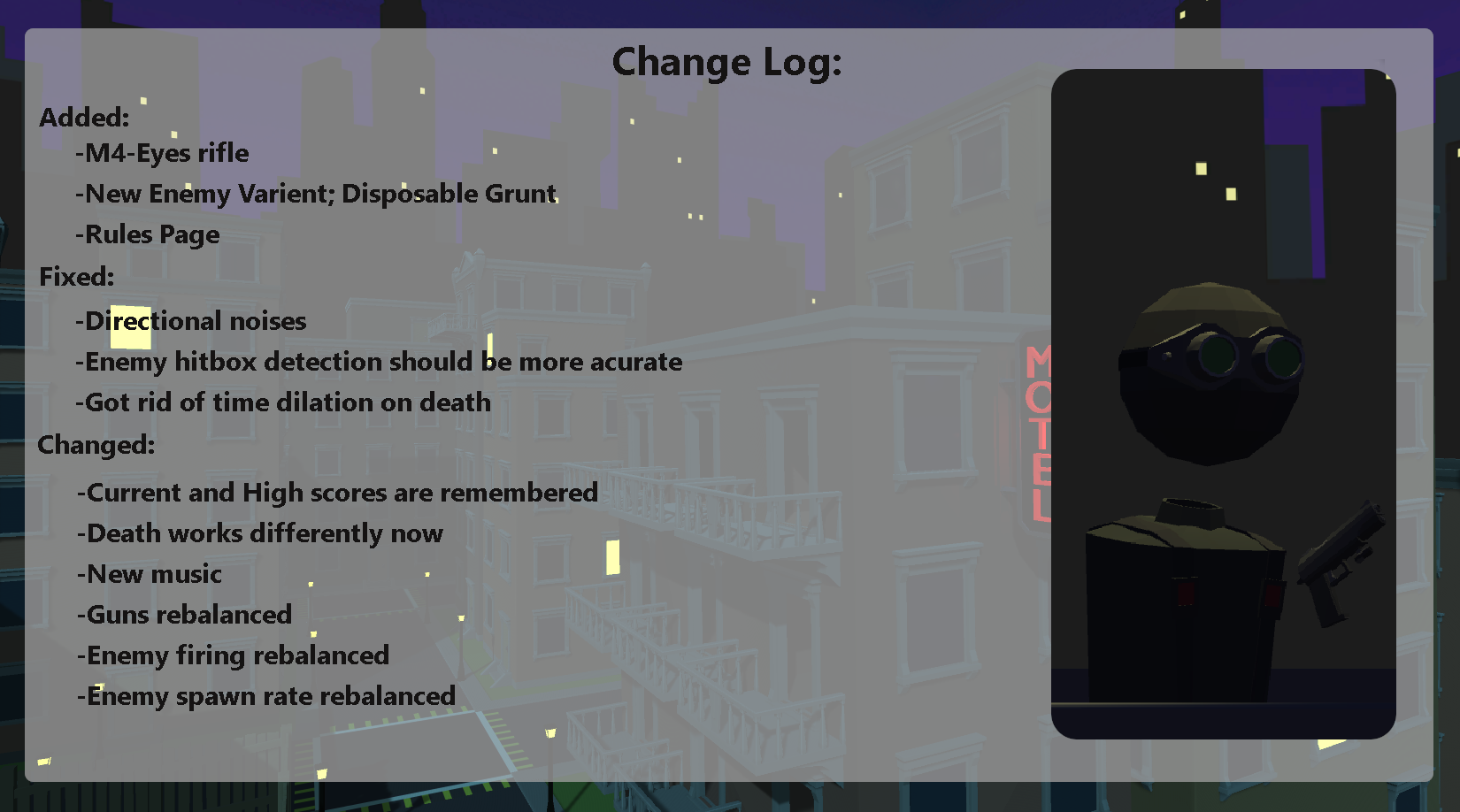 Biggest pieces of content first. There is a new weapon in the game, the M4-eyes, maybe the Nocs, haven't decided on the name.

A beautiful rifle with some cleverly improvised sights, a moderate rate of fire, and a 20 round clip.
Second major content piece, I've added the Disposable Grunt, a poor bastard with a slow-firing pistol and fair-poor accuracy who mostly has to rely on going unnoticed to take out the player. At their best, they are easy points, at worst, a source of shame.
Other notable new pieces of content. I've finally added a rules page before the survival round starts. Hopefully, that will make the chaos of ending waves of ninja-assassins a little easier to understand.
Aside from that, I cleaned up some game-breaking bugs, got rid of the mind-melting music loop for a slightly less mind-breaking, but equally temporary music loop, rebalanced enemy spawn rates, fire rates, accuracy, and bullet speed, and changed both the end score and the main menu. Slow, but still unsteady progress.
Next time around, I am hoping to add a few new weapons, a new enemy, some major map changes, and fix a whole new crop of bugs that I am not yet aware of.
As always, if you want to hear more about future builds, please give me a follow on IndieDB for updates, join our Discord to ask questions or give suggestions or throw some insults and complaints, or follow me on Twitter because I sometimes throw things up there.

Thanks for reading. Here's a gif.