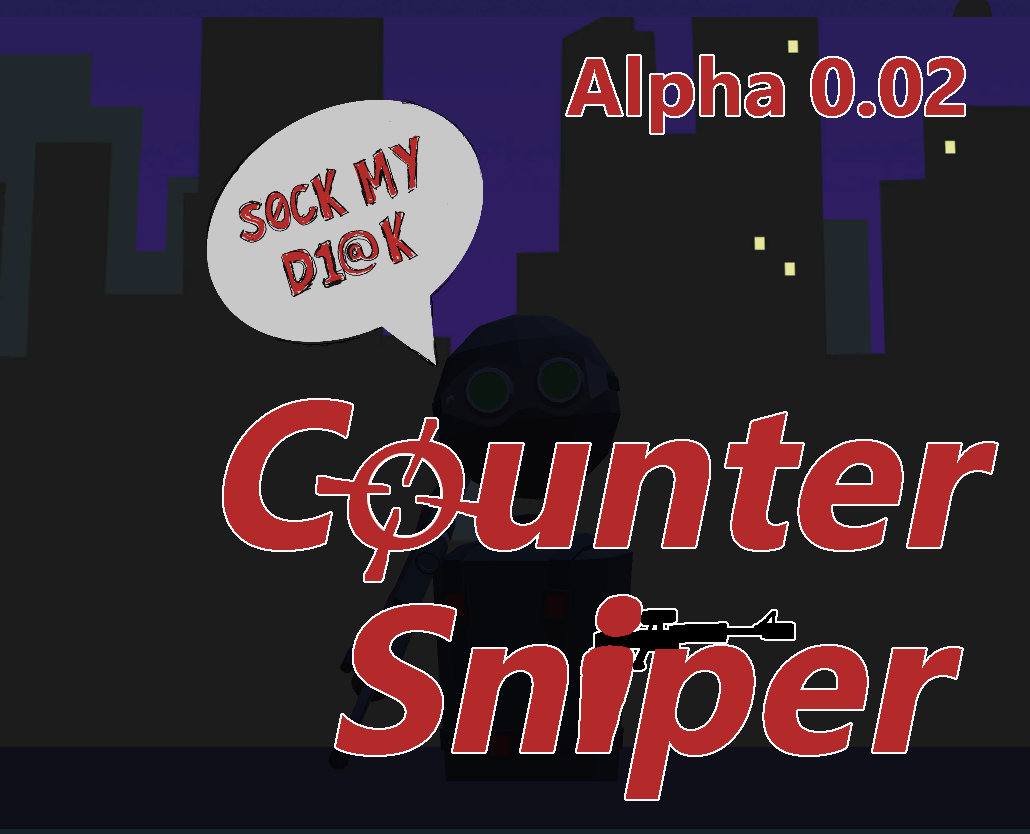 Alpha build 0.02 for Counter Sniper is now available here.
We'll start off with a quick list of all the changes from the last build.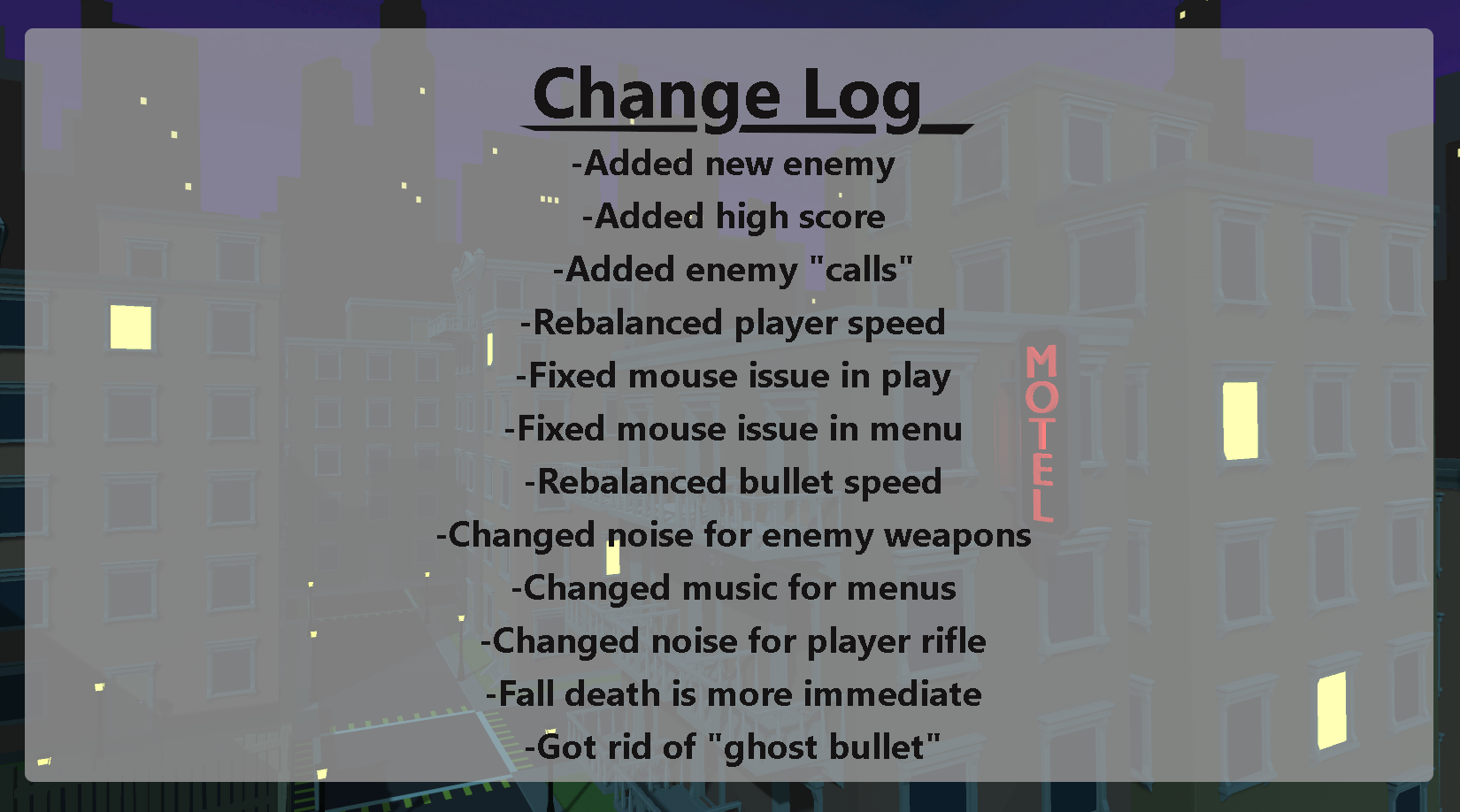 For those of you having trouble seeing the enemies in the game, which makes sense since they're wearing black in a night scene, I've added "calls" to give you a very subtle hint about their location. Now, after enemies take a few unsuccessful shots at you they'll hurl an insult in frustration. All you have to do is follow the sound and watch for speech bubbles. And I promise the audio is temporary.
Now onto the new enemy.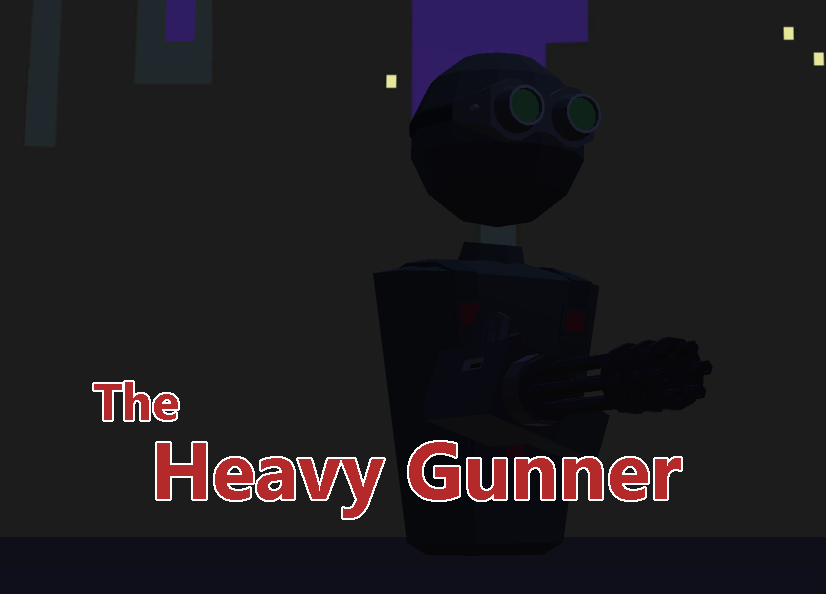 The Heavy Gunner is a more pressuring enemy than the carbine-wielding enemies those who played the last build are familiar with. When they show up, you'll have to either run for cover and wait for the reload, or immediately start peppering their position with quickly aimed shots. The next build should add some new friends similar to him as well.
Now onto the game mode.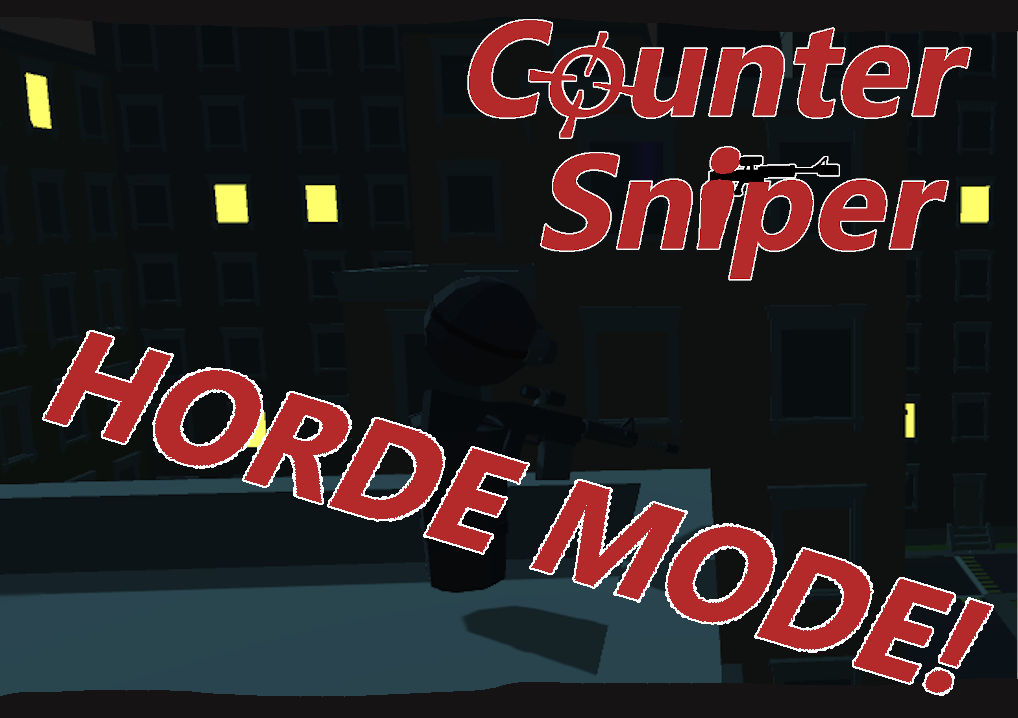 I'm sure you've already figured this out, but this is the first announcement since I started uploading Alpha builds. So I feel like I need to explain the game mode available in the build.
Until we reach Beta, I am limiting the publically available game modes to Horde Mode only. It's fairly simple, survive as long as you can. You will start with a few seconds on a steadily ticking count down. If it reaches 0, you lose. The timer can be refilled by killing the enemy assassins. Each assassin variant is worth a different amount of time, Heavys = 20 sec, Riflemen = 10 sec. Pretty simple. Everyone have fun. See how long you can survive.
Thanks for reading.
If you want to hear more about future builds, please give me a follow on IndieDB for updates, join our Discord to ask questions or give suggestions or voice frustration, or follow me on Twitter because why not.
Thanks for reading.