The new 0.75 version is ready to be played. I fixed a bunch of bugs, and improved performance.
Performance:
The blood caused a bunch of performance issues before, later I'm planning to use the particles to create blood splatters on the background.
To speed things up I create a blood pool on the beginning of every map, and the blood is being activated and placed to the correct position from there whenever and wherever is needed. This way I can control more firmly how much blood is allowed at a time to be present on the screen, and no more slowdowns from instantiating the instances.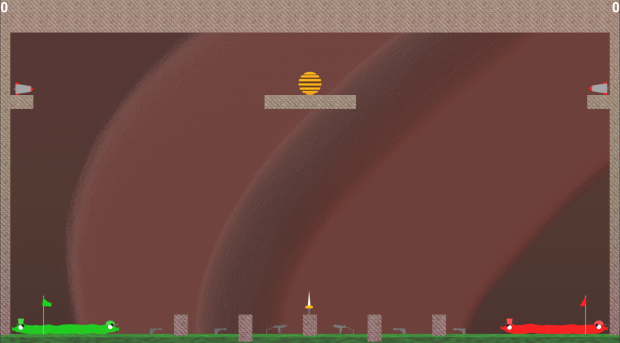 New stuff:
I created quite a few new levels, and reworked the already existing ones.
New textures on the platforms, and there are now backgrounds on every level.
Every new map generates a color palette on the start, so it feels like there are more backgrounds than a few, and the plarforms will be modified based on that palette too
New type of platforms moving/rotating ones, plus there are these same types with spikes attached to it so it's doubled.
Easier control of the worms when the head is below it's own body.

There are a bunch of other small stuff, so it's much more playable than the last version.
If you give it a try, any feedback would be greatly appreciated.